'Kean has enormous potential' – PSG told to keep Everton loan star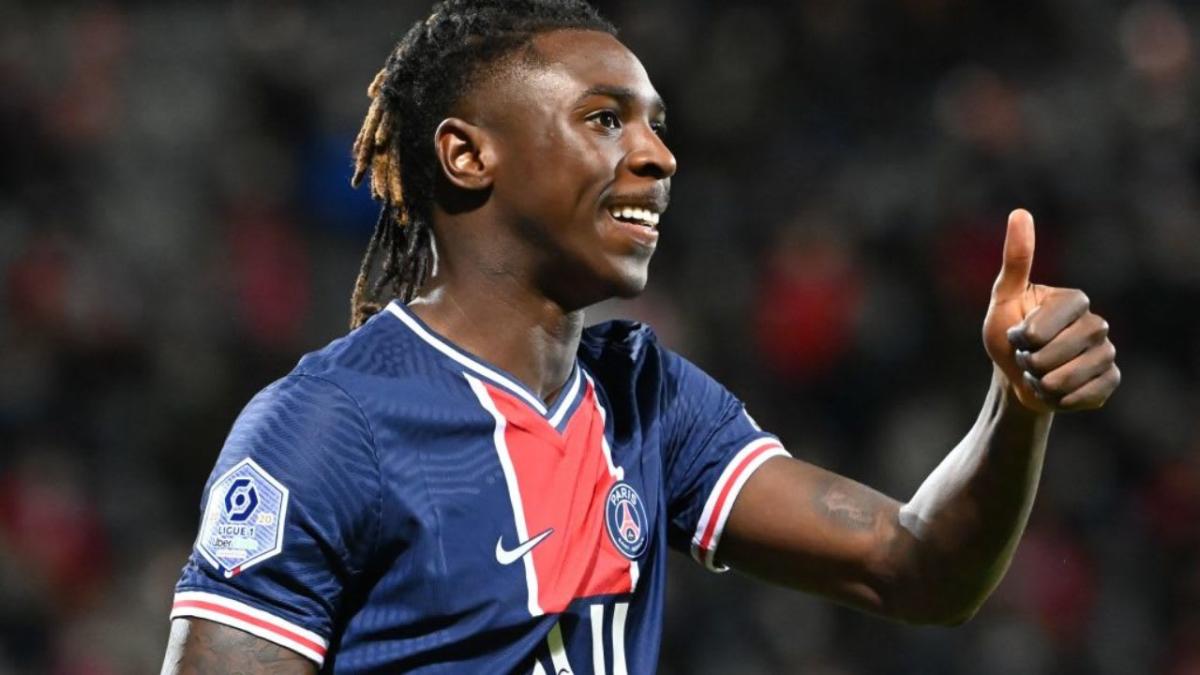 Moise Kean is a player with "enormous potential" that Paris Saint-Germain would do well to sign on a full-time basis from Everton, former Italy international Federico Balzaretti says.
Kean arrived at Paris Saint-Germain on loan from the Toffees in October and has proven a significant hit. The 20-year-old forward has scored 16 goals in 29 games and was on target as PSG dismantled Barcelona 4-1 at Camp Nou on Tuesday.
It is a far cry from the disastrous campaign he endured at the Premier League side.
Balzaretti, who had spells with Torino, Juventus, Palermo and Roma among others, says that Kean still has the capacity to improve even more.
"He's moving in the right direction," he told Le Parisien. "He has enormous potential.
"He needs to find balance. He'll always have a lot of pressure on him because he has a lot of potential."
Moreover, Kean's strong performance in Barcelona is not a defining game for him, the former defender says.
"It wasn't a career-changing match," he said. "Kean has consistency and continuity. He has to forget what he did in Barcelona and think about the next game. It is a mental step he needs to take."
Balzaretti, meanwhile, does not believe that Kean will have a problem being comparatively in the shadows compared to PSG stars Neymar and Kylian Mbappe.
"In all the top clubs, like PSG, you have to seize your moment when you play," he said. "He cannot start every match. He has to transform that situation into positive energy, by showing the desire to win a place as a starter.
"No-one disputes the class of Angel Di Maria or Neymar, but in a 50-game season, you need everyone.
"And it also depends on the game plan. Kean has specific and special characteristics. He offers a different profile and is complementary to others. Not all matches are the same."
Kean will hope to play in PSG's Sunday encounter with Monaco as they seek first place in Ligue 1.