Ramos: Are Madrid expecting the defender to leave at the end of the season?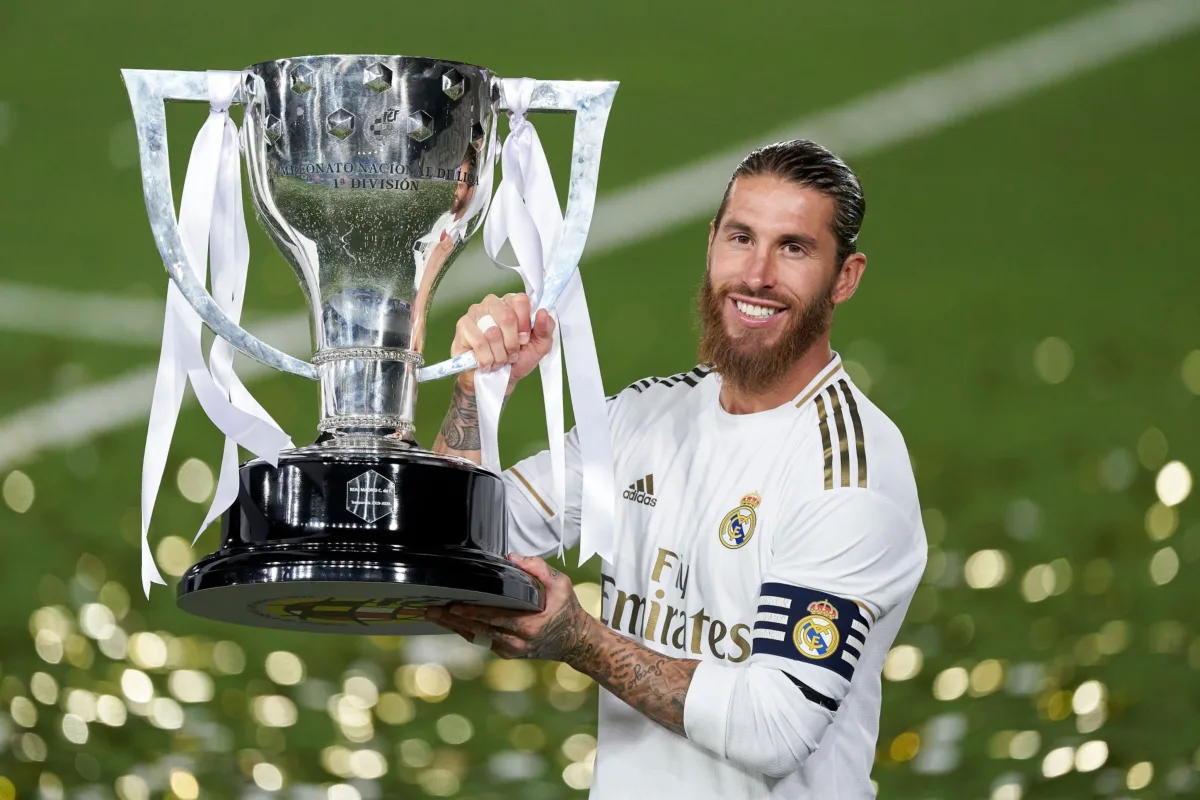 Real Madrid are already planning for life without talismanic club captain Sergio Ramos, according to Josep Pedrerol, the presenter of the popular Spanish TV show El Chiringuito.
The 34-year-old has played almost 700 games for the Spanish giants and has won everything there is to win during his time at the club, including five La Liga titles and four Champions League crowns.
However, Ramos's contract runs out on June 30, and it is becoming increasingly unlikely that the club are going to be able to reach a deal to extend it.
"Real Madrid have already made him an offer," Pedrerol revealed on El Chiringuito.
"Florentino (Perez) told him face to face in a hotel room what he could offer him. He asked him to reduce his salary by 10 percent, something that the club has asked the whole squad to do and that two players have already done. (Luka) Jovic and (Martin) Odegaard have given up the 10 percent that they were entitled to this season.
"This is not the case for Sergio Ramos, who has not agreed to a 10 percent reduction in his salary."
The Spanish football pundit went on to claim that the reigning Spanish champions have already asked their main man to take a pay cut, a request that Ramos refused.
"Madrid made him an offer (and) asked him to make the effort to reduce his salary," added Pedrerol.
"Ramos had no plans to reduce his 10 percent. Madrid told him he had one more year without reducing his 10 percent; with that 10 percent, two years. 'Presi, I'm going to start listening to offers,' Ramos said.
"Since then, Ramos has said nothing. The club understand that Ramos is looking for that offer, he is working on a departure. It's been almost a month. At Madrid, they assume that Ramos will leave on 30 June."
The World Cup winner won't be short of offers should he decide to call time on his 16-year stay at the capital club in the summer. One of the clubs he's been heavily linked with is Ligue 1 leaders Paris Saint-Germain.
Their new boss Mauricio Pochettino was quizzed on the prospect of Ramos joining him at the Parc des Prince and the former Tottenham boss refused to rule anything out.
"Here, Ramos would find a great club with the obsession to always win. PSG are one of the biggest (clubs) in the world."