Memphis Depay: Houssem Aouar and I want a transfer to a 'top three' club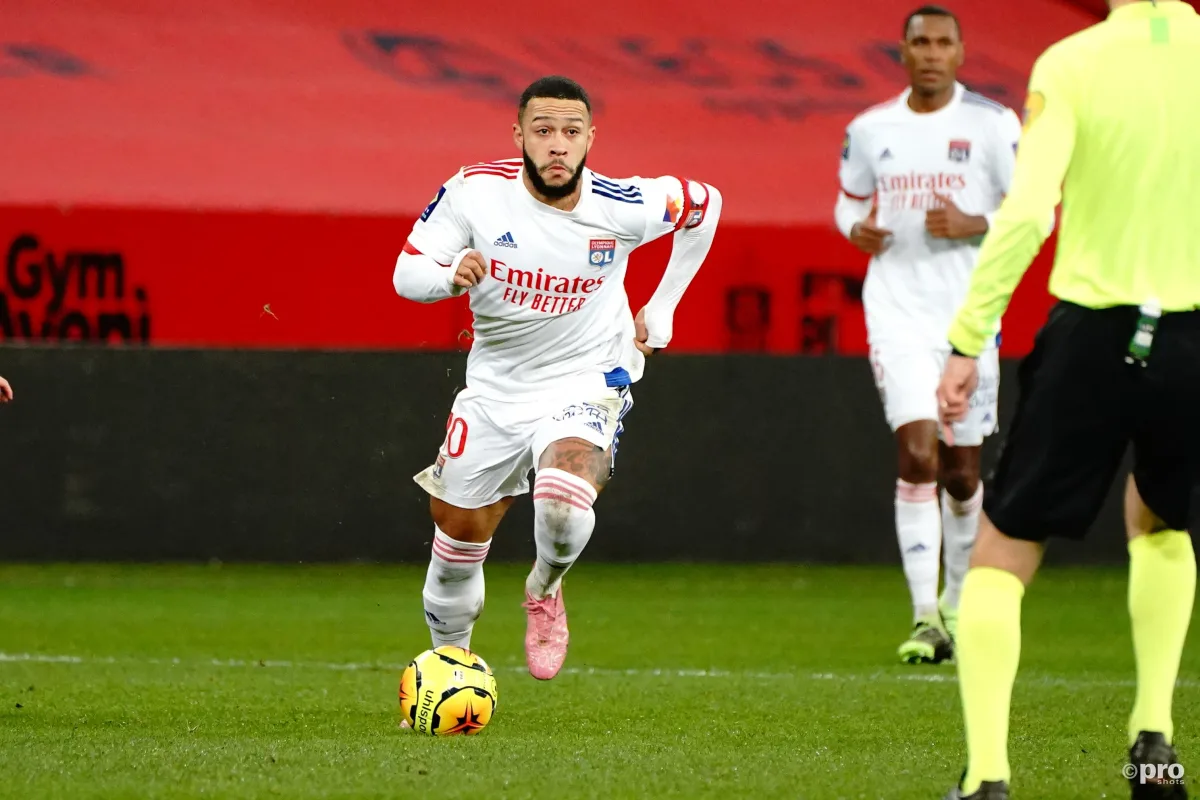 Memphis Depay has claimed that he and Lyon team-mate Houssem Aouar have ambitions to transfer to a 'top three' club in the world – but didn't want to name names.
Depay's contract expires with OL in the summer and he has long been linked with a move to Barcelona. His former international coach with the Netherlands, Ronald Koeman, has made no secret of his desire to bring him to Camp Nou.
Nothing has been decided yet, but it seems more and more likely that is where Depay will end up. Aouar meanwhile was heavily linked with a move to Arsenal during the summer, but in the end the interest cooled. With Arsenal agreeing a contract termination with Mesut Ozil, it's likely they will be back in the market for a creative midfielder.
And Depay has openly admitted that the ambition of him and his team-mate Aouar is to move on, but only to a club at the very highest level.
Prior to Lyon's clash with Metz on Sunday night, he told Canal+: "It would mean everything to me to win the Ligue 1 title with Houssem [Aouar], the team and the president.
"We know we play for a very big club but we want to go to one of the top three clubs in the world. Then you will see Houssem he will get ten times better. For me the same."
Aouar also passed comment on Depay, stating that he will be disappointed should the Dutchman eventually find a new club this summer.
He added: "If this is the last season that I play with Memphis, of course I would be sad because he is a great player and I take enormous pleasure in playing with him."