Aouar: Will Arsenal sign France star in January after Lyon punishment?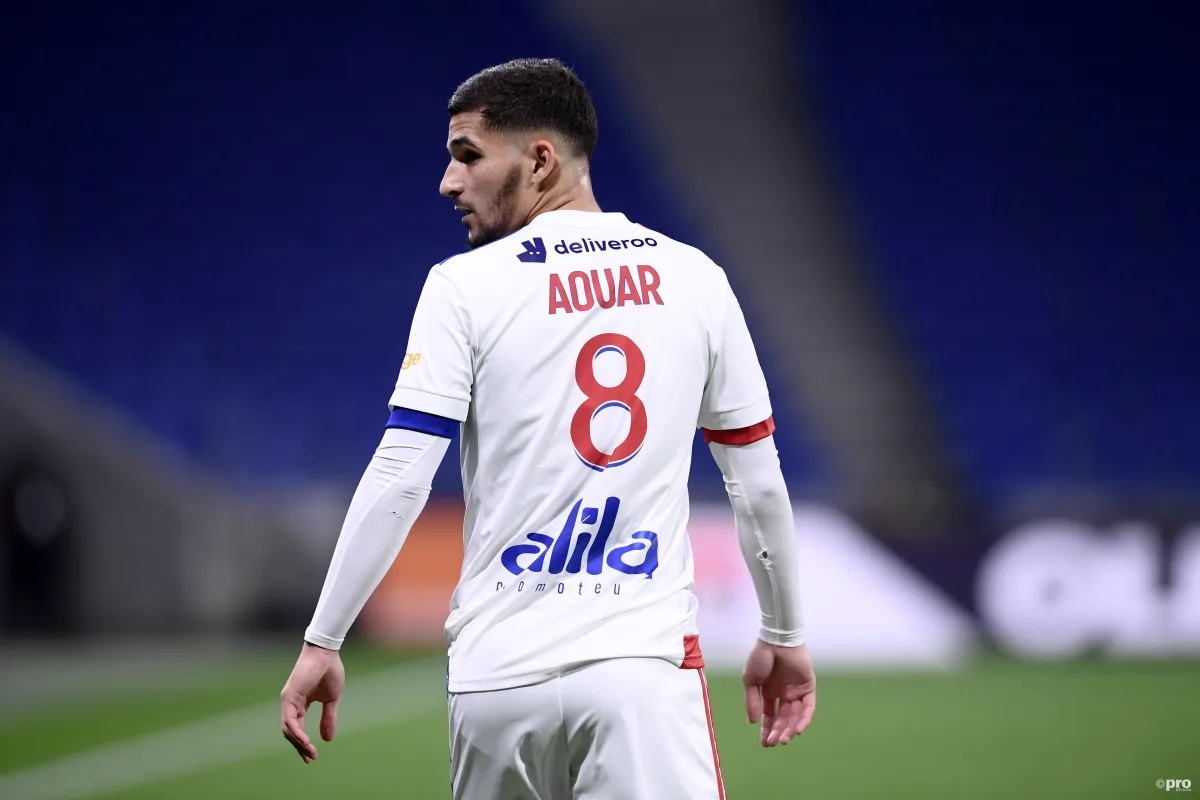 When news broke on Thursday that Houssem Aouar had been internally sanctioned by Lyon for a breach of discipline, the natural reaction of Arsenal fans was to speculate over the increased possibility of a move for him in January.
The 22-year-old was linked with a move to the Emirates Stadium for much of the summer. Arsenal, however, failed to match Lyon's valuation of the midfielder.
Aouar, who has also been linked to Juventus and PSG, has remained at Parc OL but has struggled to produce his best level. From eight outings, he has scored two goals and produced a single assist.
He has been dogged, however, by physical problems. He missed the opening match of the season against Dijon after a bout of Covid-19, while he was also carrying an adductor injury. This was ultimately why he was left on the bench in Angers last weekend – an incident that has sparked this fall out.
Houssem Aouar snapshot:
| STATISTIC | HOUSSEM AOUAR |
| --- | --- |
| AGE | 22 |
| CLUB | Lyon |
| INTERNATIONAL TEAM | France |
| POSITION | Central midfield |
| STYLE | Advanced Playmaker |
| CONTRACT EXPIRES | 2023 |
| LYON APPS | 145 |
| LYON GOALS | 26 |
Although he was asked to warm up during the 1-0 victory, he was never deployed. Lyon's thinking was that the pitch was cutting up too readily for it to be a worthwhile risk to field Aouar with his fragile groin.
Evidently, the player disagreed. When invited to warm down with the unused substitutes after the match, RMC reports that he refused because of the state of the park.
It was the decision of sporting director Juninho to omit the player from the squad against Reims on Sunday, the French source continues. This has caused shockwaves.
Head coach Rudi Garcia was not in accord with the Brazilian. Instead, he favoured leaving Aouar on the bench – a less public humiliation for him.
"It was logical to give him a sanction," he told the press on Friday. "I proposed some myself. The club decided to remove Houssem from the squad for Sunday… I respect that decision. My opinion was that it should have been resolved internally."
Additionally, senior members of the Lyon squad are upset by the decision: both Memphis Depay and Marcelo spoke to Juninho about it.
READ MORE:
Is an Arsenal move now more likely?
As Aouar has a contract that runs until 2023, Lyon are under little pressure to sell to Arsenal, particularly in January.
OL showed in the summer they are willing to hold out until terms they believe are acceptable are met.
Furthermore, Aouar clearly has the support of his team-mates and head coach in this matter. He is by no means isolated at the club.
Just as Lyon do not want Memphis to depart mid-season as they chase a return to the Champions League next term, they will not want to lose Aouar either.
Unless there is further fall out from this decision, it would be surprising if it increased his chances of an Arsenal move in the upcoming window.