Neymar stretchered off with horror injury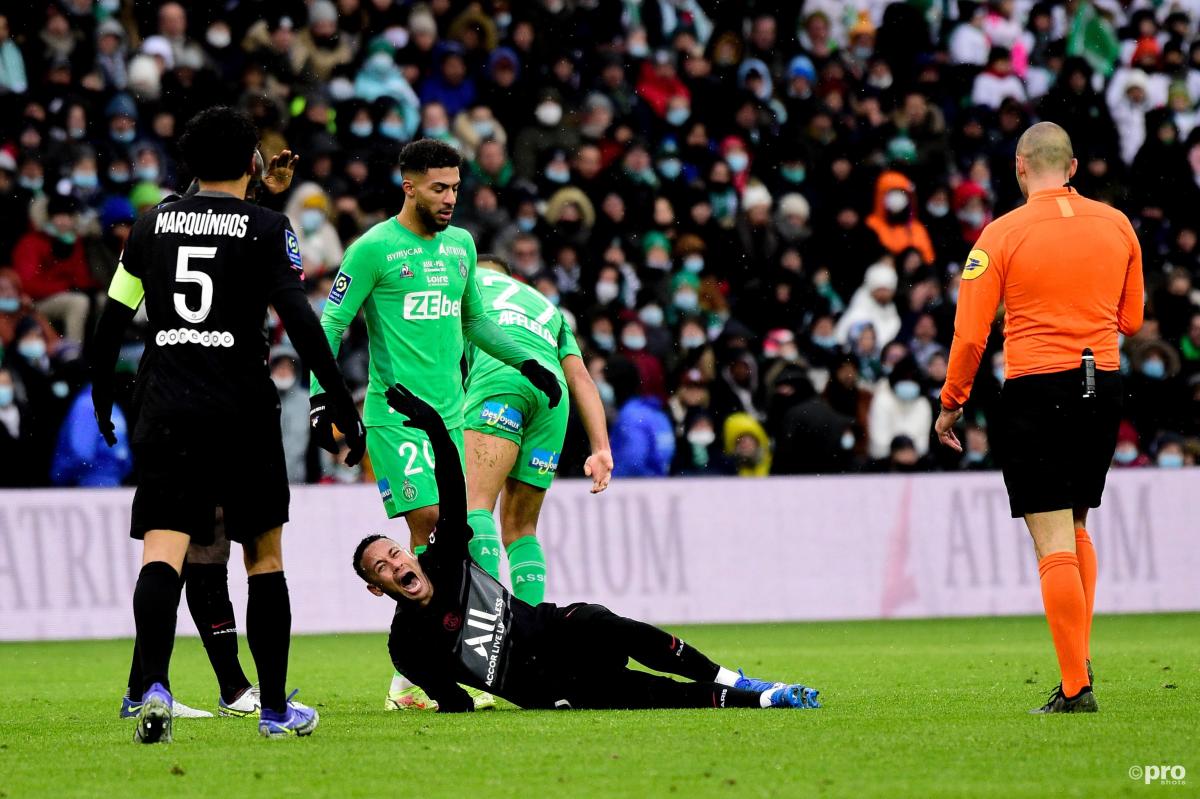 PSG will be watching on nervously after Neymar was stretchered off with a horrific-looking injury on Sunday.
Neymar was stretchered off the pitch with only two minutes remaining of PSG's Ligue 1 clash with Saint-Etienne.
The Brazilian rolled his ankle terribly after being forced off balance by a slide tackle by an opponent. The attacker's foot moved almost at a right angle, leaving Neymar writhing on the floor in pain.
He was replaced by Eric Ebimbe for the closing minutes of a match that PSG won 3-1.
Denis Bouanga opened the scoring for the hosts but a red card before half time for Thomas Kolodzziejczak proved decisive as PSG fought back with goals from Marquinhos (2) and Angel Di Maria.
Here is video of #Neymar injury.
🔹Left ankle inversion. Usual results in lateral ankle sprain. Less common: tendon injury.
🔹Xrays to rule out fractures
🔹Timeframe depends on severity of injury (-ies). Inversions can sometimes look worse than turn out to be. #Ligue1 #ASSEPSG https://t.co/eK9nYcWTRZ

— InjuryMechanisms (@IMechanisms) November 28, 2021
Tests will now be undertaken to see how serious Neymar's injury is.
According to the outstanding medical twitter account 'Injury Mechanisms', injuries of this kind usually result in a lateral ankle sprain but in rare instances the tendon could be damaged.
Neymar will require an X-ray to rule out an ankle fracture.
How many games has Neymar missed due to injury?
This is just the latest injury that Neymar has suffered in a PSG career that has been plagued by physical problems.
Since his world record €222 million move from Barcelona in 2017, Neymar has missed an incredible 91 games for his club due to injury or illness.
The 29-year-old has been heavily criticised for his performances this season, scoring just three goals in 14 games in all competitions.
Manager Mauricio Pochettino has struggled to find a way for Neymar, Lionel Messi and Kylian Mbappe to gel in the same line-up.
This was illustrated during the 2-1 Champions League defeat to Manchester City this week.