Normal for Neymar to discuss Messi – PSG's Leonardo responds to transfer talk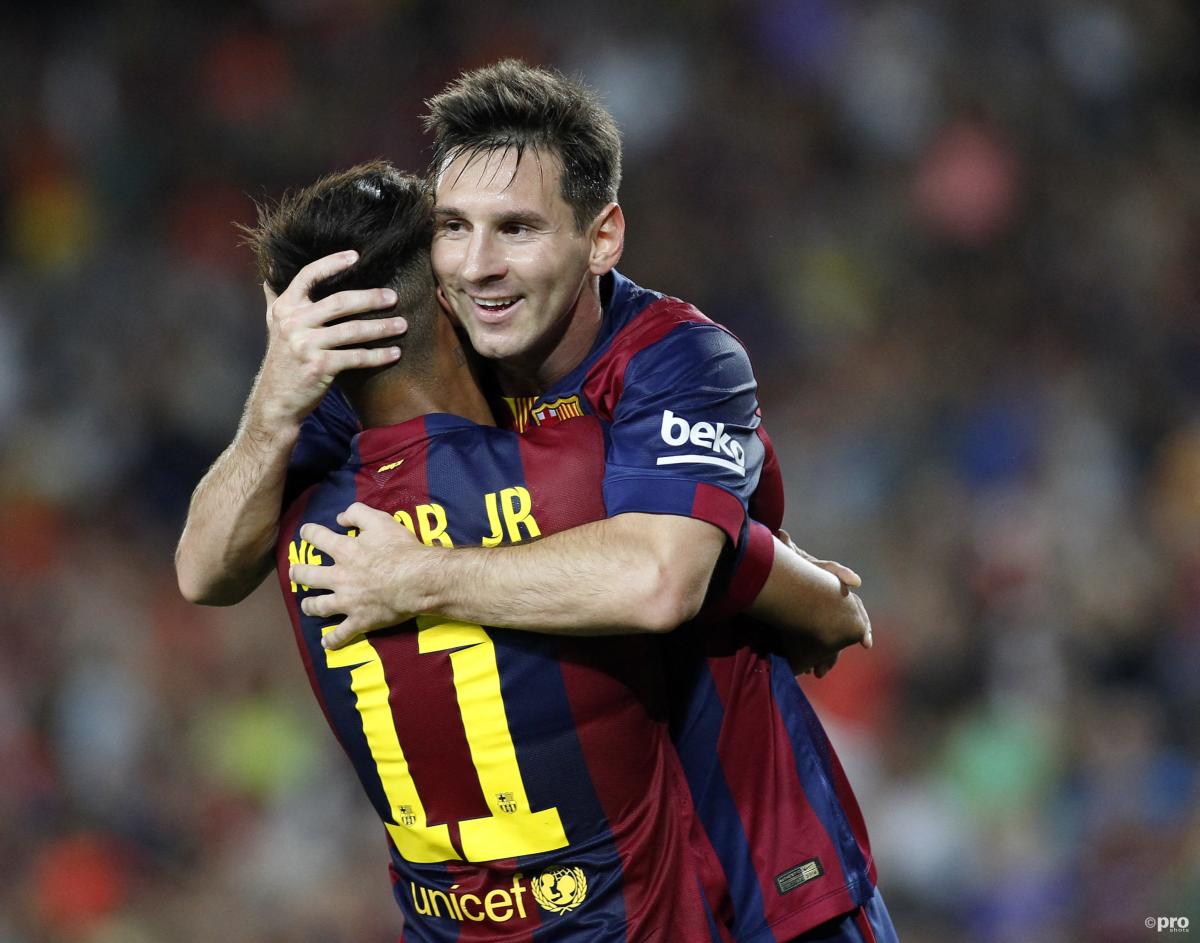 It is normal for Neymar to discuss his desire to reunite with Barcelona forward Lionel Messi, according to Paris Saint-Germain sporting director Leonardo.
PSG star Neymar captured attention this week when he said playing alongside Messi again is what he would like most and told the French champions: "Next year we have to do it!"
After his request to leave Barcelona was rejected in the transfer window, Messi agreed to stay at Camp Nou for one more season.
The 33-year-old is out of contract at Camp Nou at the end of June and will be available to move on a free transfer at that point.
Leonardo does not think there was anything surprising about Neymar's words.
"You know, it's normal for Neymar to say that to an Argentinian journalist," he told Canal+.
"He had to talk about Messi. It's normal."
Leonardo on Messi: PSG respect Barcelona
Neymar's comments have caused intense speculation and debate, but Leonardo appeared eager to diminish their impact.
He insisted transfers were not PSG's focus during a hectic period of the 2020/21 campaign and stressed Messi was a Barcelona player who his side would not touch at this point.
READ MORE:
While Leonardo understood Brazil international Neymar being keen to play with Messi once more after their impressive collaboration for Barca between 2013 and 2017, he recognised he would not like his own star players being discussed.
"We have to maintain respect for others," added Leonardo, who was speaking after PSG's 3-1 win over Montpellier in Ligue 1.
"He's a Barcelona player. When somebody talks about our players, we are not happy. So we don't touch other people's players. Now is not the time to think about the transfer window.
"We are very happy with the squad we have. We are thinking of our season and the end of the first part of the season, which was very complicated.
"Now we have to stay focused on our goals such as qualifying for last 16 in the Champions League. And also we have to think about Ligue 1, and avoid finding ourselves in a complicated situation. Let's keep our focus."
Manchester City, coached by former Barcelona boss Pep Guardiola, have also been heavily linked with a move for Messi.
Barca's season hit a new low with a shock 2-1 loss at Cadiz on Saturday, despite a good individual performance from Messi, who earned a 9.0 FC Rating.