Dele Alli to PSG – why it could happen in January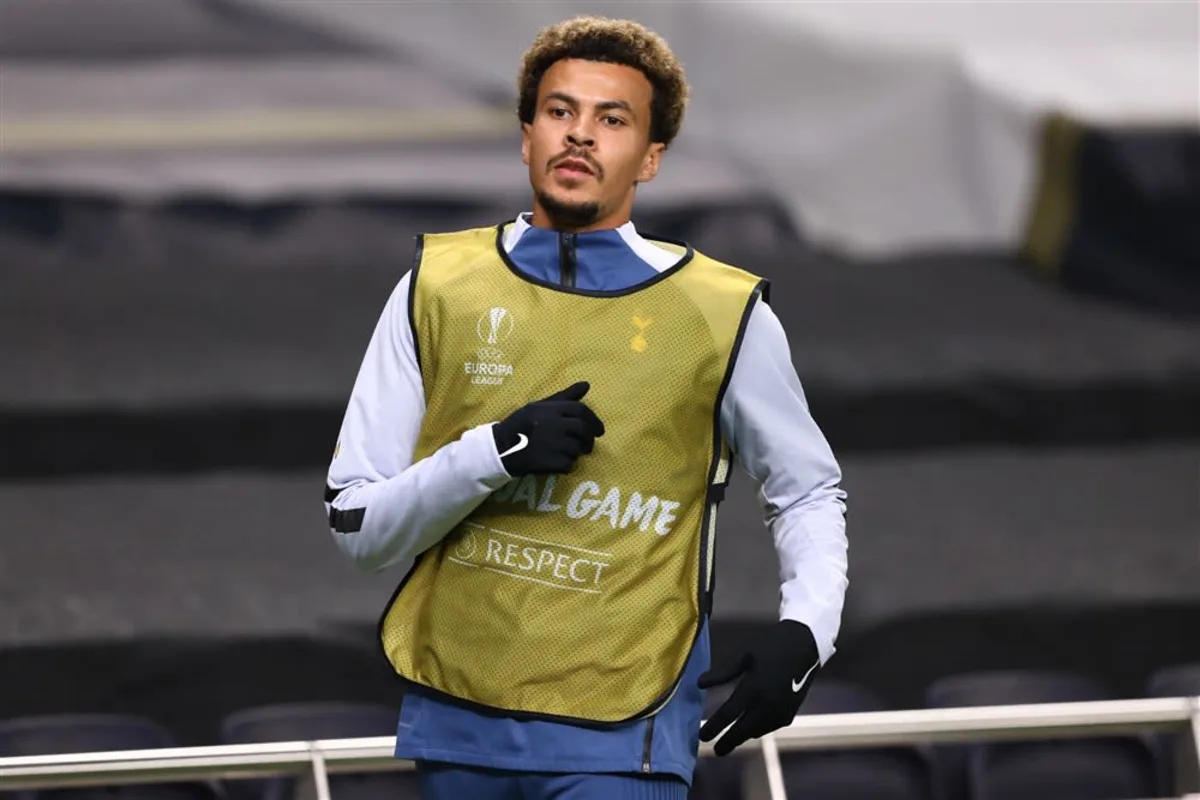 Following Tottenham's 2-0 Europa League victory over Antwerp on Thursday, manager Jose Mourinho admitted that Dele Alli was "not a happy player" after being left on the bench all night – despite five other substitutes being used.
Alli's relationship has with Mourinho has deteriorated over the last six months, as highlighted by the Amazon Prime documentary 'All or Nothing' in which the England international was described as a "shit" trainer by his Portuguese boss.
At the time, it was seen as slightly tongue-in-cheek, but later developments have proved that the statement had meaning, as Alli has barely played in the 2020/21 campaign, especially in the Premier League.
Initially when Mourinho took over from Mauricio Pochettino, Alli looked rejuvenated as he contributed to eight goals over his next eight matches via five scored himself plus three assists.
However, in the second half of the campaign from 1 Jan onwards he would contribute to just four goals.
Fast-forward to the start of the new season, and he would be a starter in Tottenham's opening game of the 2020/21 campaign against Everton. Spurs lost 1-0, and Alli was taken off at half-time.
Since then, he has accumulated just 21 minutes of Premier League football, coming on as a second half substitute in the 6-1 drubbing of Man Utd.
The Europa League began to provide a platform. He started two games in a row against Ludogorets and LASK, assiting a goal in the former and scoring himself in the latter.
But, with the top spot in the group up for grabs in the final game, he was left out of the starting XI and didn't get off the bench.
In the summer, when the relationship between Mourinho and Alli started to fracture, PSG contacted Spurs about a potential loan deal for the former MK Dons man. Tottenham knocked back their advances, not knowing at the time just how little Alli would go on to play.
This January, however, PSG are set to renew their interest.
Will Alli move to PSG?
This could be a scenario that works out for everyone; Mourinho gets rid of an unhappy player for a while, PSG add some more firepower and creativity, and Alli gets a chance to kickstart his career.
PSG, of course, have an abundance of attacking talent at their disposal currently, with the likes of Neymar and Kylian Mbappe in their forward ranks.
However, do miss the creativity of a central attacking midfielder deployed just behind the centre-forward. Due to this, Thomas Tuchel has usually opted to play a 4-3-3 system, with Neymar, Mbappe, and Di Maria starting in that front three when everyone is fit.
Usually so dominant in Ligue 1, even in the early stages, they are only two points clear at the top of the table at the moment, with Lille and Lyon breathing down their necks in second and third. There are just five points separating them in first to Montpellier in sixth.
They are once again the top scorers in the division, with 33 goals scored in 13 matches so far, but when it comes to shots on goal they are currently being outgunned.
PSG average 15.77 shots per game, while Lyon average 16.69.
Though most of their troubles came in the first few matches, there is a feeling that PSG could be doing with something more in the final third, particularly in matches when they will have the vast majority of the ball.
Alli coming in would allow them to adapt a 4-2-3-1 formation, sacrificing a defensive midfielder for a more attack-minded player, allowing them for more creativity in breaking down deep-sitting defences.
PSG are, of course, fighting on four fronts again this season so Alli would see plenty of game time, and could play a squad role similar to what Moise Kean is enjoying on loan from Everton.
Alli would provide them not only with added drive with runs into the box, but an added height and physicality which they are perhaps missing.
PSG are looking into the possibility of signing Paul Pogba this summer to provide the above, but with that transfer likely not going to happen until the summer, the acquisition of Alli would provide a suitable stop-gap.
Potential PSG starting XI with Alli: