FIFA 22: Release date, price, teams, new features, pre-order, demo, cover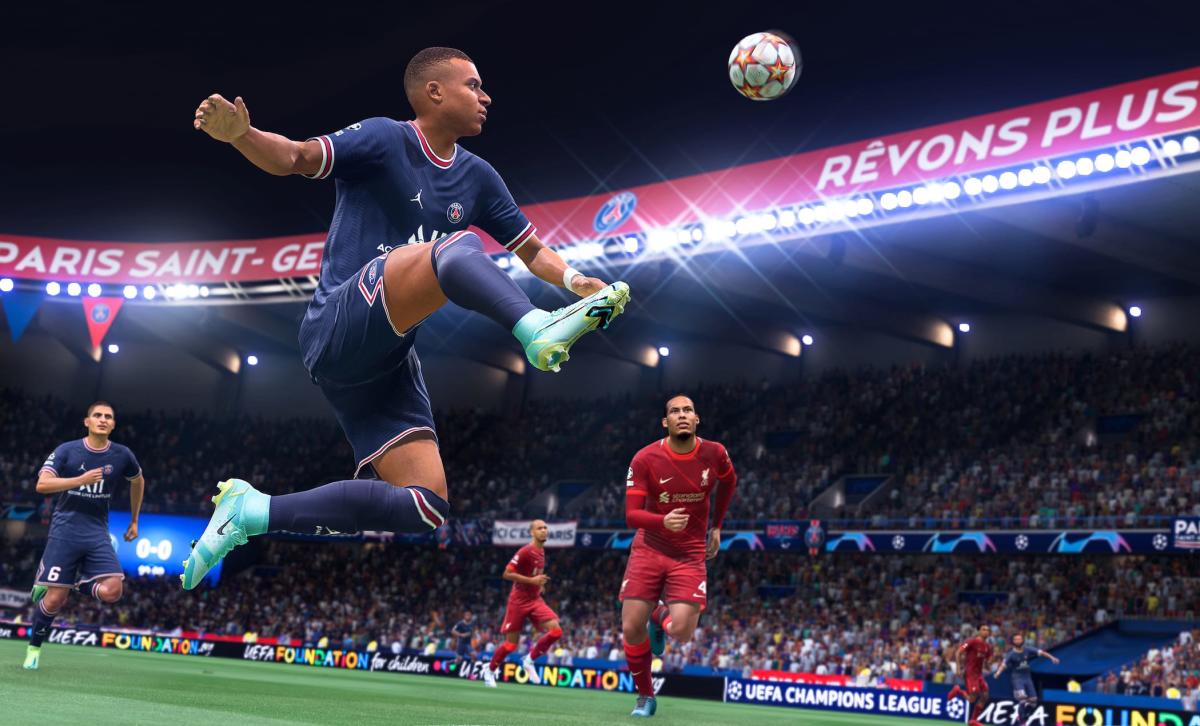 The latest edition of popular video game FIFA is upon us, with the new game naturally named FIFA 22.
FIFA is one of the most popular games on the market, available on a variety of platforms, as users can take over their favourite teams and compete either in single player or online.
Over the last decade or so, the most popular aspect of the game has been FIFA Ultimate Team, which allows players to create their own dream team and compete against others.
When is FIFA 22 released?
FIFA 22's official release date will be 1 October 2022.
When is the FIFA 22 demo released?
The FIFA 22 demo was released on 15 September 2021.
How much does FIFA 22 cost?
The prices for FIFA 22 in the UK range from £47.99 to £59.99. More expensive editions of the game will be available with bonus features such as Ultimate Team points.
It will cost €70 and $59.99.
When and how can you pre-order FIFA 22?
Fans can pre-order the game up until the release date, though early access should be allowed on 27 September.
What consoles can you play FIFA 22 on?
The game can be pre-ordered on PlayStation and XBOX as a digital version or on disc.
Nintendo Switch, PC and Google Stadia are also available platforms.
What are the new features on FIFA 22?
The PlayStation 5 and XBOX Series X/S versions of the game will feature "groundbreaking new HyperMotion gameplay technology."
EA promises that this will provide the most realistic gaming experience in the history of the franchise.
Four thousand new animations have been added for more intense realism.
Within Career Mode, EA has promised a much more realistic AI in terms of how transfers work, both within the user's squad as well as that of opponents.
As always, new Icons will be made available within FIFA Ultimate Team.
At the moment, Iker Casillas, Cafu and Robin van Persie have been confirmed as inclusions, but expect this list to expand as the release date approaches, as well as even after the release.
New FUT Heroes have been added with "unique league-specific chemistry which is tied to their specific hero moment, providing a green Club link to any player within the same league as well as the usual nation link, giving you new ways to build your dream squad and recreate some of football's most famous moments in FUT 22."
VAR is not included in FIFA 22.
Female Pros will not be able to be created in Pro Clubs.
What teams are on FIFA 22?
Most elite clubs in the world will feature in FIFA 22 such as Manchester United, Chelsea, Manchester City, Liverpool, Barcelona, Real Madrid, Bayern Munich, Inter and Milan.
Currently, EA does not have rights for Juventus, Atalanta, Napoli and Roma, all of whom have signed exclusively with Pro Evolution Soccer.
Hollywood stars Rob McElhenney and Ryan Reynolds recently announced that Wrexham would be a playable side.
Overall, there are over 700 playable teams from over 30 leagues around the world.
Who is on the FIFA 22 cover?
The cover star for FIFA 22 is Paris Saint-Germain superstar Kylian Mbappe.
Honoured to welcome back @KMbappe

The #FIFA22 cover star 🌟

Stay tuned for the game-changing reveal on July 11th 👉 https://t.co/oT0kH2cJ7b pic.twitter.com/w1NABM6Fjj

— EA SPORTS FIFA (@EASPORTSFIFA) July 9, 2021