Mourinho compares Grealish to Madrid legend Figo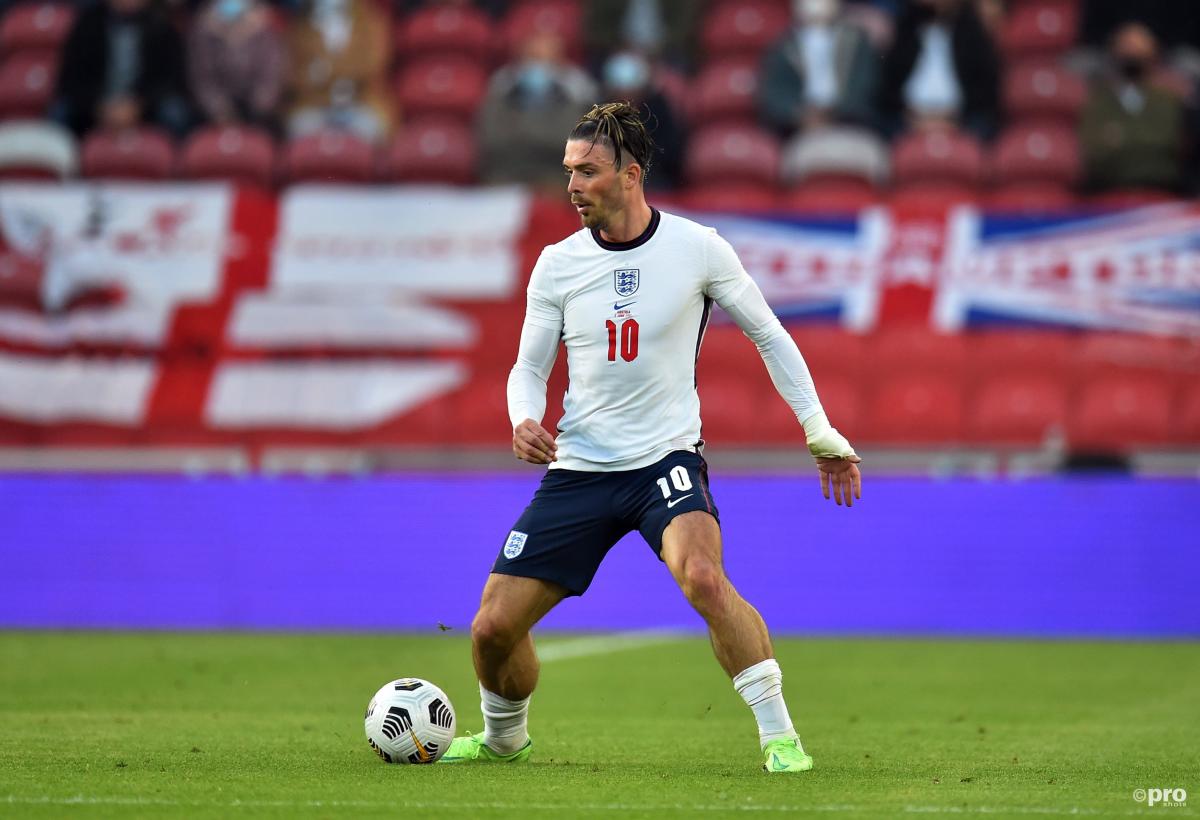 Jose Mourinho has compared the talents of Jack Grealish to Barcelona, Real Madrid and Inter icon Luis Figo.
Despite being injured for three months of the season, Grealish was again one of the most impressive performers in the Premier League, scoring six goals and recording 10 assists.
READ MORE: Mourinho: Cristiano Ronaldo should leave Italy
Only Harry Kane and Kevin De Bruyne have a better Assists Per 90 ratio than the Aston Villa captain from the 2020/21 season.
Grealish was a certainty to make the England squad for the European Championship even with the niggling injury, and many suspect he could play a starring role for the Three Lions should Gareth Southgate give him enough game time.
Mourinho believes Kane and Grealish should be "untouchable" in their places in the starting XI for the opening match against Croatia, while comparing the latter to Figo, whom he coached at Inter.
"Harry [Kane] untouchable, Grealish untouchable, the best position for Grealish is coming from the left which creates a situation for me... [Marcus] Rashford can only play there. When he plays on the right he is completely lost," the new Roma coach told talkSPORT.
"I see Harry dropping and him attacking the space behind but Grealish for me is tremendous, what he creates, his personality. He reminds me a little bit... I don't like comparisons but he reminds me of my Figo. Figo I had him in different periods in my career and I had him in his last season at Inter but even in his last season he said 'give me the ball and I will solve problems for you.
"Grealish is tremendous!" 💪

"He reminds me of my Figo. I had him at Inter and he was like: give me the ball!"

José Mourinho says that England's @JackGrealish reminds him of Luis Figo. pic.twitter.com/Id71WSpBIr

— talkSPORT (@talkSPORT) June 11, 2021
"I like him very much. I would say, Grealish on the left, Mount as a No 10 and because I like a lot but that's something very personal, I like the wingers inverted, I would play Foden on the right. I would play Foden, Mount and Grealish."'
Mourinho's England XI
When mentioning the talents of Grealish, Mourinho was in the middle of naming his preferred starting XI for England versus Croatia in the Euros.
And it seems he wants Southgate to avoid pragmatism and unleash the squad's attacking flair.
"It is important to control that midfield," the Portuguese explained.
"I think you play with three midfield players, be in control of that area. When I say with three midfielders, one of them can be [Phil] Foden.
"I am not saying [Jordan] Henderson, [Declan] Rice and Kalvin Phillips but I believe that is important to be in control. Dominant is to be in control. When you have a good midfield like England have with the attack they have, England has everything.
"Gareth has tried many times with 5 at the back and if he wants to go with that I don't have a problem with that.
"I can in this perspective, I hope people don't say 'ah come on Jose', Gareth was never here with you guys saying Tottenham should play like this but I hope he knows that I am with them, just to have some fun."
England are in Group D alongside Croatia, the Czech Republic and arch enemies Scotland.