Braithwaite speaks out about Barcelona release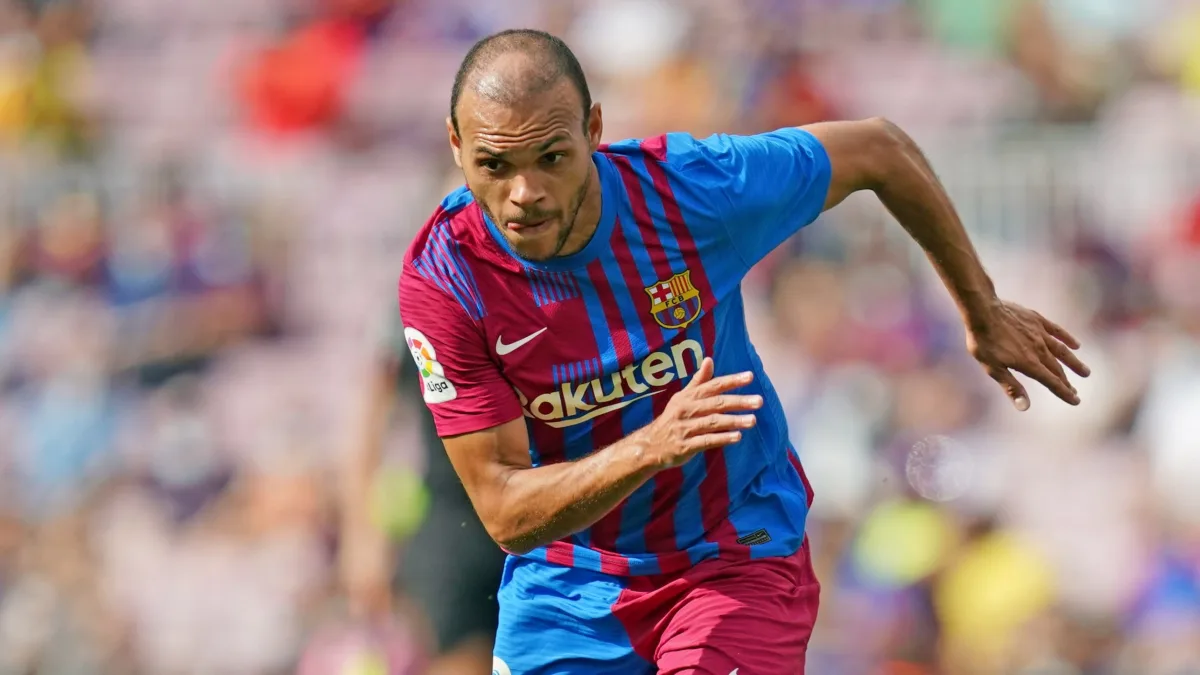 Martin Braithwaite was unceremoniously dumped by Barcelona in the summer, frozen out of the first-team picture before leaving on a free transfer to Espanyol in September…
The Danish striker joined Barca in a moment of need for the club, with La Liga giving the Blaugrana special dispensation to sign him in outside of the January 2020 transfer window following an injury to Ousmane Dembele.
Ten goals and five assists in 58 appearances later and the 31 always looked likely to struggle for first-team minutes, especially when Robert Lewandowski - a player in his position - arrived at the club in a €45 million transfer from Bayern Munich in July.
READ: Revealed: How Lewandowski has become Barcelona's off-field leader
Speaking ahead of Denmark's World Cup Group D opener against Tunisia - a 0-0 draw on Tuesday - Braithwaite lifted the lid on his time at Camp Nou in an interview with the Guardian.
Braithwaite has no shame dkm pic.twitter.com/wYGSJwx9vV

— Kevin (@BraziIianAlves) August 7, 2022
"It's crazy, a lot happened in one year," said the 31-year-old forward. "After recovering from injury, I thought I'd continue. I was ready, I'd put in the work, but I saw I wasn't needed.
Braithwaite: 'I didn't get the chance'
"It was strange. There's a lot happening, a lot of politics. I'd proved I could be important but didn't get the chance."
READ: Barcelona's banter era: 2017 until… today?
Braithwaite is independently wealthy quite side from his football career owing to his real estate interests in New York, and he bears no ill will to Barca despite being disappointed at how things worked out.
"That's part of the game, how businesses are run sometimes," he continued. "I knew the club wanted me to move, but I also knew it wasn't for football reasons. It's in the past, a life experience. Don't hold on. I don't take these things too personally."
Braithwaite is already up to three goals and an assist in nine games with Espanyol, and will look to add to his 10 Denmark goals against France on Saturday after failing to get off the bench against Tunisia.