Barcelona president compared to Kim Jong-un: He's the supreme leader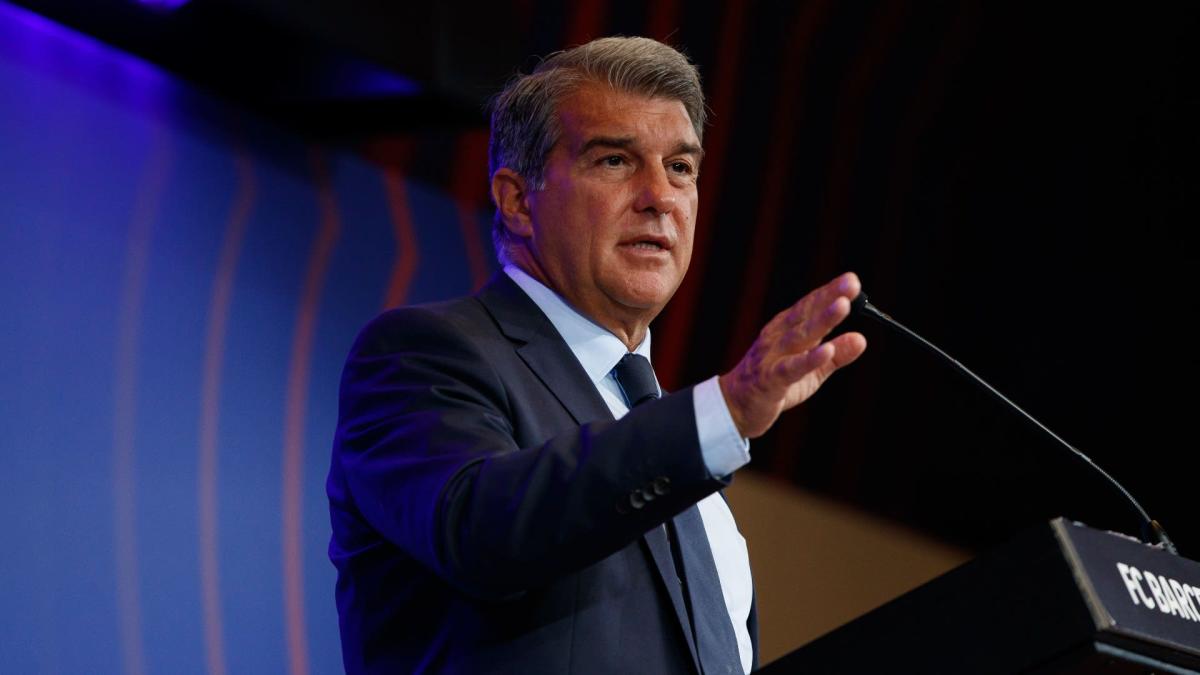 Barcelona president Joan Laporta is betting the club's existence against future revenues. With his face adorning billboards in Las Vegas, he has been compared to North Korea's Supreme Leader.
Barcelona remain more than €1 billion in debt. Yet they have spent more than €150 million this summer on signing Raphinha, Jules Kounde and Robert Lewandowski from Leeds, Sevilla and Bayern Munich respectively.
They have also acquired Franck Kessie from AC Milan and Andreas Christensen from Chelsea on free transfers, and gave most of the above debuts on their recent pre-season tour of the USA.
Barcelona may need a FOURTH economic lever to register all their players! 🤯https://t.co/H5ExwdaazL

— Football Transfers (@Transfersdotcom) August 4, 2022
But they may not be able to register a single one of the new acquisitions for official, competitive games, with their La Liga opener against Rayo Vallecano now just a week away.
Barca have raised nearly €700m by activating "financial levers," selling a percentage of future earnings from things like TV rights and its in-house production studio, but their position remains precarious, with La Liga so far sticking to their position that Barca's books are not yet sufficiently balanced.
Laporta's face everywhere
It is a staggering backdrop against which Laporta has been front and centre of their marketing efforts in the United States. While La Liga continue not to use reigning World Player of the Year Lewandowski's image in their branding, Laporta's face can be found alongside Lewandowski's on Vegas billboards.
Laporta was previously Barca chairman from 2003 and 2010, and he ushered in an era of dominance, with stars like Ronaldinho and then Lionel Messi the envy of world football. He oversaw a record 12-month period of six trophies won in 2009, and it is that track record which allows for today's folly, according to club socio Marc Duch.
"What would happen if [Laporta's predecessor Josep Maria] Bartomeu did the same as the current president is doing?," has asked in an interview with the New York Times. "We would all be on fire, pointing at him and trying to fire him.
"[But] there's a success story behind Laporta. He has a huge fan base: He's like the Pope, like Kim Jong-un: the supreme leader."
Laporta may yet pull it off this summer. He left his NY Times interview to go and discuss a new financing arrangement with Goldman Sachs, but there is also every chance he could have egg on his face when the season kicks off.