How Barcelona owe Frenkie de Jong over €100m
Barcelona reportedly owe Frenkie de Jong up to €100 million, suggesting the club may be inclined to sell him to Manchester United in order to preserve some cash.
The Blaugrana have recently been forced to sell 10 per cent of the club's La Liga TV rights for the next 25 years in order to receive a €207.5 million cash injection, and found themselves in financial disarray.
However, their problems could be even worse than first imagined due to a fresh report regarding the stipulations and clauses in De Jong's contract at Camp Nou.
Marca have published a report that details exactly how much Barcelona owe the Dutchman in normal wages and add-on bonuses.
At current, De Jong still has four years left on his contract with Barcelona and Marca have reported that across that remaining time Barcelona will owe him €88.58 million in fixed salary and loyalty bonus payments.
However, there are multiple other clauses in the deal that could be added. They include:
1. A variable payment of €8 million (€2 million per year) if he stays at the club and plays more than 60% of games in each of the four seasons left on his contract.
2. €12.8 million (€3.2 million per year) for title wins and progression to the finals of the UEFA Champions League.
De Jong's annual wage
Furthermore, De Jong has seen his annual wage decreased due to the impact COVID-19. The report from Marca reveals that de Jong received €12.32 million in fixed salary instead of €14 million due to the club enforcing a 12% paycut on all first-team players.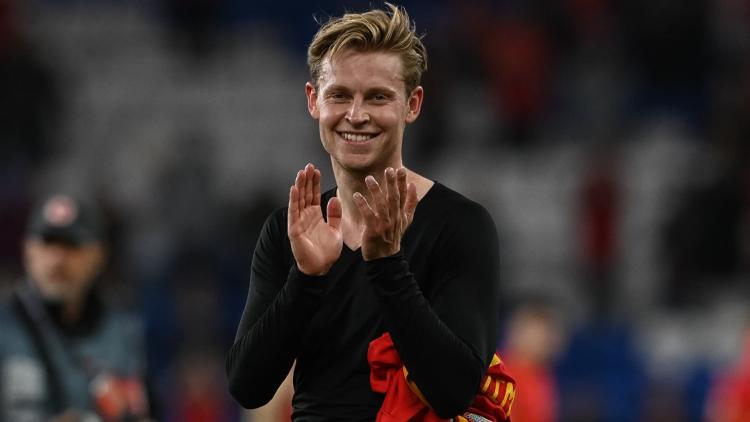 Barcelona then negotiated a new deal for De Jong to keep him until 2026, with De Jong earning just €3m fixed salary in 2020/21 and €9m in 2021/22, giving up as much as €16m in total. That amount is due to be paid across the four years left on his contract.
With Barcelona already owing De Jong millions of euros, that debt needs to be paid off. As a result, Marca have revealed that the Dutchman's fixed salary and additional payments for the upcoming season will reach €20.88m, while that total will be €27.7m for the 2023/24 campaign, €18m for the 2024/24 season and €22m for the final year of his current deal.
In total that amounts to €88.58m and if those two clauses in regards to game time and domestic and European success are met every year, then Barcelona would owe De Jong €109.38m.
Joan Laporta has stressed that Barcelona do not want to sell De Jong, but they may be forced to given the amount of money they'd need to pay him were he to see out the remainder of his contract.