'Vinicius Junior is the best player in La Liga now'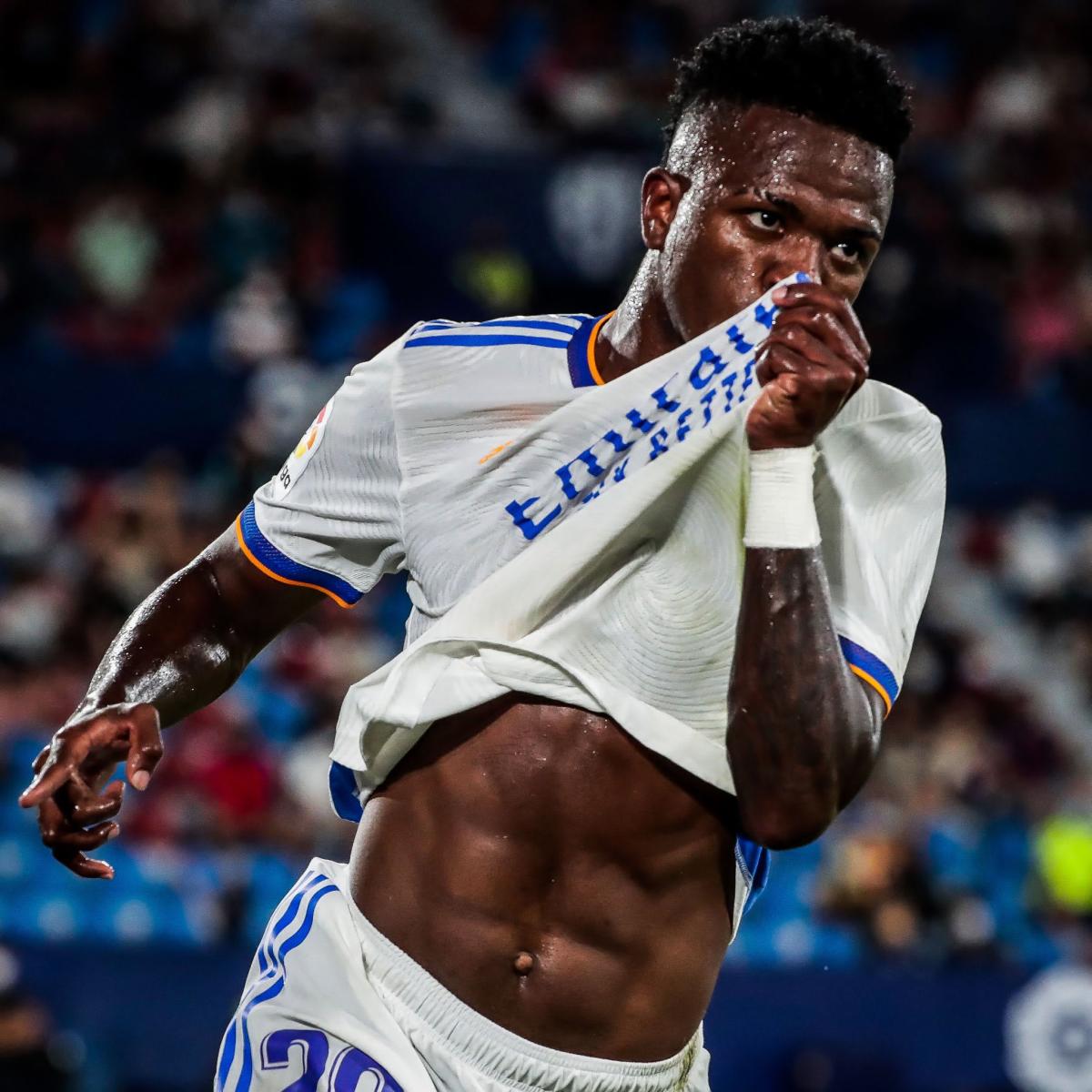 Real Mallorca boss Luis Garcia Plaza believes Real Madrid star Vinicius Junior is currently the best player in La Liga.
Vinicius has suffered a tough time since making the move to Santiago Bernabeu as a teenager, but over the last 12 months he has started to show glimpses of his quality and signs that he could make good on his early promise in Brazil.
The 21-year-old has made a flying start to the 2021/22 campaign, scoring five goals and recording one assist in just four starts.
To put that into context, he managed just six goals in the entire 2020/21 season, while he has already scored as many goals as he put away in 2019/20.
FOOTBALLTRANSFERS' MOST VALUABLE PLAYERS IN THE WORLD
In Real Madrid's latest game at the weekend, he was the man of the match, contributing to both goals as Los Blancos came from being to defeat Valencia 2-1 in dramatic fashion in the last five minutes.
Vinicius scored the equaliser with a deflected strike into the near post before clipping a lovely cross into the centre of the box for Karim Benzema to score the winner.
The Brazilian is helping to ease the disappointment of the club failing to sign Kylian Mbappe in the summer.
Vinicius' development
Garcia has commented on the tandem of Vinicius and Benzema, and knows his Mallorca side are in for a tough time when they face the pair on Wednesday.
"we have to adapt and compete with what we have," he told MARCA.
"It is true that Vinicius is at a superlative level and that Benzema has been a differential footballer for some time.
"They are surely one of the most fit couples in world football, but we cannot leave scared and we can play our game ... if they let us.
"Vinicius is huge," he continued.
"I think that right now he's the best in La Liga. He has tremendous confidence, he catches the ball, he goes away from everyone and on top of that he is scoring goals.
"Benzema is getting better and better. Quality has always had, but physically it is better than six or seven years ago and it shows"
Garcia credits Carlo Ancelotti for giving Vinicius the confidence to improve.
There is a bit of everything," he said when asked if the Madrid boss can take the credit for his player's performances.
"Ancelotti has given him the confidence that perhaps he did not feel with [Zinedine] Zidane and it is logical that this helps. In addition, it must be taken into account that he came as a child, at only 18 years old, from another continent, and you need some time to adapt.
"And on top of that, you arrive in Madrid. His physical evolution is evident, without forgetting that scoring goals helps a lot.