Mbappe will be a Real Madrid player, Benzema promises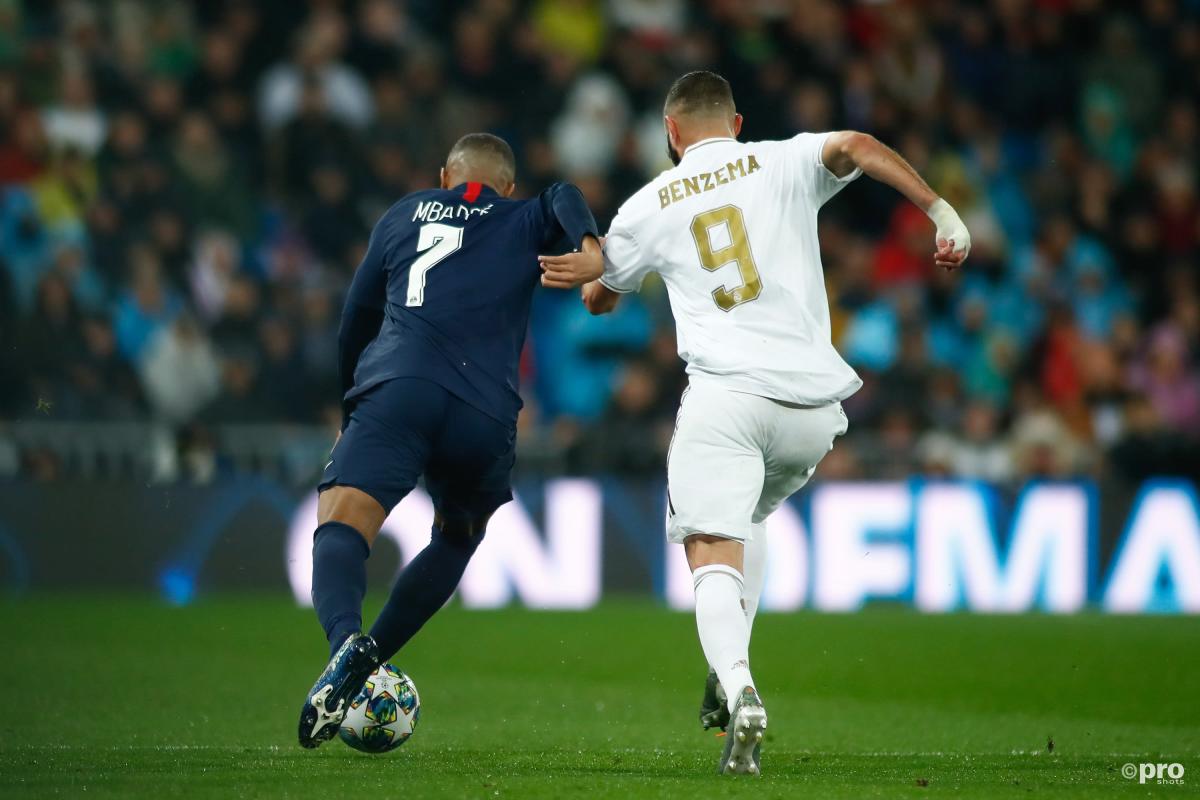 Kylian Mbappe will one day play for Real Madrid, according to France international team-mate and current Santiago Bernabeu star Karim Benzema.
The Paris Saint-Germain forward has been constantly linked with a transfer to Real Madrid this summer and it finally looked like the move would happen towards the end of the window when Los Blancos tested the waters with an opening bid of €160 million.
When that was swiftly rejected by the French giants, Real Madrid returned with a whopping offer of €200m on the morning of deadline day.
PSG, not wanting to sell, allegedly did not even respond to the offer, instead retaining Mbappe for at least another season.
The club want Mbappe to sign an extension and reportedly made him an offer that would have seen him become the highest paid player in world football - an offer that he turned down.
A free transfer to Real Madrid next summer now seems inevitable, and Benzema seems to think that too.
"Mbappe and I get along very well on and off the pitch, and it is clear that I would like him to be with me at Real Madrid , which is the best team in the world, " he said after France took on Bosnia in World Cup Qualifying.
"But you have to respect his club.
"I am sure that one day he will play for Madrid."
Why did PSG refuse to negotiate?
Although PSG signed Lionel Messi in July, their hope had still been that they would be able to retain Mbappe on top of that. Even at that stage, though, it was clear that the Ligue 1 side were straining to keep their star man.
Of course, it is a wretch for any side to sell a player of that quality. Indeed, in many ways, president Nasser Al-Khelaifi does not want to be remembered as the person who sold Mbappe. It would be easier for him if it was exclusively the player's choice to leave the club. This is a decision that will hang over him for the remainder of his career.
PSG have never sold starting players under the ownership of QSI, and that trend has continued with their rejection of Real Madrid's offer.
They are something of a unique club in that money is not really a driving factor behind their decisions. When you are owned by the oil-rich state of Qatar, finance is never really a problem.
Instead, the currency that PSG have been used to dealing in is prestige. Mbappe is arguably their most prestigious player and for that reason they will not be readily parted with him.