Koeman explains how Barcelona can be BETTER without Messi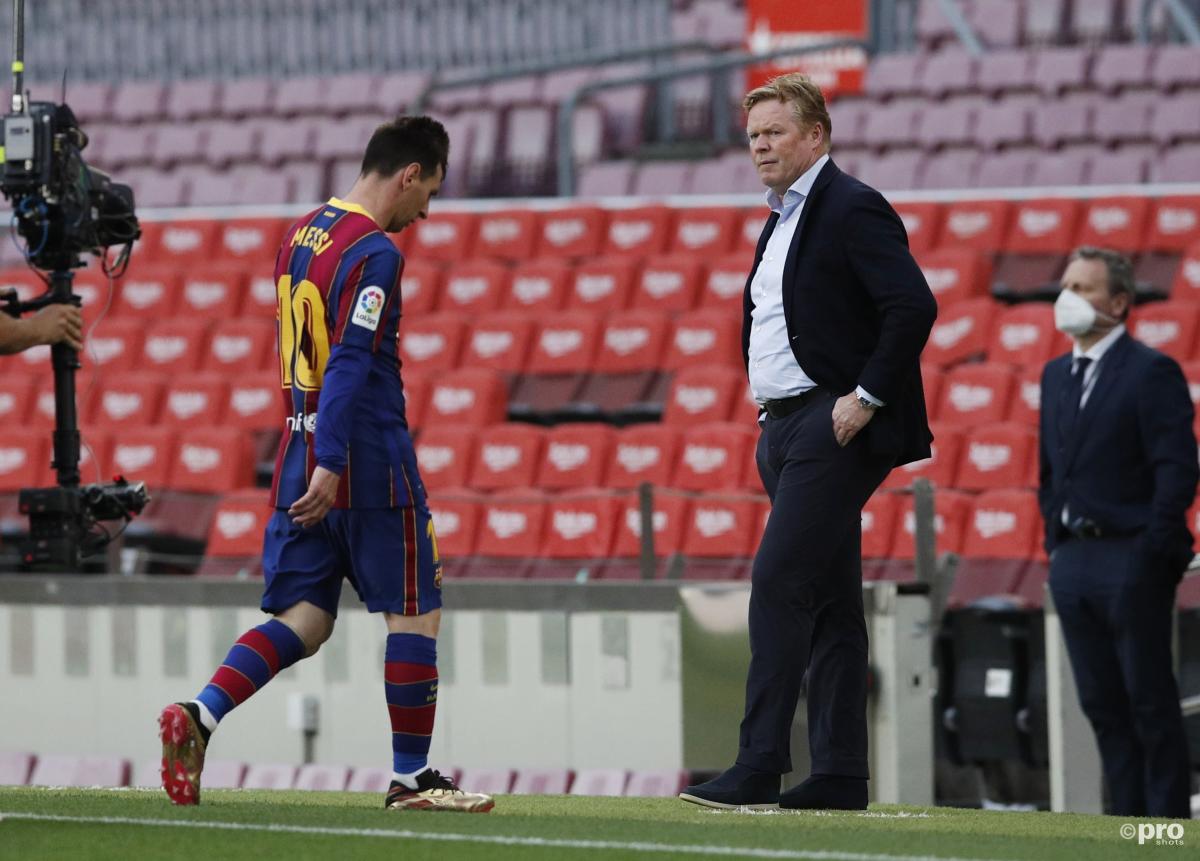 Ronald Koeman has outlined how Barcelona can actually improve not that Lionel Messi has left the club.
For the first time in his senior career, the Argentine is no longer a Barca player and left the Blaugrana after his contract expired at the end of June.
Messi was widely expected to sign back with Barcelona and had agreed to come back on 50% of his previous wages.
However, due to to new salary regulations imposed by La Liga, the club were not able to complete the return which led to an emotional departure to Paris Saint-Germain.
Messi was, naturally, the focal point of Barcelona during his time at the club and so most of the play would run through him.
He would often wait for his moment to pounce rather than being all-action, though, and Koeman believes his exit means Barcelona can implement a better pressing game than previously.
"It does not force tactically to play differently but there are things without the ball in which the team can improve," the Dutchman told Mundo Deportivo.
"We will no longer have the individual quality of Leo, but in pressing, in joining the team is better now."
How did Koeman react to Messi exit?
Koeman says it is obviously a negative to lose the best player in the world, but insists Barcelona must move on quickly if they are to enjoy success on the pitch again.
"From the first moment we heard the news that he was not renewing, it was a stick for everyone, including me because you lose the best in the world, you lose 30 goals or more per season and his assists.
"The opposition is afraid if he plays, and many more things that we have lost. It took a couple of days to recover but there is no choice but to turn the page and build things more as a team, giving more importance to the strategy to achieve the number of goals we need to win."
The new regulations imposed by La Liga state that a club must not spend more than 70% of their annual turnover on player salaries.
When Messi was still at the club in 2020/21, that percentage was running at around 110%.
In addition to Messi, the club were also forced to loan out Antoine Griezmann to Atletico Madrid to balance the books, while Gerard Pique, Jordi Alba, Sergi Roberto and Sergio Busquets have all accepted pay cuts.