Coutinho & the six players who could still leave Barcelona this summer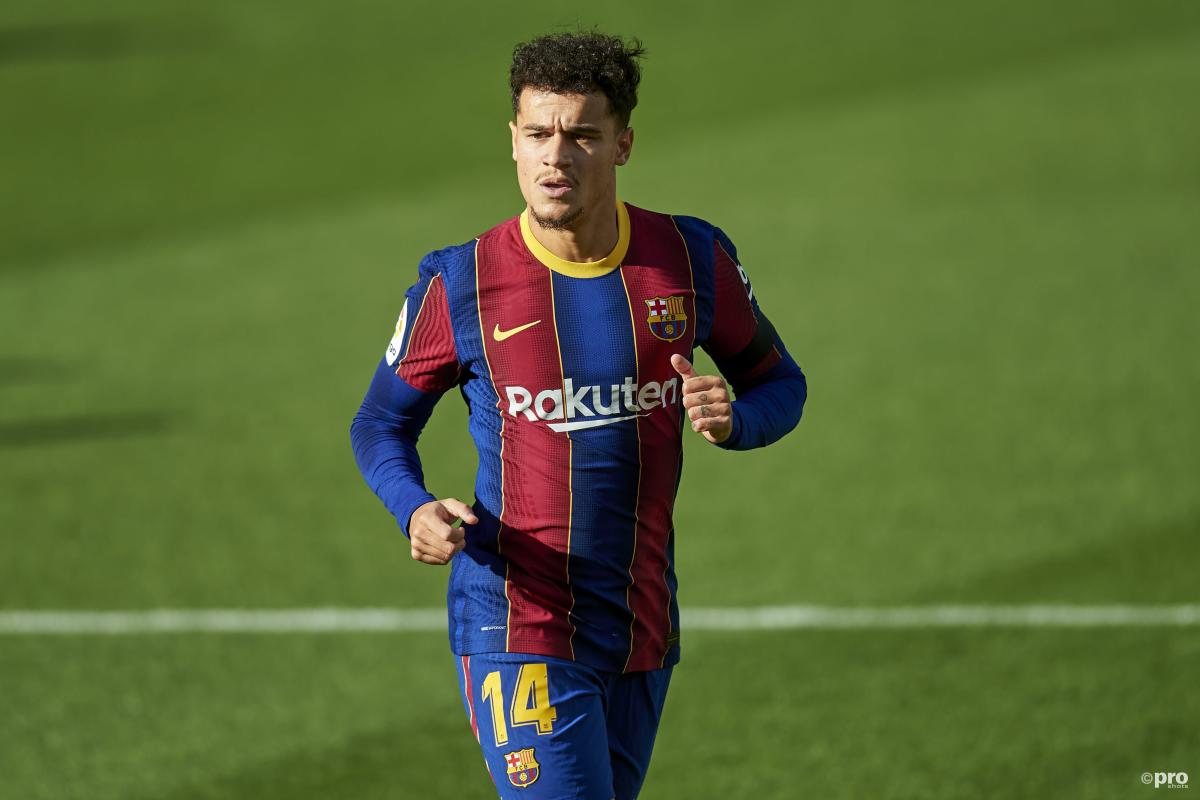 Barcelona are in such a terrible state financially that nearly every player, bar a handful, are up for sale this summer.
The Blaugrana are currently €1.35 billion in debt, and have been ordered by La Liga to drastically reduce their wage budget to get in line with new regulations.
Within the new rules, a club must not spend over 70% of their annual turnover on player wages, and Barcelona are still in excess of that, though significant cuts have been made recently, with the likes of Gerard Pique accepting salary reductions.
It was due to these regulations that the club were not able to bring back Lionel Messi, as they were previously in a position where they were unable to register new players until significant cuts had been made.
Barcelona are still actively looking to move on high-earners to ease the pressure, so who could join Messi through the exit door at Camp Nou?
Phillipe Coutinho
After Ousmane Dembele failed to immediately replace Neymar in his first six months at Barcelona, the Blaugrana threw money at the problem again by purchasing Philippe Coutinho for an outrageous initial fee of €121m plus bonuses.
The move has turned out to be a disaster for all parties as Coutinho has failed to make an impact on the team, regularly taking up the same positions as Lionel Messi which is a no-go.
He returned to the club after he failed to earn a permanent move to Bayern after a loan deal.
Messi is no longer there anymore which might open up a spot for the Brazilian, but if a good offer comes in he is off, though Arsenal is no longer an option after they signed Martin Odegaard.
Miralem Pjanic
The fact that Barcelona paid Juventus €60m – plus €5m in bonuses – for a 30-year-old midfielder who had declined badly over the previous two seasons immediately raised eyebrows in Catalunya.
In reality, Barca's decision to sign Miralem Pjanic and sell Arthur to Juventus at an equally inflated price of €72m – plus €10m in bonuses – was an accounting transfer designed to help both debt-fuelled teams balance the books and make capital gains.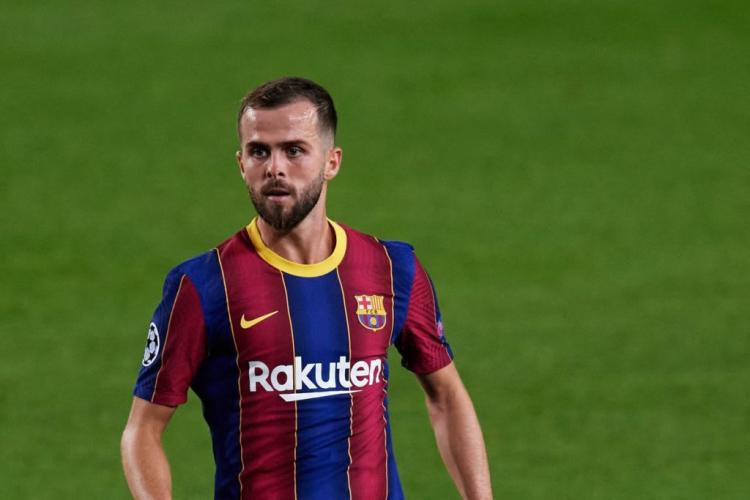 While both Pjanic and Arthur struggled at their clubs, there's no doubt that Juventus got the better end of this deal.
Unfortunately for the Bosnian, he was signed before Ronald Koeman took over, and the Dutchman has proved he is not a fan, especially after the emergence of Pedri in Pjanic's place.
Samuel Umtiti
Samuel Umtiti's career has been ravaged by injuries over the past few seasons, meaning that the club ultimately sought to replace him as a left-sided central defender with Sevilla's Clement Lenglet.
Barcelona are absolutely desperate to get rid of him and have even attempted to cancel his contract just to get him off the wage bill.
In a pre-season game against Juventus he was jeered by his own fans, so the situation is dire for all parties.
Benfica and Everton have been mentioned as possible destinations.
Ilaix Moriba
Unfortunately for Barcelona, Ilaix Moriba and his representatives iare playing hardball over a new contract. He is already the highest paid youth player in the club's history, but he wants another pay rise as well as more exposure to first team football before he commits to a new deal.
The 18-year-old wants €100k a week to remain at Camp Nou and the club, quite simply, cannot afford to give him that currently.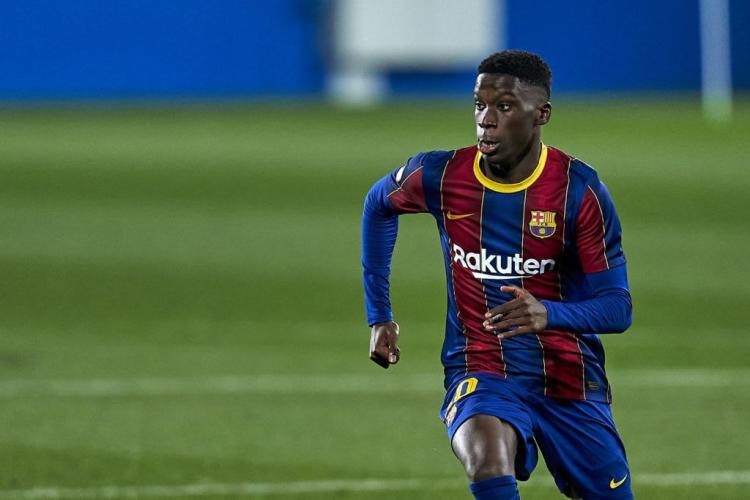 With his contract expiring in the summer of 2022, Barcelona are prepared to let him leave for €15m, despite having a release clause of €100m.
RB Leipzig are leading the race, but Manchester United were interested previously.
Martin Braithwaite
Martin Braithwaite has been at the club for around 18 months, having been scrambled from Leganes in February 2020, when he arrived as an emergency transfer due to injury problems at the club.
Barcelona spent a princely €18 million on the player, matching his release clause but above his typical market value. Now, with the club desperate to find funds, they are hoping to sell him for around €15m.
He has managed only five league goals in 41 matches for Barca, though two of those did come in the opening game of this season against Real Sociedad.
Antoine Griezmann
If Messi were still at the club, Barcelona would probably be more actively looking to move Antoine Griezmann on as he is within the top five highest paid players in the world, earning a reported €700k per week.
While the Blaugrana would love to have that off the wage bill, there simply aren't any suitors out there for the World Cup winner at the moment, while selling him would leave them desperately short in an already threadbare attack.
A swap deal with Saul Niguez of Atletico Madrid was mentioned earlier in the summer, but nothing materialised from the speculation.