Four Serie A clubs could save Pjanic from Barcelona hell
Miralem Pjanic could face a long season with Barcelona if he cannot broker a deal away from the club before the end of the transfer window on 31 August.
The Bosnia international, who only moved to Barca from Juventus last summer for an incredible €60m sum, was not on the teamsheet for the 4-2 win over Real Sociedad on the opening weekend of La Liga and has not been included in the squad that will face Athletic Club in week 2.
Already head coach Ronald Koeman has said it will be "complicated" for Pjanic to earn game time this season and his complete lack of action is testimony to that.
However, hope comes from Serie A, where there are a cluster of four clubs that could yet save him from his predicament,
Juventus
Pjanic has been linked with a move back to Juventus for several weeks now. The situation, however, has been complicated by the Turin club successfully signing Manuel Locatelli. However, hope remains that a deal may yet be done. If Juve can offload Aaron Ramsey and his substantial salary, it could create the conditions that would allow Pjanic to return to his former club.
Fiorentina
Saturday's edition of Gazzetta dello Sport has suggested that Fiorentina could be another potential destination for Pjanic. This move, however, is a more complicated one as it would require the player to take a substantial pay cut. Pjanic turned down the chance to be released from his Barca contract earlier this summer probably due to the fact his wage could be slashed, and so this would be a surprising option.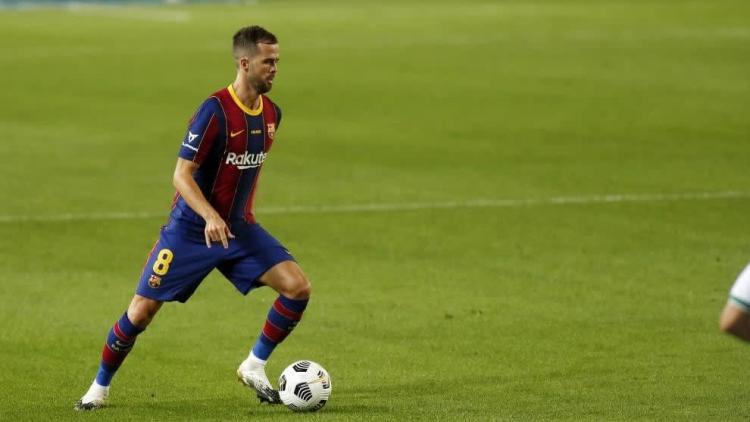 Milan
While Italy's clubs have generally struggled during the pandemic, Milan have bucked that trend to some extent. They have achieved this, though, by being smart in the transfer market, and with Ismael Bennacer, Sandro Tonali and Franck Kessi on their books, they are unlikely to be drawn into making a rash move for Pjanic.
Inter
Costs have been cut at Inter, who may be Serie A champions but who have been drawn into selling Achraf Hakimi and Romelu Lukaku for huge fees this summer. Indeed, they have racked up a net sell of more than €100m this summer. Pjanic, though, is unlikely to be on their shopping list. With Arturo Vidal refusing to leave, there is no space for him at the club unless he performs a dramatic U-turn.
Pjanic, then, does not have as many options as it appears. If he is to leave Barcelona in the next fortnight, the move will likely be driven by other clubs making sales.