Aguero WILL stay at Barcelona despite Messi's departure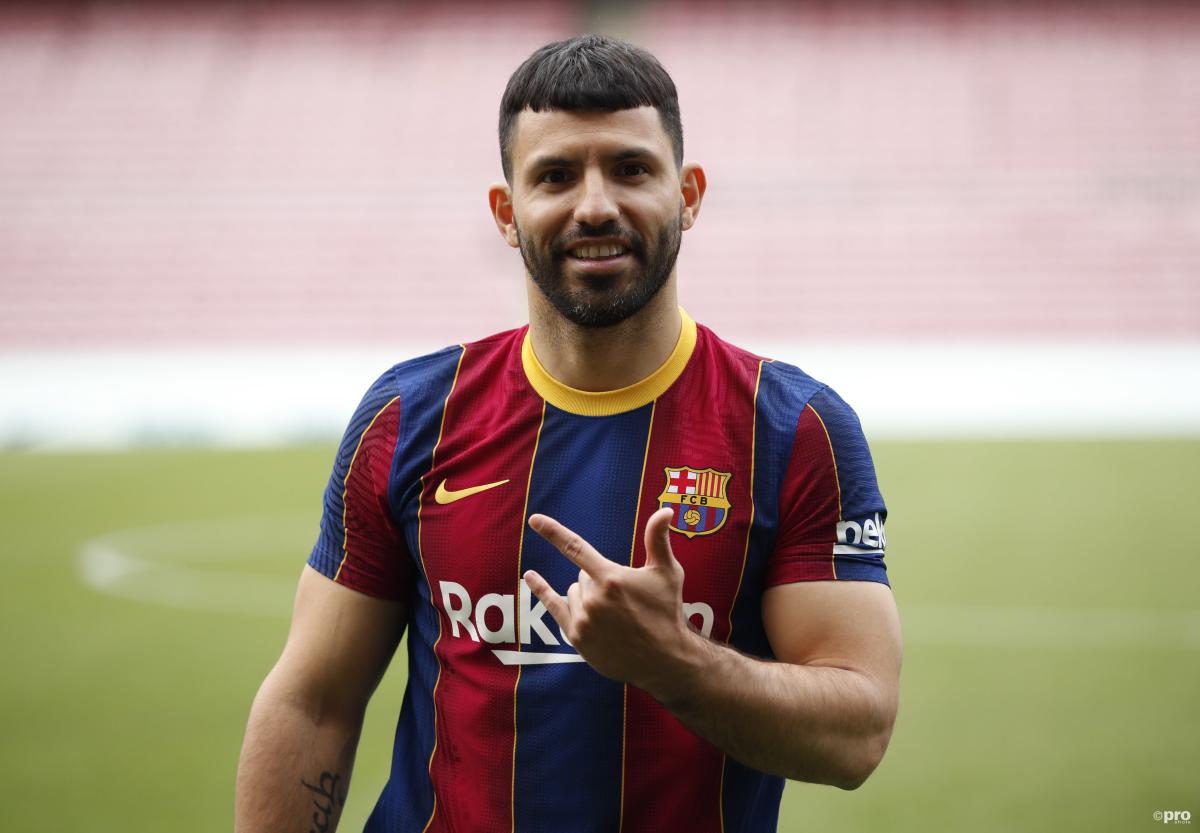 Contrary to other reports, Sergio Aguero is happy in Spain, and wants to stay at Barcelona despite Lionel Messi's exit.
In the fall-out to the news that Messi wouldn't be renewing his Barcelona contract, many sources suggested that Aguero wanted to leave the club as he was promised to line up alongside his good friend Messi.
However, Spanish outlet Marca have reported that these rumours aren't true, and that Aguero is still 'determined to play at the Camp Nou' even though Messi won't be there.
It was initially assumed that Aguero had only joined Barcelona to play with Messi at club level for the first time, and upon signing for the Blaugrana, the former Manchester City striker even said: "Let's hope we play together. He's a pleasure to play with and it gives me pride to do so. I know him a lot and I think he'll stay."
That opportunity has since been taken away, although speculation that Aguero will now leave is reportedly false.
Will Aguero even be able to play for Barcelona?
Despite Marca reporting that Aguero is happy in Catalunya, there is still a chance that he won't be able to play for the club.
While Barcelona won't have Messi's wages on their books anymore, they still haven't yet been able to register Aguero, Memphis Depay, Emerson Royal or Eric Garcia to play in La Liga next year.
That is because of their well-documented financial struggles and La Liga's salary limit. The club believe they can solve the issue and their new signings will be able to play, but at the moment, it's up in the air.
Even if he wants to play for Barcelona, Aguero might be denied the chance to.
Will Aguero be first-choice?
The departure of Messi does make Ronald Koeman's job a little easier, but he still has a wealth of attacking talent at his disposal.
Aguero and Depay join the likes of Antoine Griezmann, Ousmane Dembele, Ansu Fati, and Philippe Coutinho as options for Koeman.
With Fati so important when he's fit, he'll likely start on the left when he returns to full fitness, while Depay and Griezmann will be the other starters.
Having accumulated just 722 minutes in all competitions for Man City last season, it remains to be seen how much of an impact he can have on this Barcelona side.