Aguero's father hits out at Guardiola over Man City exit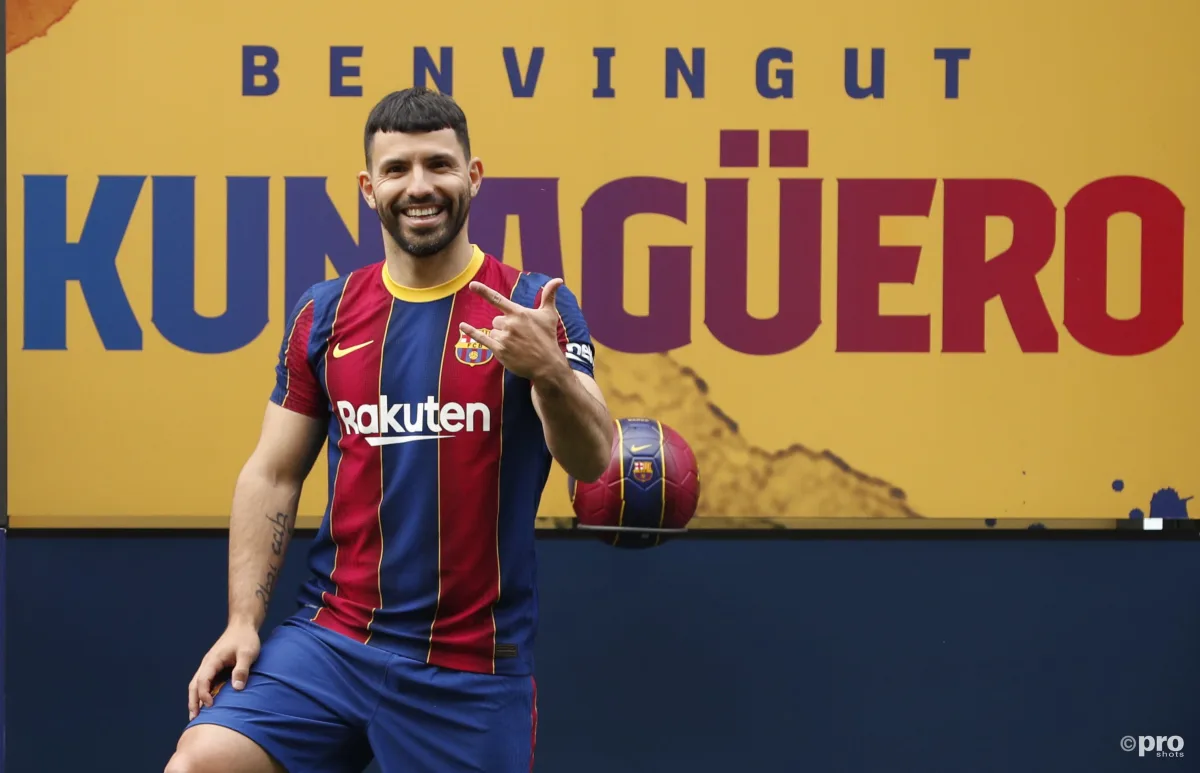 Sergio Aguero's father has criticised Pep Guardiola's attitude to his son's departure from Manchester City.
Aguero junior left the Etihad Stadium for Barcelona as his contract at Man City expired, having struggled for game time this season.
READ MORE: Aguero turned down bumper Juventus contract to play with Messi at Barcelona
Injury and illness hampered 'Kun', but he still mustered only 21 appearances in all competitions, which led to six goals and a single assist.
Guardiola was seen in tears as he was interviewed following Aguero's last game, but the player's father, Leonel Del Castillo, has criticised the former Barcelona and Bayern Munich boss, claiming that he was being fake.
"I don't believe Guardiola's tears," he told Radio La Red. "For me, he never wanted Kun. He always wants to be the main man of his teams and not the players.
"He says Aguero is irreplaceable and he does not have him in the squad.
"Sergio was waiting until the last minute to renew with Man City but it could not be. They didn't want him."
What did Guardiola say about Aguero?
Pep Guardiola was effusive with praise over Sergio Aguero following the striker's last Premier League match.
"We love him so much - he is a special person for all of us. We can not replace him," Guardiola told Sky Sports.
🇦🇷 Leo Messi & @aguerosergiokun will play Chile tonight 🍿
🎨 @TipTibba pic.twitter.com/aM8WuxpVw1

— FC Barcelona (@FCBarcelona) June 3, 2021
Arsenal and Chelsea interested
Del Castillo added that Aguero was a transfer target for Chelsea and Arsenal.
"He is happy right now after signing for Barcelona. I see him happy," he confirmed.
"Aguero didn't know what was going to happen with his future. There were several clubs interested in signing him. Arsenal were interested in him and Chelsea to the last minute.
"If he didn't stay in England, it was going to be Italy or Spain.
"He's been friends with Lionel Messi since they were 15 and they've always talked. It looks like Messi is going to stay at Barcelona so they're going to play together."
Since leaving Man City, Aguero has signed a two-year deal with Barcelona.