59 games missed and counting - Hazard opens up on impact of serious injuries at Real Madrid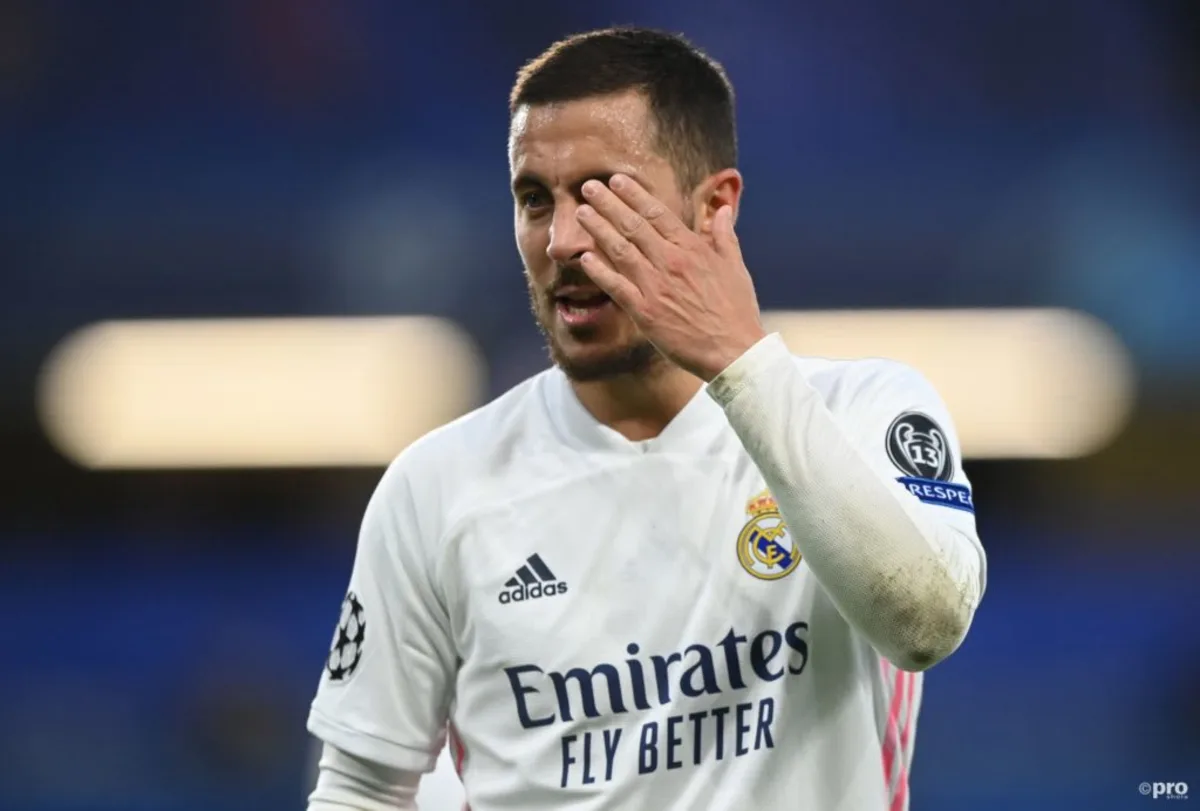 Real Madrid forward Eden Hazard has admitted that injuries mean he'll never again be the player he was 10 years ago but still has plenty to offer.
The Belgian international has had a horrendous run of injuries since making a £103 million move from Chelsea to Madrid in the summer of 2019.
In the past two seasons alone the forward has missed no less than 59 games for the Spanish club through injury and as such Hazard has struggled to live up to the remarkable fee paid for him just two years ago.
However, now fit and playing for the Belgium national team at Euro 2020, Hazard still believes he has plenty to offer when fully fit.
Even if three serious ankle injuries have perhaps put a limit on just how good he can be.
"I never doubted my qualities, but whether I would be 100% fit for the European Championship was going to be a question," said the former Chelsea star in a press conference on Monday.
"I broke my ankle three times, it will never be the same as 10 years ago.
"But I know that when I am in shape, that I can prove myself on the field and that's what I'm working on now."
Could Hazard leave Madrid this season?
Few would argue that Hazard's move to Madrid has been an unmitigated disaster but the question remains over what to do with the expensive but entirely ineffective player next season.
With a contract until 2024, the only way Madrid could move Hazard on is if they found a suitable buyer for the player but even that would likely require the Spanish giants to continue paying a large proportion of the player's wages.
A more suitable option may be to try and keep Hazard fit and task new manager Carlo Ancelotti with getting the best out of the Belgium international next season.
However it remains to be seen whether Hazard will be able to put his injury troubles behind him and finally make the most of his move to Madrid.