Could Hazard really leave Real Madrid? The Belgian comments on his future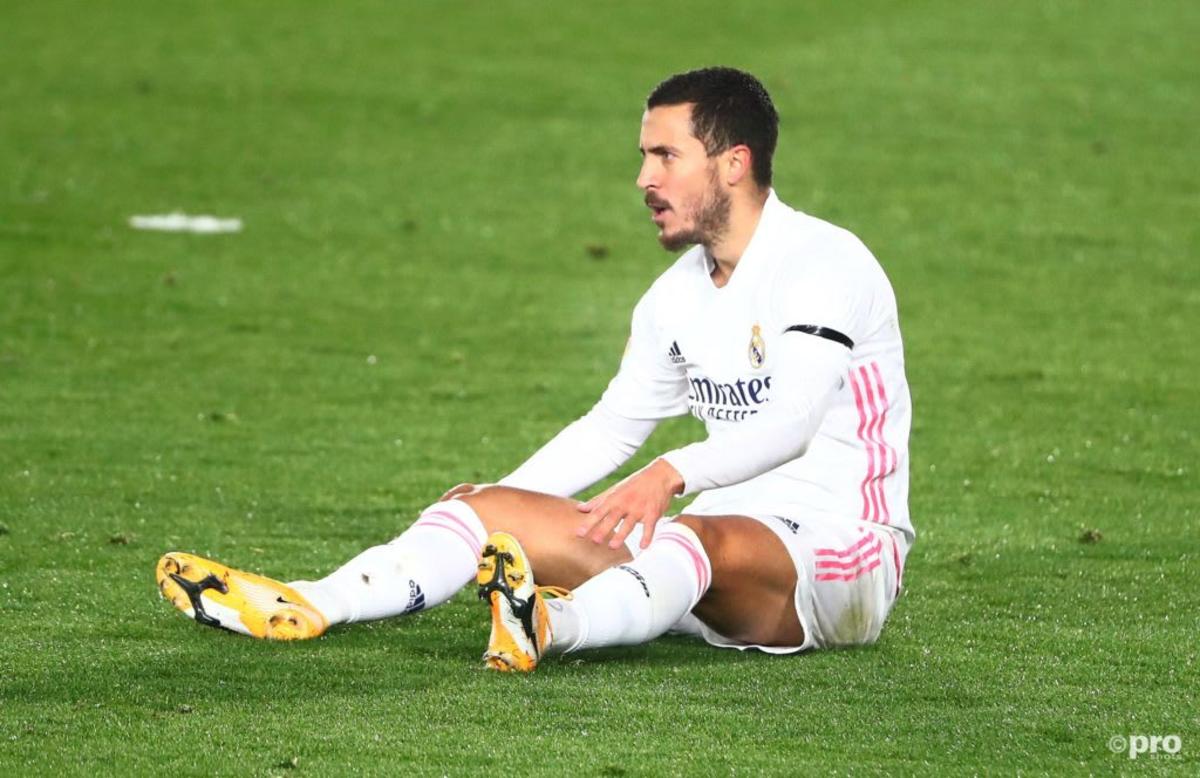 Eden Hazard insists the thought of Real Madrid has not crossed his mind despite his troubles since moving to the Spanish capital.
In the summer of 2019, Hazard joined Los Blancos from Chelsea in a deal that could eventually be worth up to €146.1 million.
READ MORE: Hazard makes grovelling apology for Chelsea laughing storm
Unfortunately for the Belgian, a series of injuries and a lack of form when he has actually played has left his future uncertain despite the huge fee he cost a couple of years ago.
Hazard reached his lowest ebb for the club when he was slaughtered by the Spanish press for laughing and joking with Chelsea stars after Real Madrid had just been eliminated from the Champions League at the semi-final stage.
The incident led to many suggestions that Madrid could actually look to sell him this summer.
In two seasons with Real Madrid, Hazard has started just 21 matches in La Liga, scoring four goals.
But, he ultimately hopes his best days at the club are ahead of him, and has confirmed he's going nowhere.
"It hasn't occurred to me for a second that I'd be better off leaving," Hazard told Het Nieuwsblad.
"I'm not going to leave as a failure, I want to show that I was made for Real Madrid.
"The last two years have been difficult and I've been at Real Madrid without really being at Real Madrid. When I did play, it was tough because of COVID-19. We've played at the training ground without fans, whereas I signed to play at a full [Estadio Santiago] Bernabeu.
"I hope that the work on the stadium can finish quickly so that the stands can be filled again. I need it like that."
It hasn't occurred to me for a second that I'd be better off leaving
- Hazard on Real Madrid future
Ronaldo comparisons
Even though it was a year later, Hazard was ultimately brought to the club as a 'Galactico' replacement for Cristiano Ronaldo, who enjoyed massive success in his time at Real Madrid.
Hazard believes it is wrong for him to be compared to the Portuguese, however, as they are such different players.
"That's another thing, I'm not Cristiano Ronaldo," he added.
"Ronaldo scores 60 or 70 goals in a year, I score that many in seven or eight years.
"We're different. I'll never jump as high as him to win a header, but I didn't come here with the idea of being the new Ronaldo. I just have to be Eden Hazard."