Luis Suarez reveals the €100m star he told Barca to sign as an unknown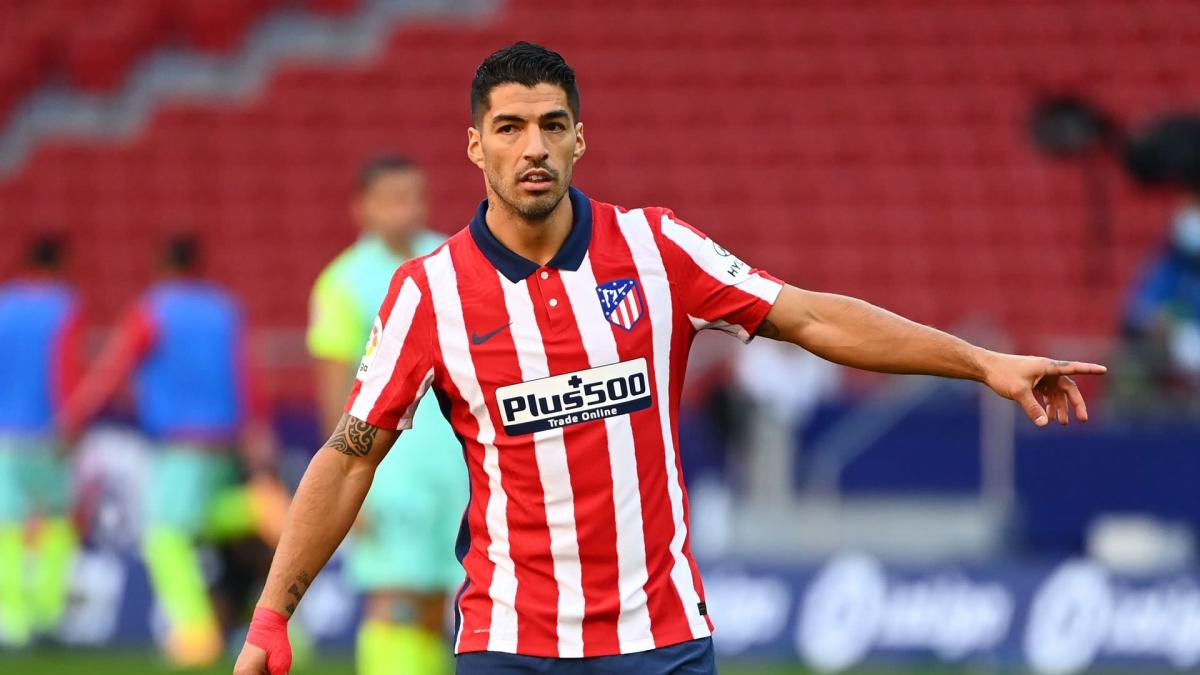 Luis Suarez has revealed that he told Barcelona to sign compatriot Darwin Nunez when the young striker was still at Almeria, only for the club to ignore his recommendation.
One of the biggest stories of the Champions League season so far was Barcelona's 3-0 humbling at the hands of Benfica, with striker Nunez playing a starring role.
The Uruguayan scored two goals on the night as Benfica claimed all three points, and was generally a menace to a dodgy Barcelona defence.
To add slight insult to injury for Barca, the club were actually linked with a summer move for Nunez only for a deal to be made impossible by their current financial situation.
Their pursuit of Nunez came a long time after Suarez actually recommended him, when he would have cost significantly less than the tens of millions Benfica will likely demand for him now.
"When I was at Almeria, I said it at Barcelona. They ask me and I said 'take care of this one (Nunez), he has very interesting things ...', but they answered 'no, he's at Almeria, he's very young.'"
"But instead of paying now 80, 90 or 100 million, they would have paid 15 or 20.
"To have him as a substitute for Luis Suarez, but he is a player who needs to strengthen."
Nunez truly came into his own in the Spanish Segunda Division with Almeria, scoring 16 goals in 30 starts before earning his move to Benfica.
How good is Nunez?
He is not a completely prolific goalscorer yet, but he does contribute plenty up front as highlighted by his numbers from the 2020/21 campaign.
In 29 starts in all competitions for the Portuguese giants he recorded 24 goal contributions via 14 scored himself plus an impressive 10 assists.
He is just as capable of setting up a goal as he is at scoring them, and is very much in the mould of someone like Suarez in that respect.
The comparisons with Suarez have indeed started already, though the fact they are both Uruguayan has something to do with that.
During Benfica's Europa League trip to Lech Poznan last season, he grabbed a fine hat-trick that epitomised his myriad of qualities.
His opening goal was a towering header from a cross – not the sort of chance he would expect at Barcelona – but his second was a sharp turn in the box that saw him beat his defender before finishing coolly. Finally, the third was a poacher's finish from virtually on the line.
He could certainly be described as an all-rounder.
Following that starring performance against Poznan, Benfica head coach Jorge Jesus tipped the club to eventually sell Nunez for MORE than the €126 million they received for Joao Felix when he moved to Atletico Madrid.
"He was Benfica's most expensive purchase, and when there is no pandemic, he will be the most expensive sale. He will be a world-class player. We got it right," said Jesus.
"We must not forget that he is a kid, he is 21 years old, there is a lot about the game that he does not know yet. He will learn with me and Benfica."