Laporta explains why Messi couldn't stay: 'Barca is bigger than any player'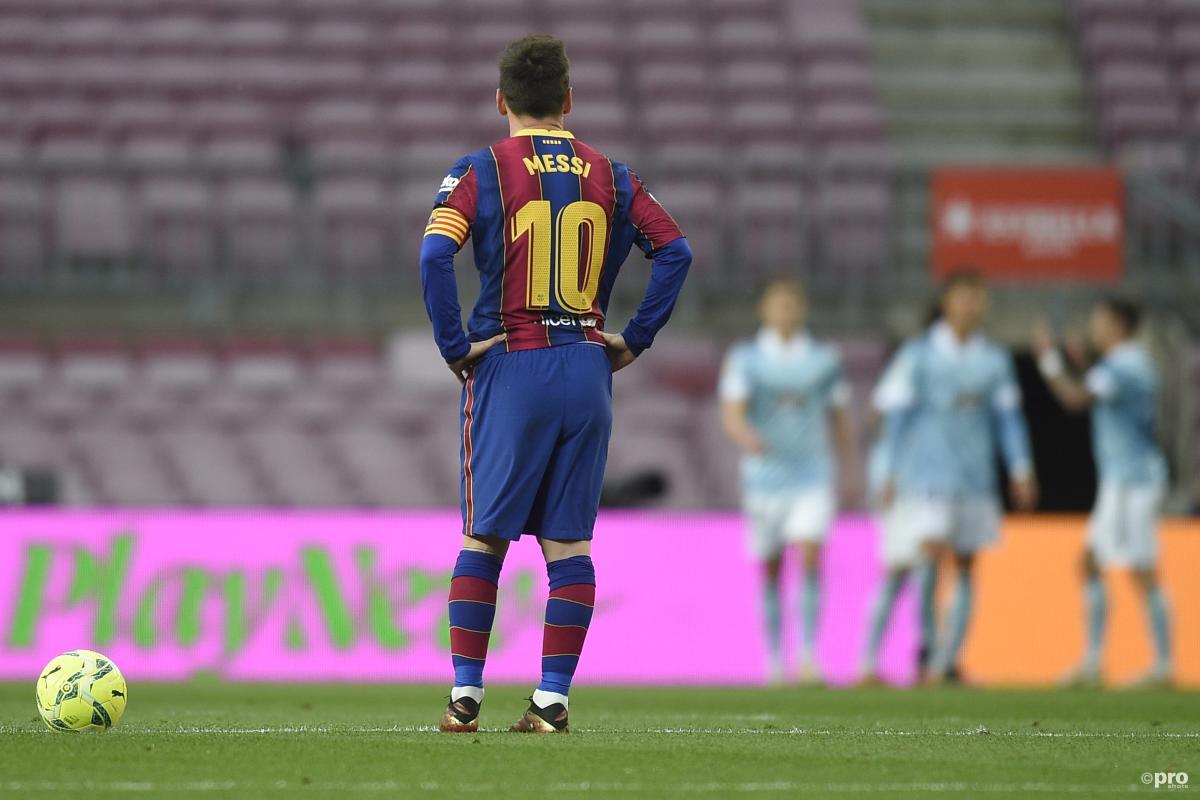 Barcelona president Joan Laporta has provided some insight into the circumstances which led to the departure of legendary player Lionel Messi.
The Argentine has never played for another club in his senior career, but in the summer of 2021 he said an emotional goodbye to Barcelona before signing for Paris Saint-Germain on a free transfer.
Messi didn't want to leave Camp Nou, but was forced to after the club confirmed that they could no longer afford to pay his wages - even if the player had already agreed a 50% wage cut to stay.
Barcelona's debt levels mean that they have been forced to cut costs significantly, while they have also been ordered by La Liga to reduce their wage bill to meet new regulations.
No club in Spain is now allowed to spend more than 70% of its annual turnover on player wages.
In 2020/21, Barcelona wee running at 110%.
Laporta insists that the interests of the club had to come first and that is why Messi was allowed to leave.
"We did not have ]Financial] fair play," he said in an interview with RAC1.
"At that time there was no possibility of having the necessary margin. We first had results of the audit and that investment could put us at risk
"And Barça is above any player. At that time there was no margin and when they proposed an operation to preserve Leo, that of CVC in the League, but it was not viable "
CVC refers to La Liga's new partnership with a private investment firm who has now bought a stake in the league, with clubs now receiving funds for infrastructure improvements.
Laporta: I hoped Messi would play for free
Laporta goes on to admit that he wishes Messi offered to play for free so that he could have stayed at Barcelona, but insists the club would never have accepted such an offer out of respect for the talents of the iconic Argentine.
"With Messi I do not get angry because I appreciate him," the Barcelona president explained.
This is equal parts hilarious and insane. What is going on pic.twitter.com/joWCXr0en8

— Adam Boultwood (@adamboultwood) October 8, 2021
"But, when we see that it cannot be there is a certain disappointment on both sides. I know he had a huge desire to stay, but a lot of pressure because of the offer he had.
"Everything indicates that he already had the offer from PSG. Everyone knew that he had a very powerful offer. We knew that from Messi they had a very good offer.
"At no time do I think of going backwards. I think I'm doing the best for Barca. Nobody can put the institution at risk
"I did hope that at the last minute Messi said he would play for free. I would have liked that and he would have convinced me. I understand that the League would have accepted it.
"But, we cannot ask a player of his level."
Barcelona are currently around €1.3 billion in debt and recently announced losses of €481m for the past year.