Haaland hints at when the right time will be for Dortmund departure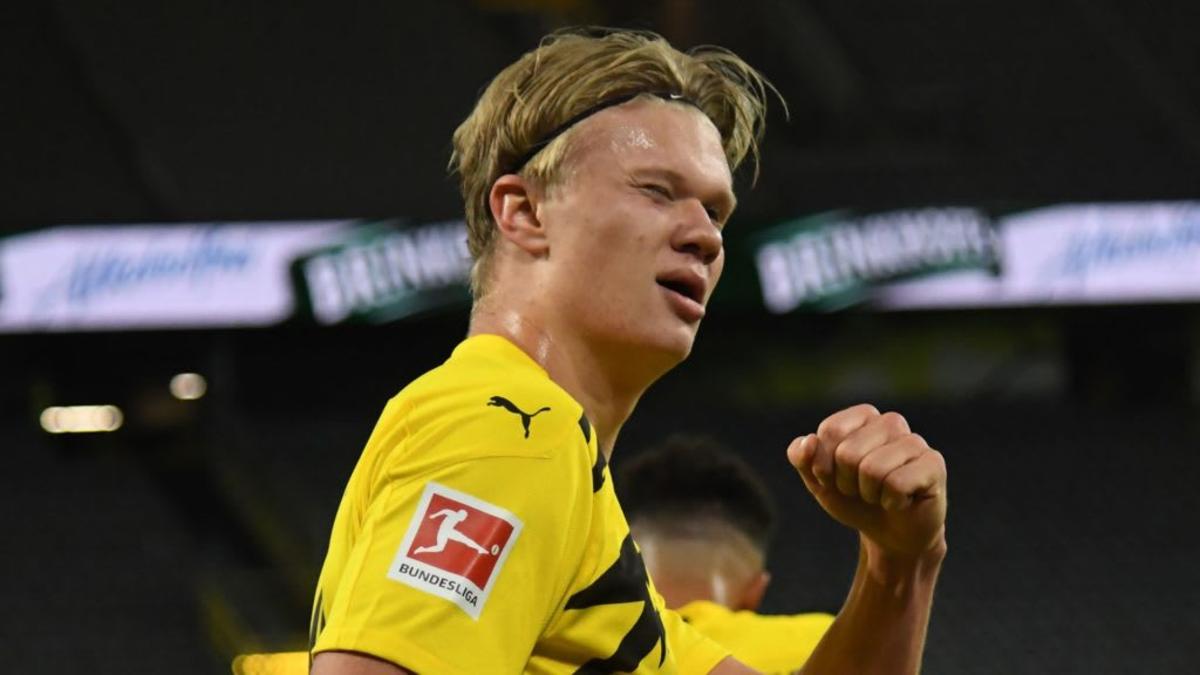 Borussia Dortmund striker Erling Haaland has given a hint as to when he will eventually move on from the Bundesliga side.
The Norwegian striker has taken European football by storm since he made the move to Germany in January 2020, having bagged no less than 57 goals and 15 assists in just 59 games for the club.
Indeed, in that time Haaland has been linked with moves to Real Madrid, Barcelona, Manchester City, Chelsea, Juventus and Manchester United.
Whether or not any of those clubs can afford to entice Haaland away from Dortmund this summer remains to be seen, but the striker has suggested that he'll leave the Bundesliga side once he begins to feel too comfortable at the club.
Recently most read
"I have been taking a couple of steps over the past few years and I think they have been good steps for me, personally, to get out of my comfort zone and to develop even more," Haaland said in an interview with the Daily Telegraph.
"I want to challenge myself in everything that I do. It's something I think about. It's also for everyone to always do this.
"People can sometimes be too comfortable staying in their 'zone' so I think it's important to get out of that."
Could Haaland leave Dortmund this summer?
While every major club in Europe has been linked with Haaland this summer, it seems unlikely that all of them could afford the Bundesliga striker in the coming months.
Among the aforementioned group, only Chelsea and Manchester City seem to have the resources to match Dortmund's high bar for Haaland's signature - which is believed to be more than €130 million.
However, Dortmund's hierarchy have consistently stated that the striker simply isn't for sale in 2021 and have every intention of keeping him at the club next season.
All that remains to be seen is whether a bigger club can entice Haaland away this summer, if he feels as though he has already achieved all he can at Dortmund.