Gnabry: 'Misunderstood' Alaba is leaving Bayern for the right reasons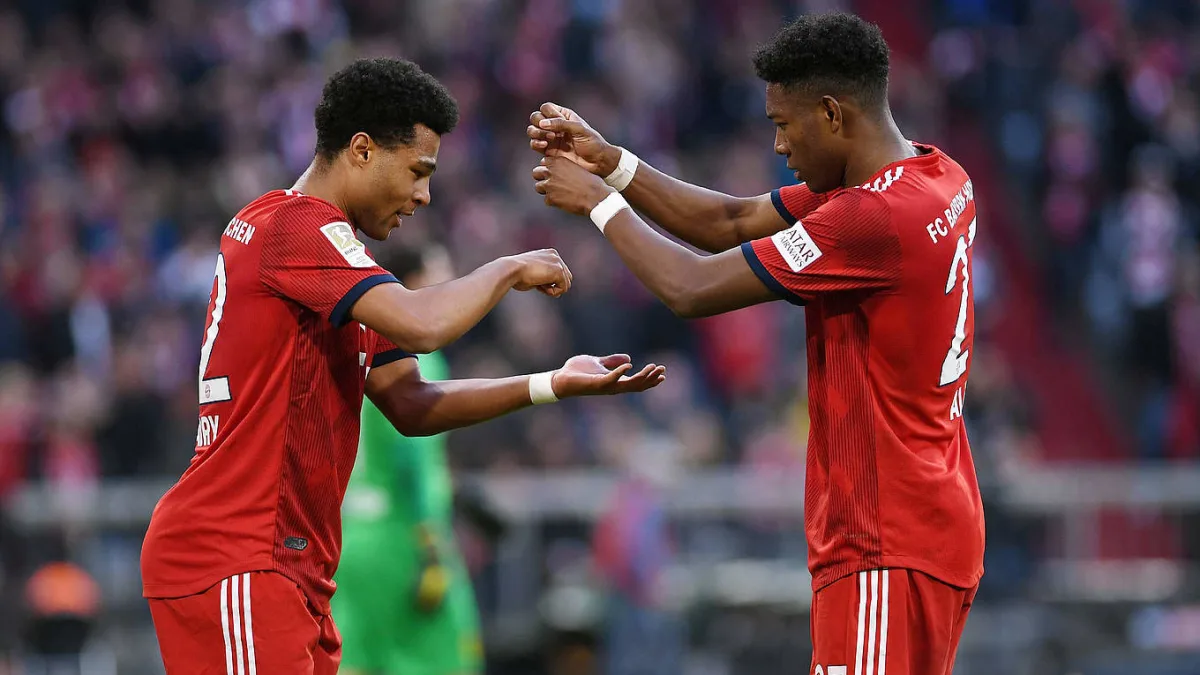 Bayern Munich forward Serge Gnabry has defended David Alaba's decision to leave the German champions and believes the player's intentions are simply "misunderstood".
Alaba will leave the Munich side this summer when his current contract comes to an end.
Not only will that draw a line under a 13-year spell at the club but will likely see the Austrian international join one of Bayern's rivals in the Champions League. 
READ MORE: 'I will kick your ass' – Muller sends Alaba hilarious farewell video as he departs Bayern
While the defender has been linked with a move to Premier League sides Manchester United, Chelsea and Manchester City, it's understood that he will move to Barcelona or Real Madrid this summer.
As such, some fans have suggested that the former youth academy graduate is merely chasing a higher salary but Gnabry believes that's a misconception about his team mate.
"I think we footballers are often misunderstood," said the former Arsenal player in an interview with Spox.
"In public, nobody knows exactly what is going on behind the scenes, what has been talked about, what is the ultimate motivation for saying goodbye."
He added: "As an outsider you are in a different position and judged by what you hear and read, but that does not mean that you are automatically right."
Gnabry: I'm not happy with how this season has gone at Bayern
While Alaba is set to depart the club this summer, Gnabry still has a contract at Bayern until 2023 and is determined to improve upon a league campaign that only saw him pick up nine goals and four assists in 26 games.
"I am not satisfied with myself. I wanted to lift my goal and assist stats," Gnabry told Spox. "Unfortunately, there were too many games in which I missed very good chances. I have to work on that.
"After all our successes last season, I personally would have liked to win more than one title again, because I always want to achieve as much as possible," he added.
"The second-round knockout in the German cup against Kiel was particularly annoying, that simply shouldn't have happened to us, but the even bigger disappointment was the quarter-final elimination in the Champions League against PSG."