Watzke: Dortmund won't sell Haaland if they fail to reach Champions League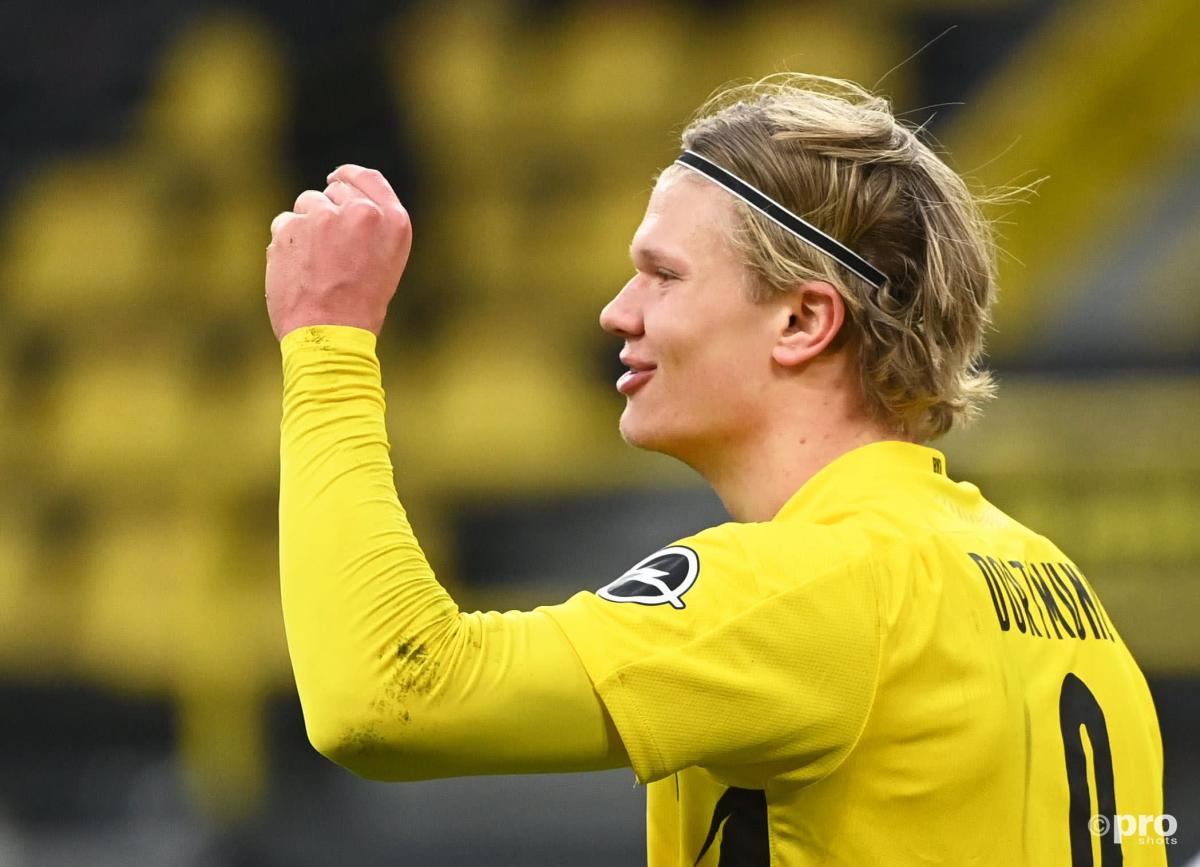 Borussia Dortmund CEO Hans-Joachim Watzke has confirmed that the club will be under no pressure to sell key players if they fail to qualify for next season's Champions League.
Edin Terzic's side were dealt a bitter blow in their hopes of finishing in the top four of the Bundesliga on Saturday, when they lost 2-1 to Eintracht Frankfurt.
The result now means that Dortmund sit seven points off Frankfurt in fourth place, with just seven games left of the league campaign. 
READ MORE: Arsenal could be forced to sell Bukayo Saka due to pandemic losses
However, despite reports to the contrary, Watzke was quick to dismiss any suggestions that a lack of revenue from the Champions League next season would force the club to sell key players like Erling Haaland or Jadon Sancho.
In an interview with DAZN, the CEO stated: "Based on our existing credit lines, we can say: No matter what happens this and the next season, we don't have to apply for a loan, make emergency sales or layoffs."
"We don't have a parallel plan," said the 61-year-old in reference to whether Haaland would be sold in the summer, following interest from Barcelona, Real Madrid and Manchester City.
"We also want him to stay with us, to score goals for BVB next year with conviction. There is no alternative plan."
Could Dortmund sell Haaland and Sancho this summer?
While Watzke was pretty firm in his suggestion that the club would be unwilling to sell Haaland this summer, the Dortmund boss was far more open about the prospect of Sancho departing the club.
"Jadon Sancho has been with us significantly longer than Erling Haaland," said Watzke in an interview with DAZN.
"We will also have to speak to Jadon. Should an extraordinary offer come up, we will discuss it with the player and the agent, as always."
However, while Watzke was happy to admit that a significant offer could force Dortmund into selling Sancho, the CEO doesn't expect such a fee to be forthcoming following the financial restraints placed on all clubs from the current pandemic.
"Especially with the really big clubs you can see what kind of wounds Corona has inflicted – and they are not small ones that heal within two weeks."