Liverpool could turn their attention to Man Utd target Jadon Sancho this summer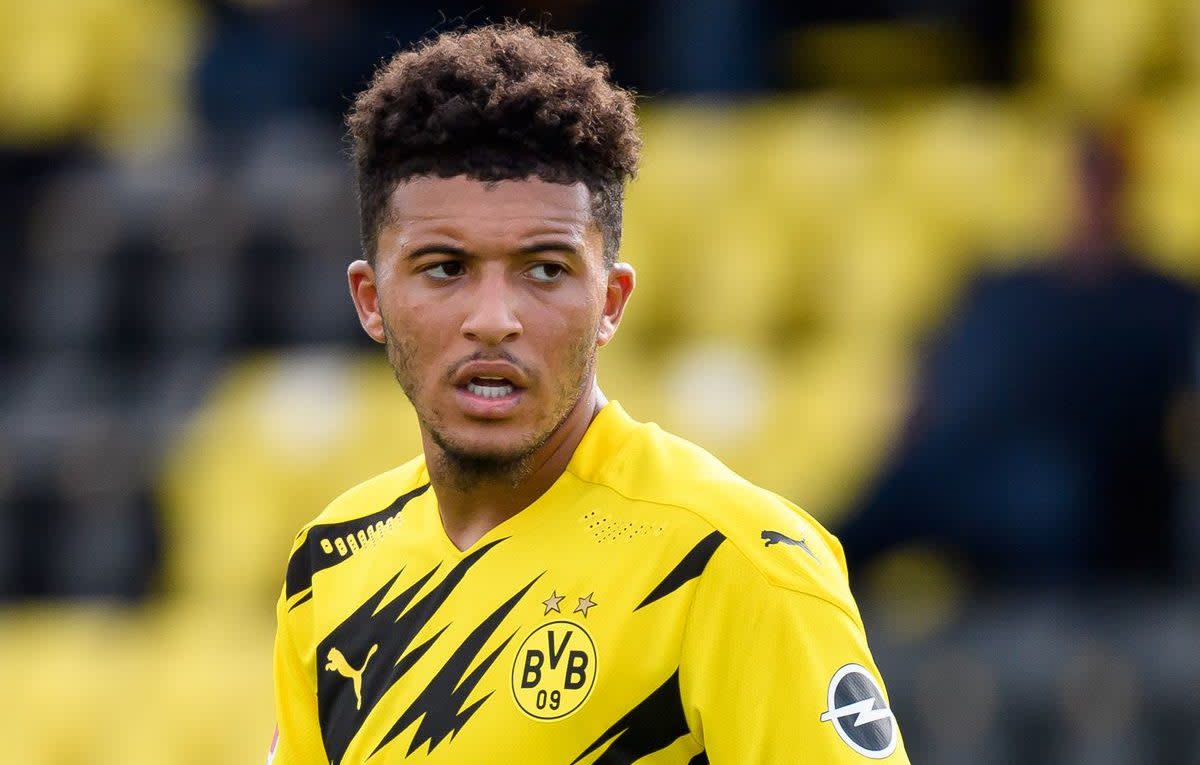 Liverpool have spent most of this season worrying about their options in defence but this coming summer transfer window may force the Premier League side to reconsider who is creating and scoring their goals next season.
Although he has a contract with the Anfield side until 2023, Liverpool fans will still be nervously waiting to see what happens with Mohamed Salah and whether the player long linked with moves to Real Madrid or Barcelona does eventually push for a departure from English football.
However, according to reports in Germany, Jurgen Klopp and his backroom staff may already have a contingency plan in place for such a scenario.
According to BILD, if Liverpool are forced into selling Salah this summer the club will then turn their attention towards Borussia Dortmund forward and long-term Manchester United transfer target Jadon Sancho.
Klopp is apparently well aware of the match-winning performances the young English forward routinely offers his former club and believes Sancho would be an ideal replacement.
However, how likely is it that Liverpool would be able to entice the former Manchester City academy player to Anfield next season? 
Could Sancho join Liverpool next season?
When it comes to either Sancho or Erling Haaland, Borussia Dortmund have kept to a pretty straightforward public message: neither star is for sale.
However, while this may be the case for Haaland, there is reason to believe that the club may be tempted to sell Sancho for the right price.
With a contract until 2023, it's unlikely that Dortmund would be able to get a higher value for the England international than they would this summer unless the player extended his current deal. 
READ MORE: Bruno Fernandes reveals desire to one day manage Man Utd
However, having joined the club in 2017, it seems far more likely that Sancho and the club will consider his time at the Bundesliga club as coming to an end rather than being extended into the future.
The only question that remains is whether Liverpool would be willing to offer the six-figure sum that Dortmund want for Sancho. However, if the Anfield club can get a good price for Salah that may not be as unrealistic as previously thought.