Kroenke has no intention of selling Arsenal after Super League debacle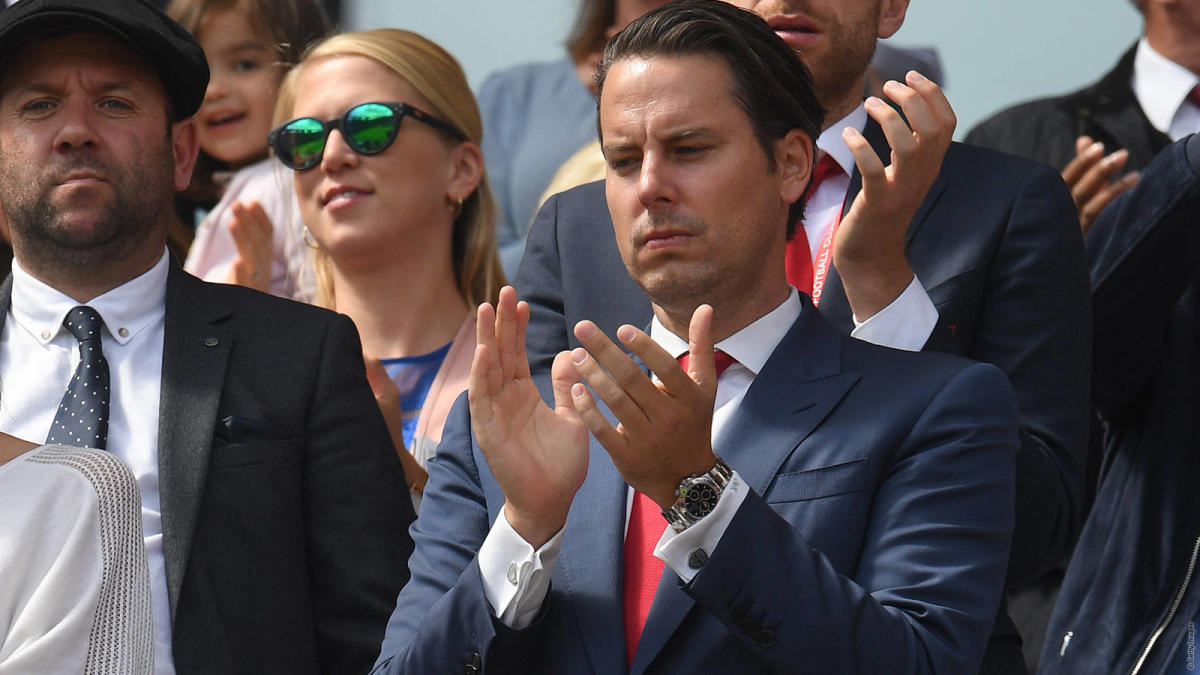 Arsenal owner Josh Kroenke has confirmed that KSE will not sell the club after playing a significant role in the failed bid to launch a European Super League.
Kroenke, along with 11 other owners or chairman of clubs in England, Spain and Italy attempted to create a competition to rival the UEFA Champions League.
However, following an unprecedented outcry from fans, federations and world leaders, the project was cancelled just two days later.
Arsenal, along with the other five clubs pulled out of the competition on Tuesday night and even put out a statement to try and explain their reasoning.
READ MORE: How the Bundesliga stood in opposition to the Super League and won
With that doing very little to appease the club's support, Kroenke was joined by Arsenal chief executive Vinai Venkatesham and technical director Edu in a fan forum on Thursday afternoon.
Along with being asked to explain the club's reasons for joining up to the Super League project, Kroenke was asked if his company would sell their ownership of the club, to which he said: "No intention to sell."
He added: "We believe we are fit to go forward with Arsenal, we were put in a difficult situation by sources outside the club.
"I want to get back to London, I want to do this. I am aware we never had trust, we need to build a bridge, we will."
Why did Arsenal join the Super League?
With the team struggling to qualify for the Premier League top four most seasons, fans and critics of the club were both struggling to understand why Arsenal felt as though they belonged in a league with some of the best teams in the world.
Yet, when asked to explain why they did go along with it, Kroenke used an excuse that other club owners within the 12 have already turned to this week by suggesting that he simply didn't want to see the club left behind.
'We asked ourselves, what is worse: the Super League or the Super League without Arsenal? Also asked ourselves what do the fans want?" said Kroenke.
"The global fan wants Arsenal v Barcelona as often as possible. English fans want to see more big matches, but you still want your cold nights in Stoke. We got it wrong."