Haaland's failed €500m audition – How the Dortmund striker struggled against Man City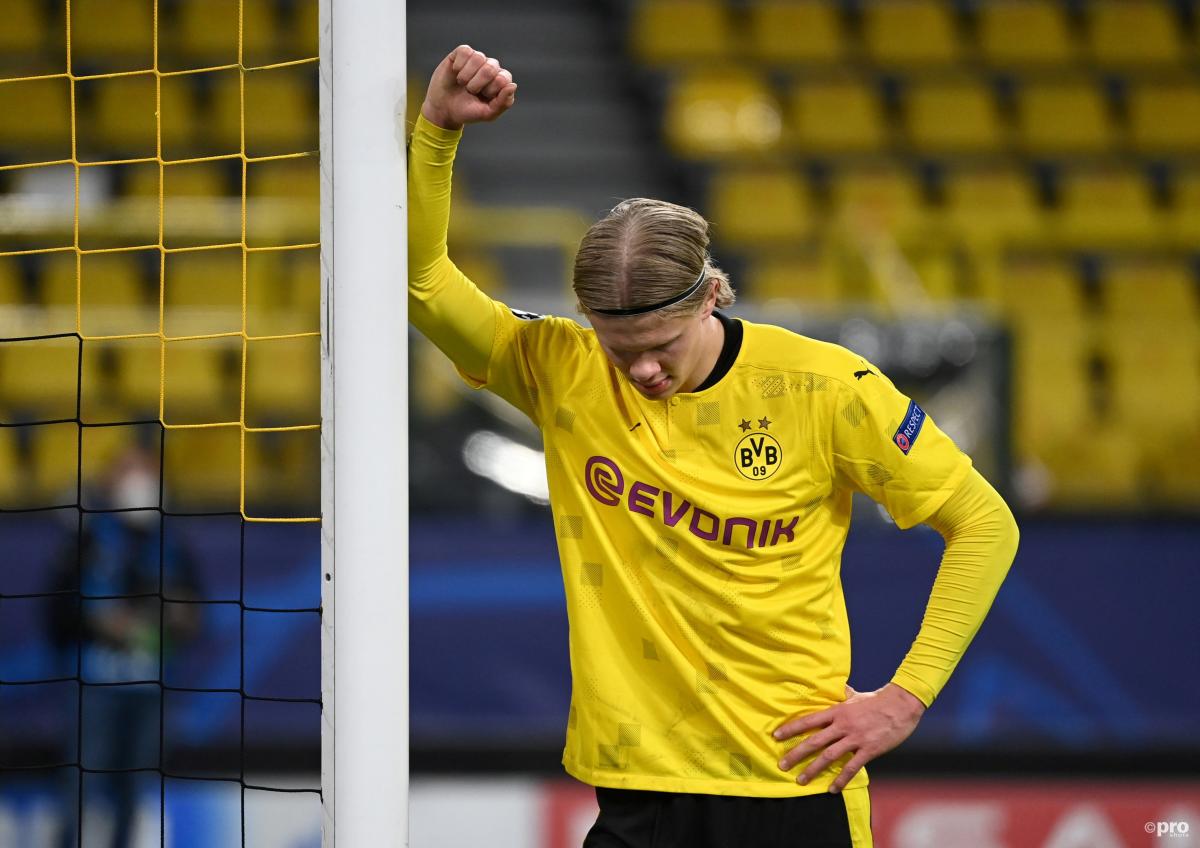 Over the course of two Champions League quarter-final ties against Manchester City, Borussia Dortmund gave a pretty good account of themselves.
Unlike the error-prone side that offer up gaffs and embarrassing results on a weekly basis in the Bundesliga this season, Edin Terzic's side matched Pep Guardiola's star-studded team for the most part before, eventually, succumbing to a much better team.
Mats Hummels was determined in defence, Jude Bellingham was inspiring in midfield and Marco Reus looked like a real club captain in attack. But there was one player that was a bit of a let down over the course of both games and that just so happened to be the one that everyone had shown up to watch: Erling Haaland.
How Haaland struggled to show his worth against Man City
For much of this season, Dortmund have been a team that tends to take the front foot when they walk on to a football pitch. With a few, notable exceptions, Germany's second biggest club usually intends to win most of the games they take part in.
However, against City, the Bundesliga outfit were more than happy to let their English counterparts take the initiative. Which meant Terzic's side sat deep, frustrated their opponents and then looked to break on the counter attack. This worked for most of Dortmund's side, but it didn't suit Haaland at all.
READ MORE: Man City and Juventus target Locatelli 'ready for a top club'
In now way is the Norwegian striker a water carrier or forward that will happily chase down opposing defenders for 90 minutes and while 10 of Dortmund's players chased shadows and closed down opposing players, Haaland spent much of both games aimlessly wandering around on the half-way line.
Over the course of both matches Haaland managed just three touches of the ball in the Man City box, two shots, one shot on target and – most importantly – zero goals. And while fans will point to his assist in the first leg and a pass that led to another in the second, Haaland undoubtedly struggled to show how accomplished he is at putting the ball in the back of the net.
Would the striker really cost Man City €500 million?
While it remains to be seen how much Haaland will cost once he eventually leaves Dortmund, reports in Spain have already begun to run the numbers to try and find a total figure to value the striker's worth to his next club.
Earlier this month Catalan journalist Gerard Romero of RAC1 broke down the costs after details emerged from a meeting between Haaland's agent, Mino Raiola, and Barcelona.
Apparently, Raiola requested €20 million in commissions for himself and another €20m for the Dortmund striker's father. The super agent also demanded a five-year contract worth €30m each season, which means Haaland would take home €150m over the course of his deal.
Depending on the country, Haaland's next club may have to pay twice that amount to ensure national tax laws don't eat into the player's take-home salary. Which could bump the annual salary up to €60m.
As such, a club like Man City may have to put away €340m to pay for Haaland before they've even offered a transfer fee – which is believed to be around €150m if the player is to be signed this summer.