Haaland's Dortmund future in greater doubt after Eintracht Frankfurt defeat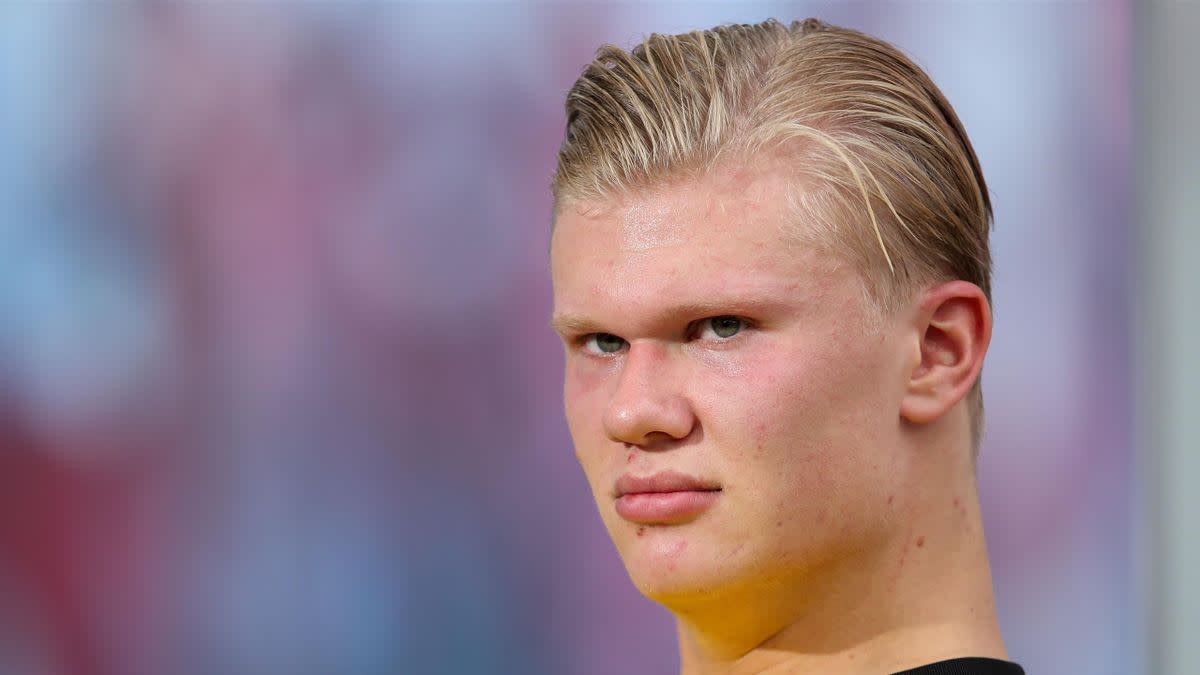 Borussia Dortmund sporting director Michael Zorc may have felt the unenviable sensation of a cold bead of sweat running down his back at full-time after watching his side lose to Eintracht Frankfurt in the Bundesliga. 
Cameras at the Westfalenstadion caught Zorc's reaction when Frankfurt striker Andre Silva headed home a late winner for the visitors just three minutes before full-time. He knew how much trouble that goal may cost his club in the summer.
READ MORE: Shkodran Mustafi dropped from Schalke squad for 'sporting reasons'
Prior to the match Frankfurt were sitting in fourth place in the Bundesliga, four points above Dortmund. The result now means that Edin Terzic's side sit seven points off the remaining qualifying spot for next season's Champions League. 
Which, subsequently could lead to all sorts of consequences for the German club in the summer transfer window. Perhaps most pertinent will revolve around the future of Erling Haaland.
Do Dortmund need the Champions League to keep Haaland?
On the face of it, Dortmund are currently using every opportunity to suggest that the club will do just fine without Champions League money next season and will face absolutely no pressure to sell their star players like Haaland or Jadon Sancho.
Most recently, club president Reinhard Raubal used a press statement issued to announce new contracts to the club's board to, again, suggest that the finances will do just fine with or without the bright lights of Europe's biggest competition.
"Even against the backdrop of the ongoing pandemic situation, no one has to worry about Borussia Dortmund's existence," said Raubal. "The next two seasons are already completely financed, regardless of whether the UEFA Champions League is reached."
Indeed, Raubal would certainly know more than most and should undoubtedly be taken at face value. However, Champions League payments aren't the only reason why Haaland may wish to leave next season.
Without entry into the continental competition, Dortmund's ability to entice players to the club is extremely diminished. Regardless of how much players deposit into their bank account each month, the Champions League is the major pull for any ambitious player in Europe. It's the main stage that undoubtedly makes world stars of today's players.
And just as Dortmund may struggle to bring new players to the club next season, so too will the club feel a push from certain key players to move on. After all, Haaland clearly has high hopes of being one of the best players in the world.
Perhaps the Norway international will do without the Champions League for a season and help Dortmund get back on their feet in the next league campaign, but at this moment in time it seems highly unlikely. With Real Madrid, Barcelona, Chelsea or Manchester City calling, Haaland may instead decide to simply jump ship.