Who is Silas Wamangituka? The Stuttgart hitman wanted by Everton and Fulham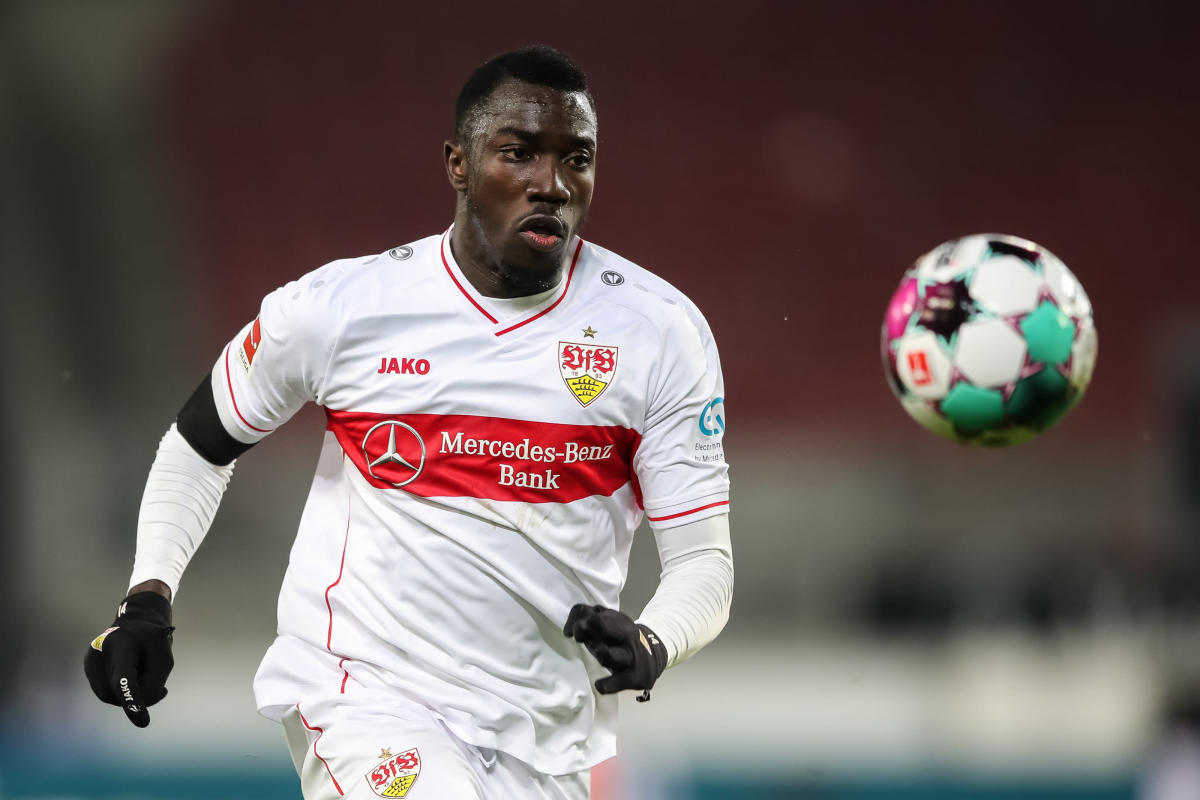 The Bundesliga let out a collective cry of despair when Silas Wamangituka was forced off the pitch in Stuttgart's clash with Bayern Munich on Saturday afternoon.
Although the recently promoted side were well and truly out of the match after conceding three goals to their Bavarian hosts, it seemed as though all hope finally flickered out when the former Paris FC talent walked off the pitch in discomfort. 
Not only was it a shame to see a young player pick up a potentially nasty knee injury, but Wamangituka is also a special talent that has taken to the German top-flight like a duck to water. And still has so much potential left to show.
What position does Silas Wamangituka play in?
With remarkable close control and pace to burn, Wamangituka began his career in Paris as a quick No.9 and largely held on to that role when he made the move to Stuttgart in 2019.
However, under the guidance of head coach Pellegrino Matarazzo, the Congolese forward started experimenting with roles on either wing and has since found to be most effective when he can attack more space on either flank.
For example, this current season in the German top flight has seen the 21-year-old talent play exclusively on the left or right flank and from there he has amassed a very impressive 11 goals and five assists in just 25 Bundesliga games.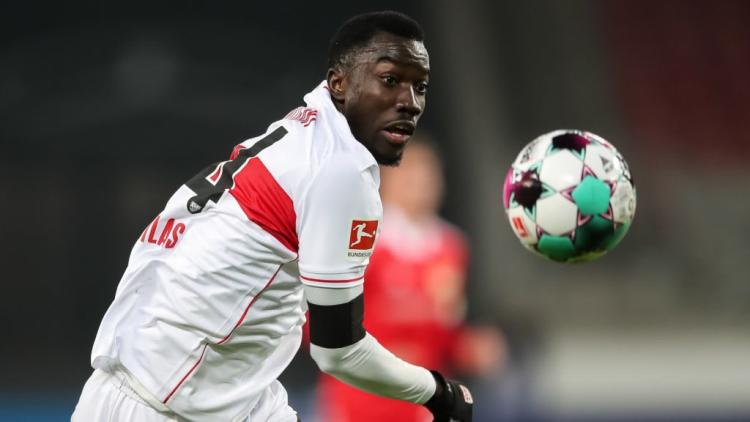 How good is Silas Wamangituka?
With only a few full seasons under his belt, it's hard to get a proper read on how impressive Wamangituka will be in the coming years but the manner in which the young player has taken to the Bundesliga this season undoubtedly suggests he's a genuine talent.
Prior to picking up his serious injury, Wamangituka had bagged an impressive 15 goals or assists in just 25 appearances for the Swabian club this season. Only one other Stuttgart player has managed more in this current league campaign.
Indeed, despite his young age, there's little doubt that Wamangituka is already a vital member of this ambitious Stuttgart team.
"He's an incredible talent," Matarazzo said in an interview with Kicker in October.
"He's fast, always safe on the ball, has improved his first and second touch, he loses the ball less often and has developed his understanding of when to run in behind. He's on a very good path."
Silas Wamangituka's stats for Stuttgart
What clubs are interested in Silas Wamangituka?
Having only just broken onto the scene in the Bundesliga this season, we could forgive the newspapers across Europe for being a little slow in picking up on Wamangituka's talents and duly linking him to the same, old clubs.
Alas, that doesn't mean the Congolese talent hasn't gone entirely unnoticed. According to Eurosport, Premier League clubs Everton and Fulham have both had scouts report back on Wamangituka's exploits in Germany and could test Stuttgart's resolve in the summer transfer window.
What is Silas Wamangituka's Instagram?
Wamangituka's Instagram account has 64 followers as of March, 2021.
Who is Silas Wamangituka's girlfriend?
Wamangituka is not currently dating anyone publicly.