'Haaland isn't the finished product, and needs to be when he leaves Dortmund'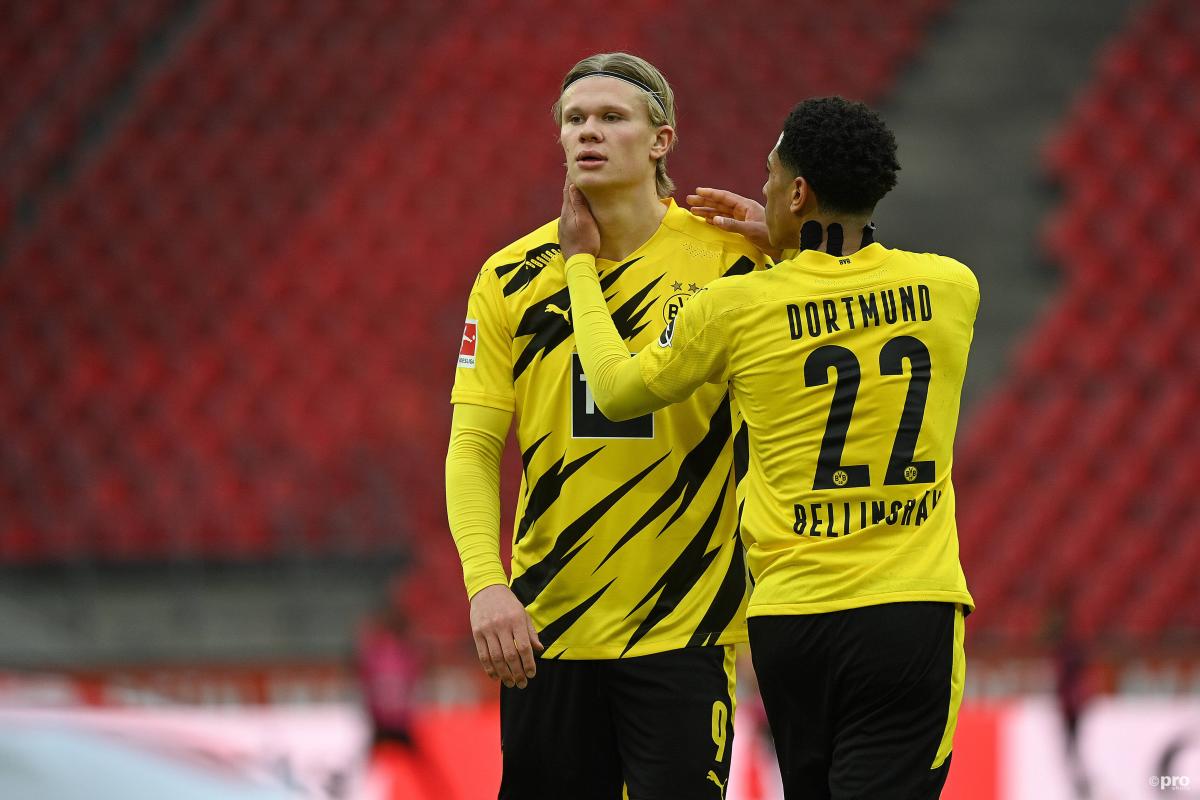 Erling Haaland is not yet the finished product and must continue to develop before he eventually leaves Borussia Dortmund, says club chief Matthias Sammer.
Over the past 18 months Haaland has emerged as one of the most devastating centre-forwards in Europe, initially with RB Salzburg and then with Dortmund after joining the Bundesliga side in January of 2020.
In the 2020/21 campaign he has scored 33 goals and recorded seven assists in just 30 starts, and recently became the fastest player in history to score 20 Champions League goals, surpassing Kylian Mbappe's previous record.
Such performances have only catalysed speculation about what elite club Haaland could move to next, with a variety of options apparently available to the big Norwegian.
Staying at Dortmund is not out of the question, though, and Sammer thinks this might be the best course of action as it would allow the 20-year-old to continue his development.
"I would recommend for Erling to also see the value of Borussia Dortmund," Sammer told Sport Bild.
"The club has given him a lot. From here, he can only go to a handful of clubs."
"When Erling makes the next step, he must be the finished product, perfect. He is very, very good.
"He must improve some details. Robert [Lewandowski] was complete when he left for Bayern [in 2014]. It was clear: He went straight into the starting lineup.
"But as a counter-example Ousmane Dembele maybe left for Barcelona a moment too early. Erling is far in his development, but he is not complete."
Haaland to Bayern?
The clubs apparently in the race to sign Haaland from Dortmund include Manchester United, Manchester City, Real Madrid, Barcelona, and Bayern.
Like with every star player in the Bundesliga not playing for Bayern already, he has naturally been heavily linked with a move to Bavaria, with head coach Hansi Flick not shooting down the possibility when asked about it recently.
FootballTransfers previously detailed how the next step in Haaland's career could indeed see him join Dortmund's rivals just like so many players before him.
Sammer, for one, doesn't think it will happen, however, due to the presence of Robert Lewandowski.
"This won't happen today or tomorrow because Bayern already have Robert Lewandowski," the Dortmund chief insisted.
The 53-year-old went on to explain the differences between the two star forwards.
"Erling has other factors. He is more forceful, Lewandowski is smoother," he said
"Robert is fast on the distance but does not have as much pace as Erling. Robert has more experience in the tight spaces, because of his career path he has the perfect judgement for situations.
"Robert is absolute world class, Erling is on his way there. He has the hunger in him. I have never seen anything comparable in terms of stats and lust for goals at this age."
Haaland cut a frustrated figure at the weekend, as despite his exploits on the pitch, Dortmund fell further away in the race for the top four in the Bundesliga after a 2-2 drawn with Koln.