Bayern Munich transfer target models career on David Beckham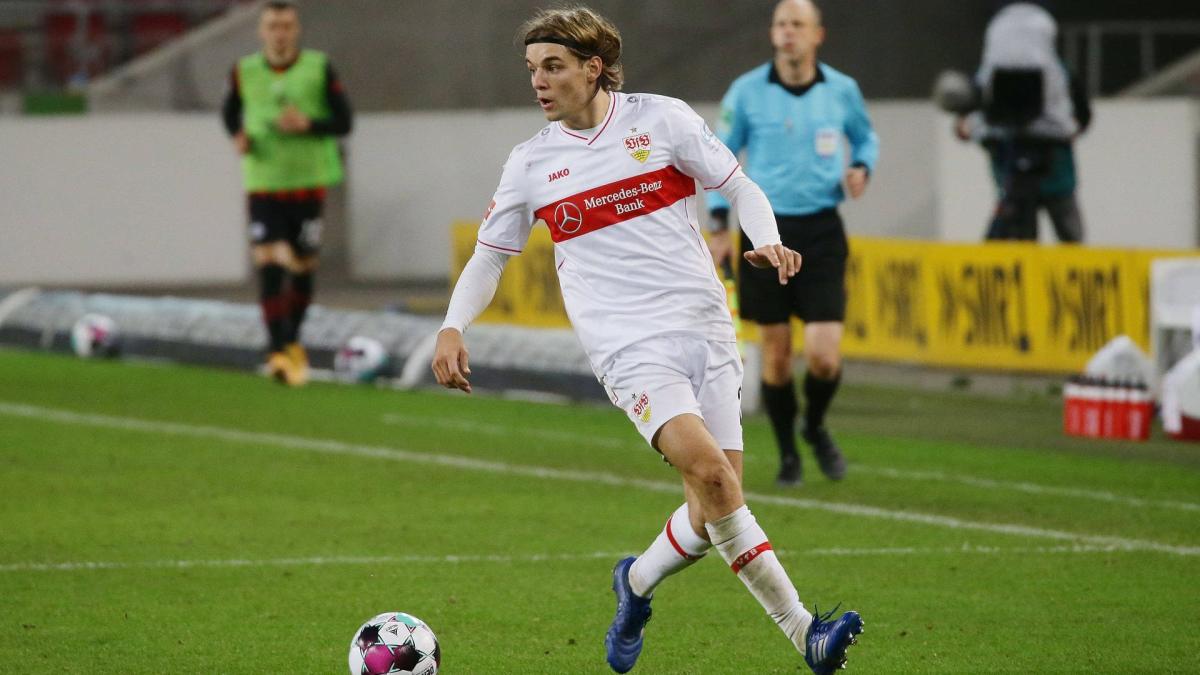 Bayern Munich transfer target Borna Sosa has modelled his playing style on former Real Madrid and Manchester United star David Beckham, according to one of his bosses at Stuttgart.
The left-sided wide player joined Stuttgart from Dinamo Zagreb in 2018 at a very young age but has made his way into the German club's first team over the last few years.
From either left full-back or wing-back, Sosa has been one of Stuttgart's most creative players and has already bagged eight assists in 20 games this season.
As such, the Croatian defender has been attracting interest from a number of big clubs, with Bayern Munich reportedly keeping tabs on the player as a potential replacement for the outgoing David Alaba.
However, rather than draw comparisons to Alaba or other attacking full-backs, Sosa has apparently tried to model himself on Beckham's incredible passing and crossing ability when he was a player.
"Borna himself said that his role model was David Beckham," said Stuttgart sporting director Sven Mislintat to BILD.
"And I think it's the same quality too. Borna crosses from every corner, sometimes chipped, sometimes sharp, sometimes flat, sometimes in the back, sometimes on the first post, sometimes on the second. His left foot is an absolute weapon. "
Could Bayern Munich sign Sosa this summer?
Although Hansi Flick will still have Alphonso Davies and Lucas Hernandez to call upon once Alaba leaves the club this summer, it seems as though Bayern are intent on still adding some depth to the left-back position.
The reason behind that is primarily because Hernandez is now considered more of a central defender, but can move into the full-back role if needed. So that technically means the club may go shopping for a proper back-up to Davies ahead of next season.
Sosa would certainly tick most of Bayern's boxes since he's young, full of potential and has already shown an ability to compete with relative ease in the Bundesliga. However, he may also cost a small fortune to entice away from Stuttgart.
The 23-year-old talent has a contract that is set to run until 2025 and the Bundesliga side have made a habit of omitting handy minimum-fee release clauses from the contracts of their best players. If Bayern want Sosa they'll likely have to pay full price for him this summer.