Sancho: Could Chelsea hijack Man United's attempts to sign the Dortmund forward?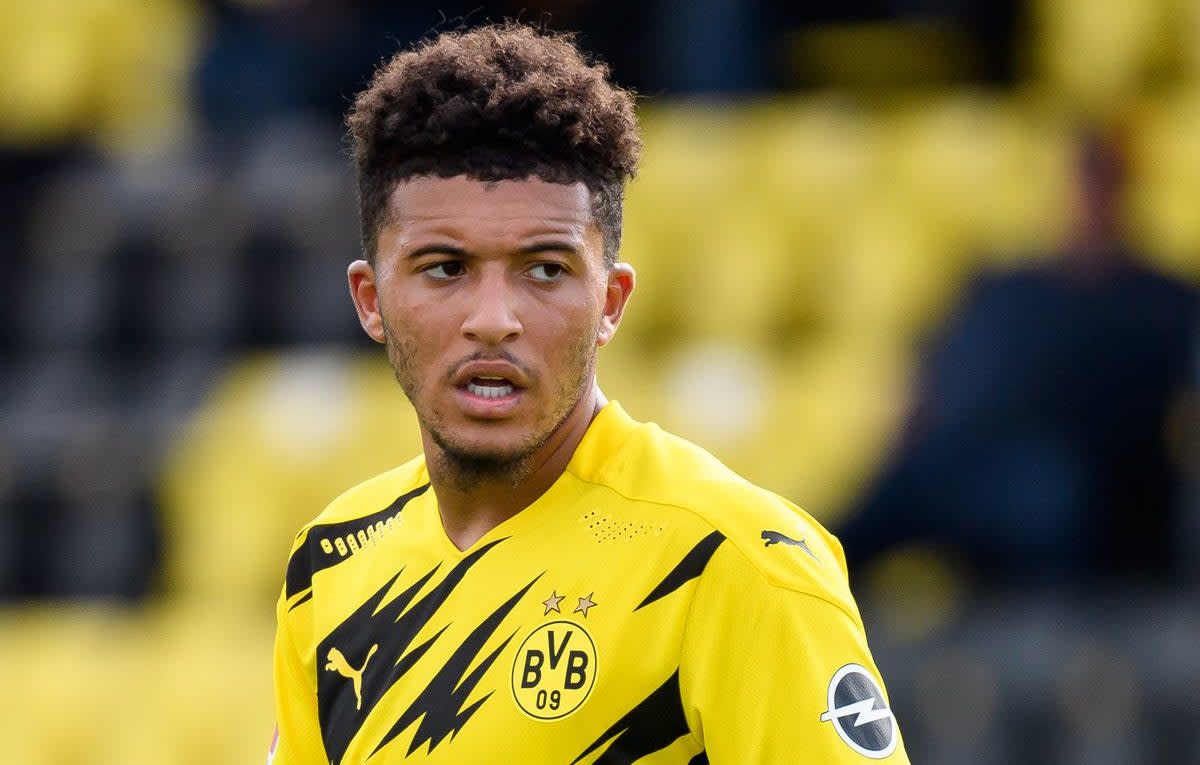 Chelsea could be about to hijack Manchester United's plans to sign Borussia Dortmund forward Jadon Sancho in the summer.
The Bundesliga side are widely expected to sell one of their star players to compensate for the dip in revenue they've experienced during the COVID pandemic.
While that could be Erling Haaland, it seems as though Dortmund would be more willing to sell Sancho following his transfer saga with Man United last summer.
As such, the Old Trafford side are favourites to come back in with another offer for the England international at the end of this season.
However, they could now face stiff competition from another Premier League side when the summer transfer window begins.
According to Sport1, the young forward has now courted the interest of Chelsea following the arrival of former head coach Thomas Tuchel.
As such, Tuchel could look to rebuild the Chelsea team he has inherited with proven quality from the German top-flight. And that may mean snatching Sancho from Man United's firm grasp.
Do Chelsea really need Sancho?
While the German publication may understand that Chelsea are genuinely interested in the England striker, the news may come as a surprise to most Stamford Bridge season ticket holders and raise an eyebrow rather than a cheer of joy.
Such is Sancho's talent that he would undoubtedly add a degree of quality to any team he joined, but the young player would definitely face a lot of competition if he were to join Tuchel in London in the summer.
For example, at the moment Chelsea have no less than three traditional wingers – Hakim Ziyech, Christian Pulisic and Callum Hudson-Odoi – that are all currently fighting amongst themselves for just two positions in Tuchel's team. And in Ziyech and Pulisic's case, two players that Chelsea spent a considerable amount of money buying not that long ago.
When we then add other players like Timo Werner, Kai Havertz and perhaps even Mason Mount to the mix, it seems as though Chelsea are perfectly well stocked in the positions Sancho would hope to play in.
As things currently stand, it's very unlikely that the Stamford Bridge side would try and sign Sancho without first clearing out a very crowded part of their squad.