Haaland: Man United manager following Dortmund star with great interest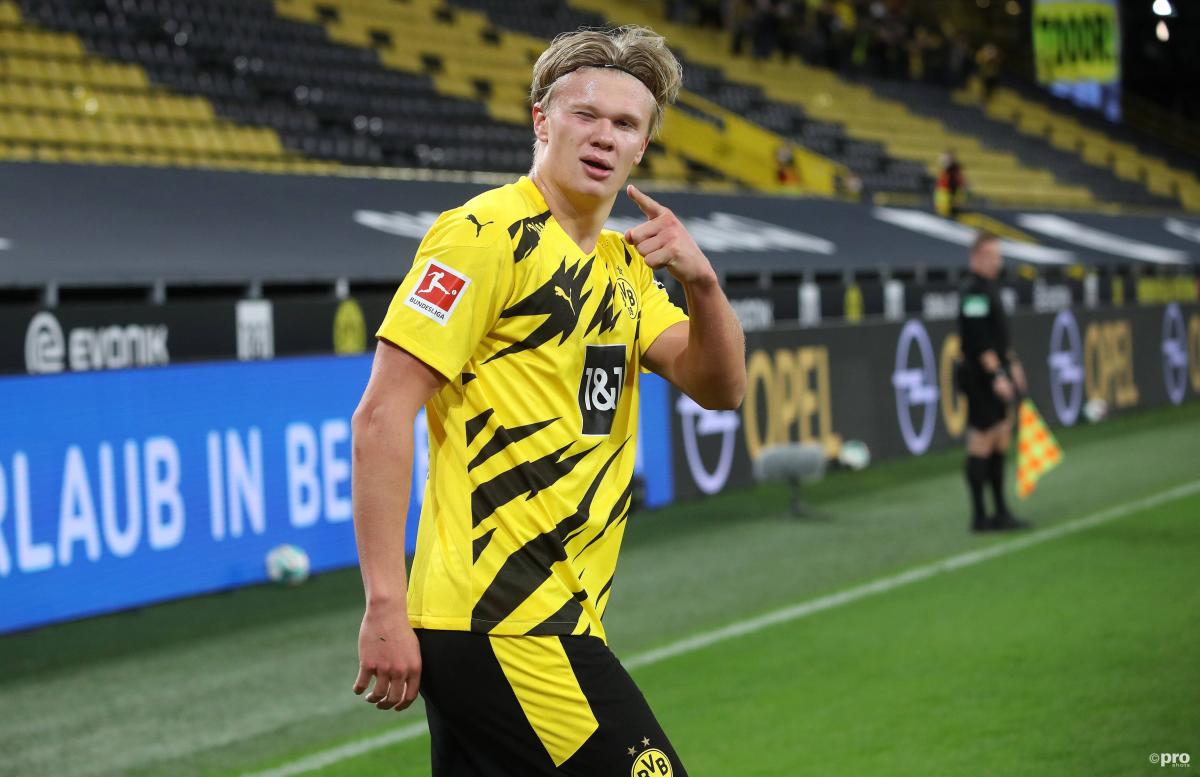 Manchester United manager Ole Gunnar Solskjaer has admitted that he's still following Erling Haaland's progress at Borussia Dortmund with great interest.
Solskjaer was manager of Molde for 18 months while Haaland was coming through the club's youth team and remembers his progress as a younger player well.
After Molde, Haaland moved on to Red Bull Salzburg and then Dortmund, where is currently scoring goals for fun in the Bundesliga.
The Norwegian striker has been heavily linked with moves to some of Europe's biggest clubs – including Real Madrid, Chelsea, Manchester City and indeed the Old Trafford side.
And while Solskjaer wasn't willing to confirm if his own club would be placing a bid for his compatriot anytime soon, he did admit that he likes to keep a close eye on Haaland's progress.
"Erling will have a fantastic career. I'm following Erling. I've always said that," the United manager told the media on Friday.
"Was it 18 months we had together or something? Almost two years, maybe. A wonderful time. He will definitely have a great career for both Norway and his club.
"He is doing incredibly well for Dortmund, so we'll see where he ends up. As a Norwegian and someone who has worked with him, it is of course fun that he does so well.
"We will do what we can to become a better team, then he will do what he can to become a better player.
"Where does he end up? I do not want to say anything other than that, that I wish him all the best. Which choice he makes may be up to him."
Could Haaland join Man United next season?
Despite rumours to the contrary, it seems unlikely that Haaland will be leaving Dortmund anytime soon.
The Norwegian striker has a contract with the Bundesliga side until 2024, which means the club will be under no obligation to sell him this summer.
Although some reports suggested that Haaland had a release clause included in his contract that would allow him to leave at the end of the season, Dortmund have themselves denied such a clause.
As such, it seems as though any super club intent on buying Haaland this summer will have to do it the old-fashioned way: with a lot of money.