Dortmund have struggled this season because they didn't buy cover for Haaland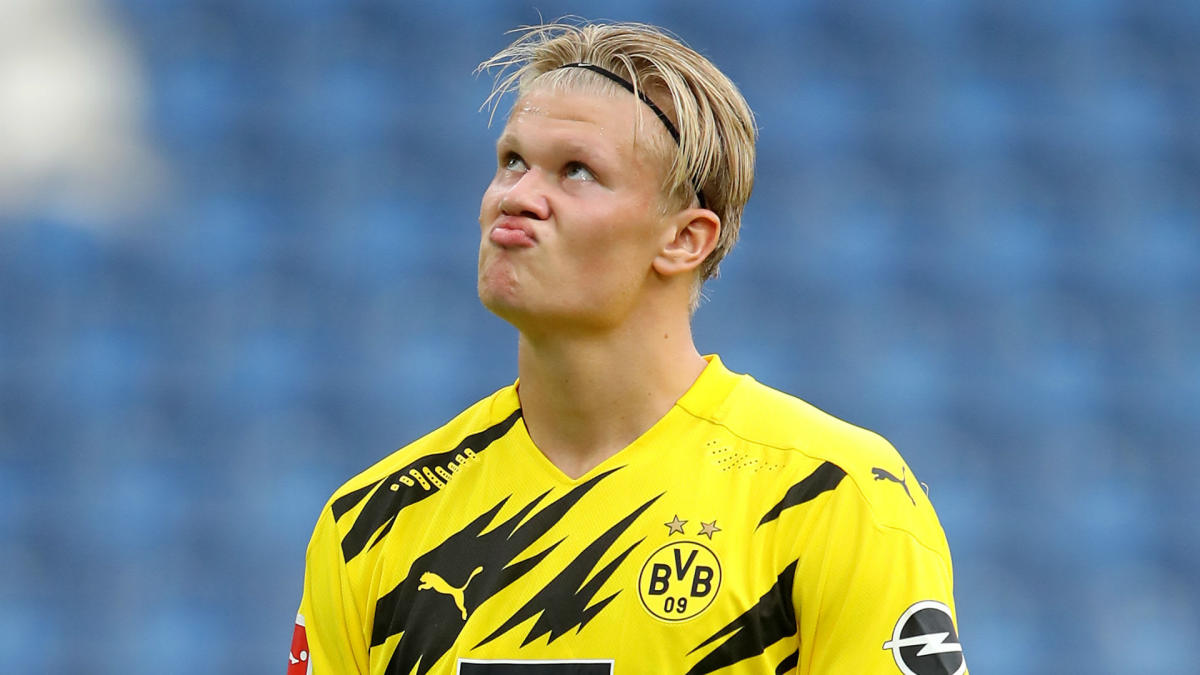 Borussia Dortmund currently sit sixth in the Bundesliga table with an interim head coach in charge of a side that don't seem to be going anywhere fast.
Despite being billed as Bayern Munich's main contenders for the Bundesliga title each and every season, the Westfalen club started well but then began to crumble under pressure throughout the season.
While a number of factors may have played a part in Dortmund's league campaign falling apart, a large part of it can be put down to a lack of investment in the first team over the summer months.
And, in particular, the lack of any genuine talent to step into Erling Haaland's shoes when he isn't scoring goals and winning games for Dortmund this season.
How much do they need cover for Haaland?
Without hoping to use unnecessary hyperbole to explain just how much Dortmund needed a back-up striker this season, it's still quite easy to draw a clear comparison between Haaland's ability to put the ball in the back of the net and Dortmund's own form.
As such, when the towering Norwegian striker hasn't been in form or indeed on the pitch for Dortmund this season, things have started to fall apart. For example, of the 13 Bundesliga games in which Haaland hasn't scored a goal in this season, Dortmund have won just five and dropped a total of 22 points in the league race.
Perhaps the most consequential period in which the team looked hopeless without their talisman was when he was out injured four games in December. By the time he had returned to full fitness and the starting XI, Dortmund had sacked their head coach due to such a poor run of form.
That's not to say any of this is Haaland's fault in particular. But to date the only players Dortmund have had to offer in his place when forced to do so have been 16-year-old Youssoufa Moukoko and 22-year-old Steffen Tigges, who were both rushed through from the second team to step into Haaland's place.
Who knows how many of Dortmund's issues could have been easily ironed out had the team brought in a back-up striker to step in when Haaland needed some support.
Why didn't Dortmund sign a back-up striker?
Like most clubs across Europe, Dortmund were hit hard by the COVID pandemic forcing the club to shut their stadium to spectators and their main source of income. As such, the club reportedly opted out of bringing in a second striker so soon after signing Haaland.
At times it also seems as though the German club are slaves to their own transfer policy, in the sense that an addition to the first team squad is only worth buying if he is young, shows potential and can one day be sold on for vast fortunes. A back-up striker – presumably in his early thirties – just doesn't tick many boxes for Dortmund's recruitment department.
There's also the fact that back then Haaland was still very much in the ascendency and showed no signs of slowing down. Having missed just two games in the second half of the 2019/20 season and scoring a remarkable 16 goals in 18 games, there was perhaps a degree of simply assuming Haaland's fitness and form would simply continue rumbling on.
However, with the benefit of hindsight, that now looks like a notable oversight from Dortmund and one that has undoubtedly cost them a head coach and potentially now a spot in next season's Champions League.