Coman, Dembele, and the PSG wonderkids who were allowed to leave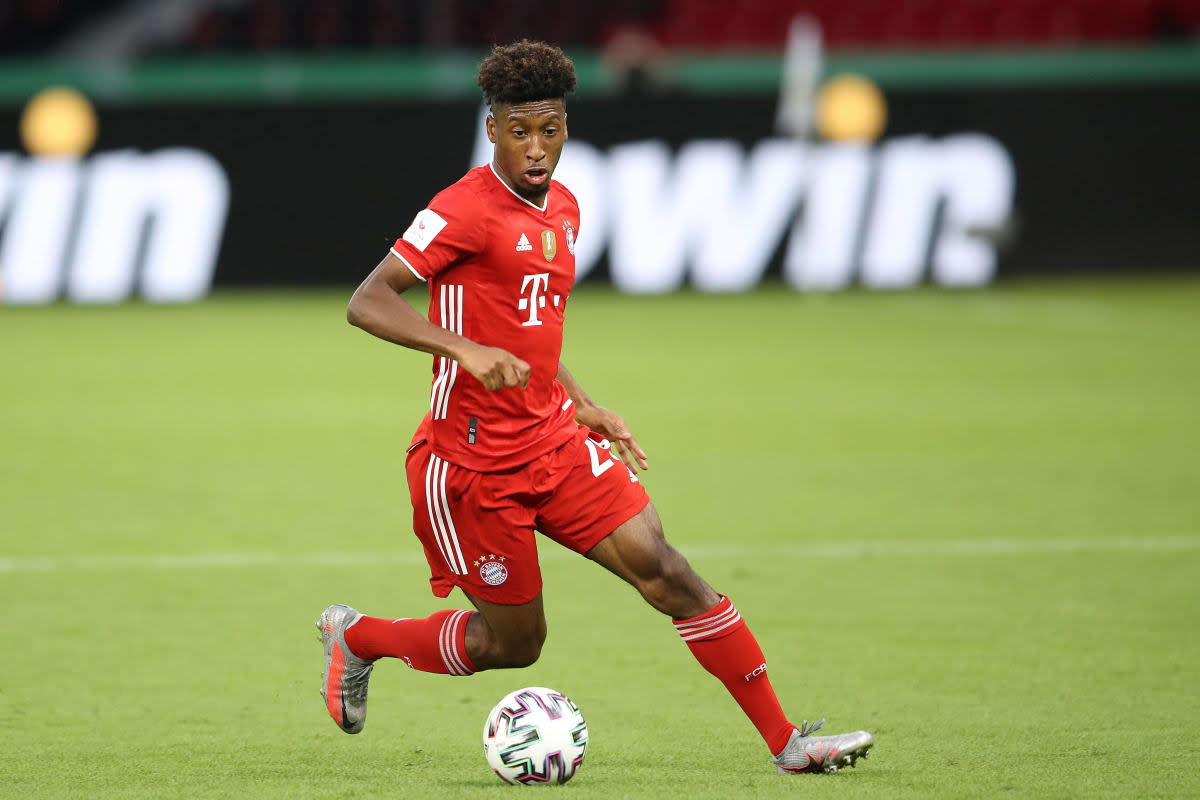 Ever since Paris Saint-Germain became a footballing superpower in Europe, they have attempted to work their way up to elite level by spending vast amounts of money on superstars.
Over the years, massive fees have been spent on the likes of Neymar, Kylian Mbappe, Zlatan Ibrahimovic, Edinson Cavani, Angel Di Maria, Thiago Silva and Mauro Icardi.
With this recruitment policy, however, comes the harsh reality that it has become rather difficult for youth players within PSG to break through into the first team.
Within the last decade, only arguably Adrien Rabiot and Presnel Kimpembe have made an impact on the first team having been promoted through the ranks, and even then the former would leave in acrimonious circumstances to Juventus.
So, which future stars have PSG allowed to leave for free or nominal fees over the years?
Players who have left PSG for free
A poster boy for PSG's inability to keep hold of young stars is arguably Kingsley Coman, who left the Ligue 1 champions for Juventus at the expiration of his contract in July of 2014.
Thought it wouldn't work out for Coman at Juventus, he has went from strength-to-strength since moving to Bayern Munich, initially on loan and then on a permanent basis.
There were always accusations aimed at Coman about his decision making in the final third, but he has emerged as one of the most proficient wingers in Europe in the last 18 months, and scored the winning goal in the Champions League final against PSG no less in 2020.
He remains the youngest player ever to play for PSG, having played when he was 16 years, eight months, and four days old.
At the age of just 16-years-old, Moussa Dembele left PSG for Fulham in what was seen at the time as a bit of a coup for the English side due to his alleged talents as a youngster.
He would spent three seasons with Fulham before again leaving his club on a free transfer, this time up north with Celtic in the Scottish Premiership.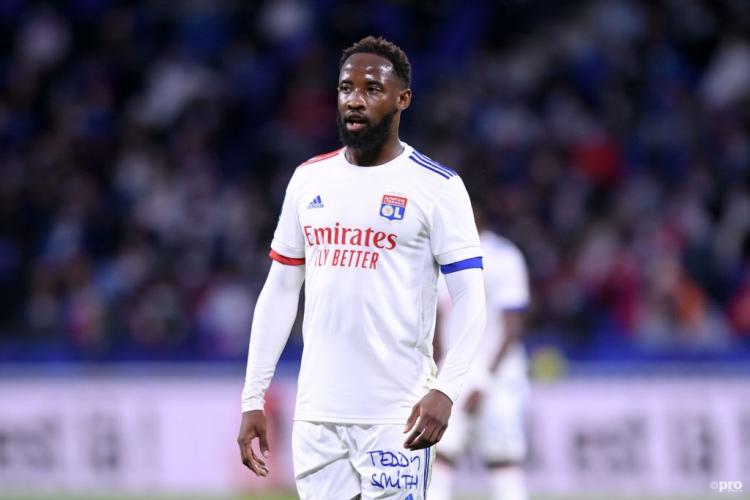 It was with the Glasgow side that he truly came into his own, building himself a reputation as a reliable goalscorer with cold-as-ice composure in front of goal.
Dembele signed for Celtic for free and they would eventually get a transfer fee of £19.7 million (€22m) for him from Lyon.
In January, he left for Atletico Madrid on loan until the rest of the season, with the Spanish outfit having the option to buy him outright this summer.
Adrien Rabiot
Adrien Rabiot actually became an important member of the first-team squad at PSG, but he won't be remembered too fondly by the fans.
Though an undoubtedly talented player, Rabiot's attitude was called into question on more than one occasion after turning up late for training and then hitting a nightclub the very night PSG were knocked out of the Champions League following a damaging home defeat against Manchester United.
Yes, they probably didn't want to keep him in the end, but allowing him to leave for free was a poor piece of business.
Players who left the French giants for nominal fees
The current scourges of PSG in Ligue 1 are Lille, who currently top the table by four points ahead of the defending champions.
One of Lille's key players has been Jonathan Ikone, who has helped his team's title assault with four goals and three assists from the wing position so far.
After seeing his opportunities limited at PSG, he was sent out on loan to Montpellier before eventually being allowed to leave for Lille for a small fee.
Though he wasn't pulling up any trees while at PSG, it will still be a source of annoyance that he is performing well for a team currently at the top of the table.
Moussa Diaby
PSG have spent big on the likes of Javier Pastore, Julian Draxler, and Pablo Sarabia to provide some cover in their attacking midfield or wing roles in the past 10 years, but have any of them done a better job than Moussa Diaby would have?
That is, of course, hypothetical, but Diaby is making a mockery of PSG's decision to let him sign for Leverkusen for just £13m.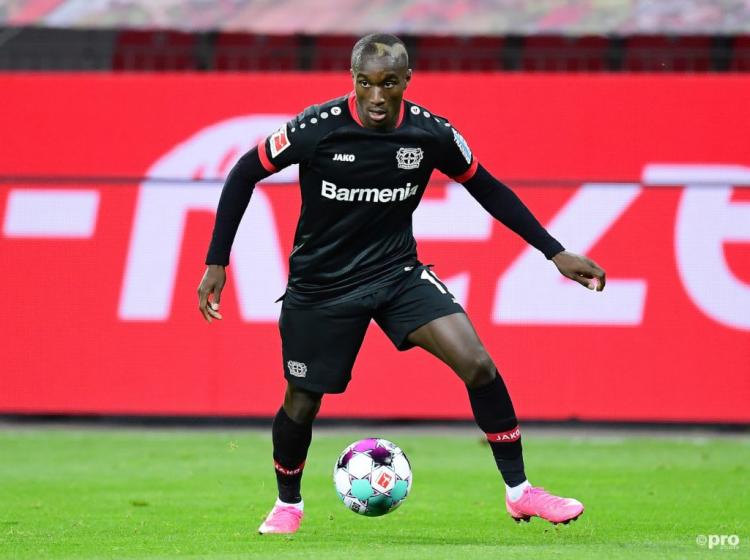 Again, he is by no means tearing up the Bundesliga, but should he leave Leverkusen it will likely be for a fee well in excess of the money that was paid for him.
Diaby is enjoying a good season, though, with 10 goal contributions in 22 appearances so far.
Christopher Nkunku is still just 23-years-old so still has plenty of time to improve, and if he does so on the same trajectory as recent years, then RB Leipzig will have an outstanding player on their hands.
The entry of Nkunku on our list is slightly different to most others as he actually had a fair crack at the whip in the PSG first team before being sold on in July of 2019.
He made 28 starts for PSG in Ligue 1 between 2015 and 2019 before they club sold him on for a fee of just £11.7m.
In the 2019/20 campaign for RB Leipzig he scored five goals and recorded an excellent 13 assists in a season which saw the club reach the Champions League semi-final for the first time.
After an initial loan spell at Celtic, Odsonne Edouard was sold to the Scottish champions for around £9m.
Despite being very much a raw talent when he arrived, Edouard has developed into a fine centre-forward, and at just 23-years-old he is only going to improve in front of goal.
He is reportedly a wanted man for this summer's transfer window, with the likes of Arsenal and Leicester mulling over potential bids for his services.
Whether he could have made the cut at PSG is certainly up for debate, but one thing is certain – Celtic will make a tidy profit on their star striker when he leaves.