Why Real Madrid allowed Luka Jovic to move to Frankfurt on loan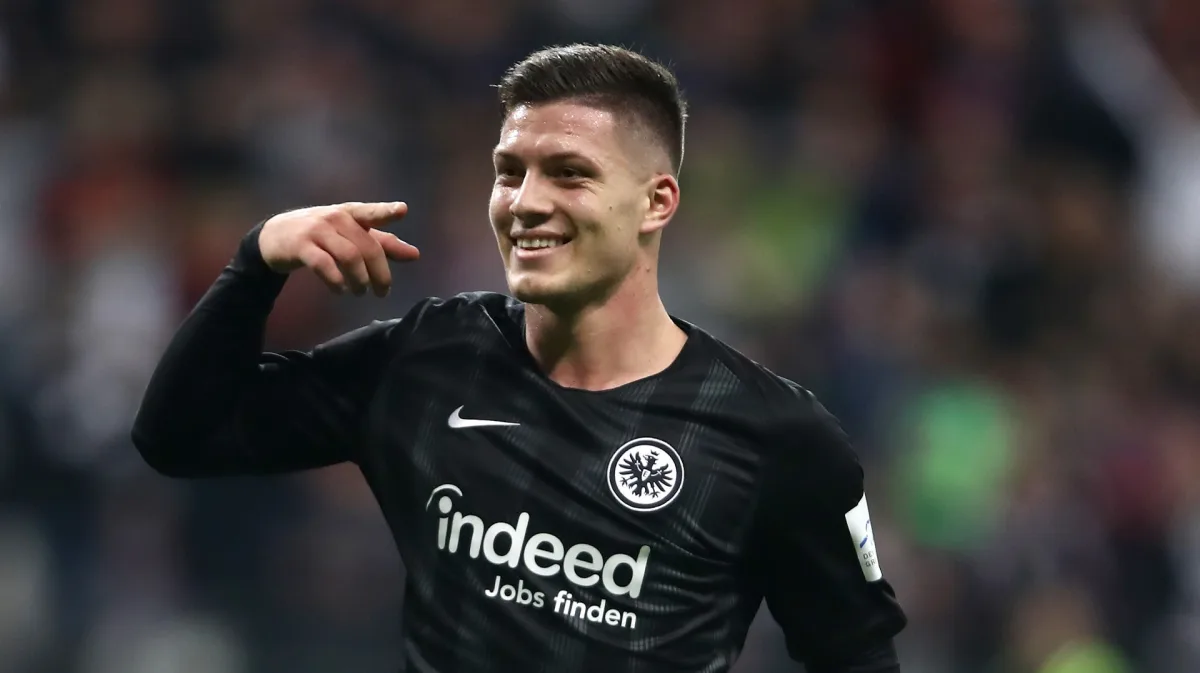 One of the biggest moves in the January transfer window to date has been Luka Jovic's loan transfer from Real Madrid to Eintracht Frankfurt.
The Serbian forward has struggled for game time this season, making just five appearances for Zinedine Zidane's team without scoring or assisting a single goal.
Jovic spent two seasons at the Bundesliga club, before attracting the interest of Madrid with a transfer in the summer of 2019 worth £55 million.
However, despite failing to nail down a starting role in Zidane's side it seems a little odd that Madrid would be willing to let the 23-year-old forward depart the club for the remainder of the season.
Unless, of course, they have a long-term plan for the player and hope a return to Frankfurt may aid them in that.
READ MORE:
Why are Frankfurt a good fit for Jovic?
Jovic arrived on loan at Frankfurt in 2017 after being at Benfica for three years and quickly made his mark at the Bundesliga side.
In 75 games for Frankfurt the young forward amassed 36 goals and nine assists, as the club reached new heights with a German Cup trophy in his first season, before a run to the semi-finals of the Europa League in the following season.
Indeed, it will be this kind of success that the Bundesliga side will be hoping to reignite in Jovic now that he's back in Germany. Upon his arrival, the club's sports director Fredi Bobic said: "Luka can use the next few months in order to find his way back to his old strength in a familiar environment. Real Madrid know that he is in good hands with us and that he can develop here."
Having sold Ante Rebic and Bas Dost in the summer, Frankfurt do have space alongside star forward Andre Silva to slot Jovic back into the team and get him back up to speed with regular football and the expectations that come with it.
Why don't Madrid want to keep him?
Despite his young age and obvious talents, Madrid perhaps thought they were signing a ready-made goal scorer when Jovic first arrived at the club. Instead, Zidane found a player that struggled with his new role off the bench at the Spanish club, before a foot injury ruled him out of much of the remainder of last season. And he hasn't really been back in the team since.
As such, Jovic may now find himself as a victim of circumstance. Madrid have been heavily linked with a move for another forward in the form of PSG's Kylian Mbappe at the end of the season and while the Spanish giants may have opted to simply add the Frenchman to their ranks alongside Jovic in seasons gone by, the new realities due to COVID probably mean bit-part players like Jovic will be sold on to facilitate Mbappe's arrival.
Which, in turn, may explain why a loan move to Frankfurt now makes so much sense. If Jovic can get back to his best for the Bundesliga side, Madrid will be able to sell the Serbian international as an in-form forward with genuine top-flight pedigree, rather than a bargain bucket extra that was gathering dust on their bench.
Good performances in Germany will only add value to Jovic and allow Madrid to demand more money in the summer. Money, it would seem, that will desperately hoarded and used in a bid to sign Mbappe at the end of the season.