RB Leipzig's Nagelsmann distances himself from Dortmund job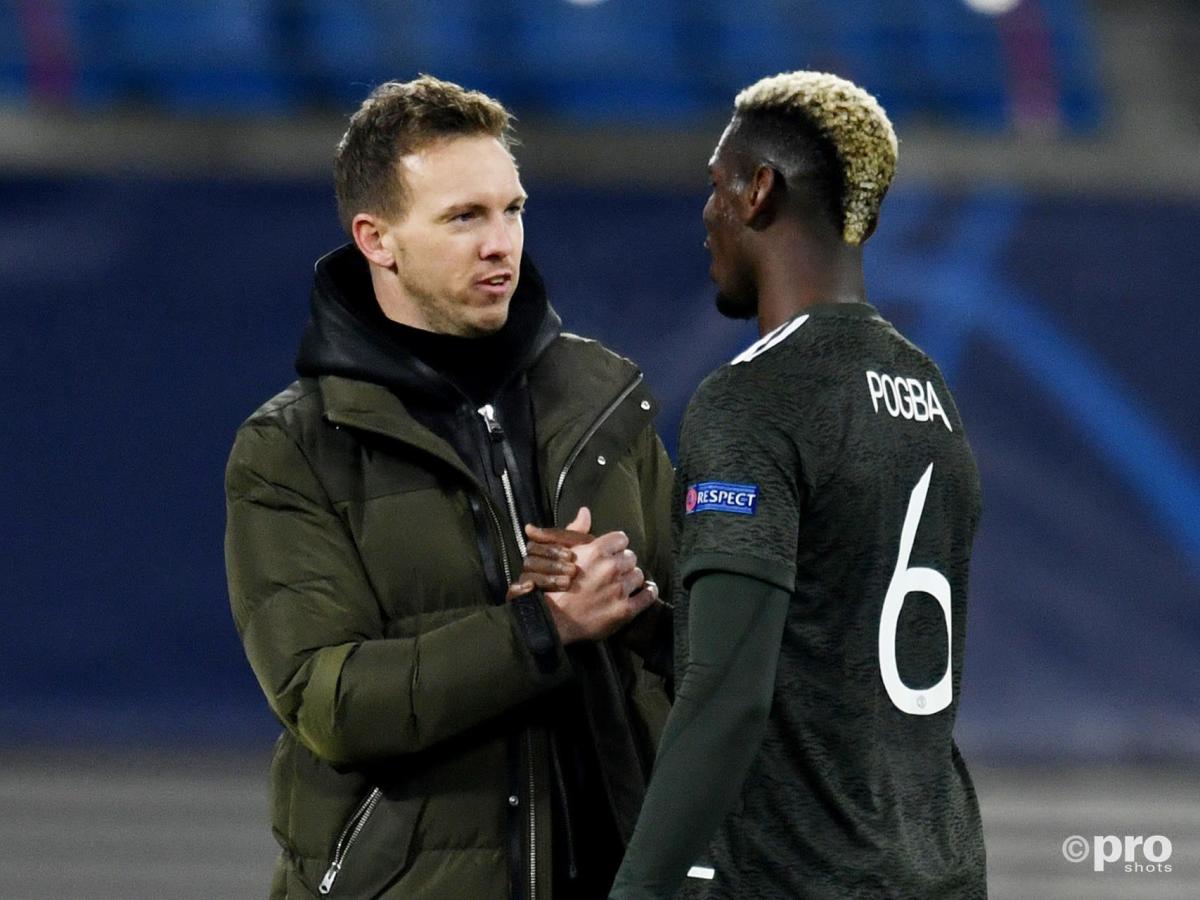 RB Leipzig head coach Julian Nagelsmann has ruled out a move to Borussia Dortmund at the end of the season.
The 33-year-old coach has been reported as one of the front runners for the job, following the Bundesliga club's dismissal of Lucien Favre in mid December.
Dortmund appointed youth coach Edin Terziz as their interim first team head coach following Favre's departure and aren't expected to sign a replacement until the end of the season.
However, ahead of Saturday's clash between both clubs, Nagelsmann was asked about the vacancy at Dortmund and decided to distance himself from the possibility of trading in Leipzig for the Westfalenstadion.
READ MORE:
"There is no reason for anyone in Leipzig to get nervous," the RB Leipzig head coach told the German media on Thursday.
"The situation with Dortmund is just like it was back then in Hoffenheim. There is no fit and no need. I have my goals with Leipzig."
Nagelsmann has been the darling of German football since he stepped on to the scene as head coach of Hoffenheim at the young age of 28, making him the youngest coach in Bundesliga history.
Despite taking over the club on the cusp of relegation, Nagelsmann avoided relegation and then took Hoffenheim to fourth place and qualification for the Champions League for the first time in their history.
The German coach has achieved similar feats since moving to Leipzig in 2019, where he now hopes to challenge Bayern for a Bundesliga table.
After reaching the semi-finals of the Champions League last season, Nagelsmann has attracted the interest of some of the biggest clubs in Europe.
Which may explain why the RB Leipzig head coach isn't exactly jumping at the chance to manage Dortmund in the short-term, when bigger jobs may be available to him in the summer.