Letting Martinez leave in January would be a risky move by Bayern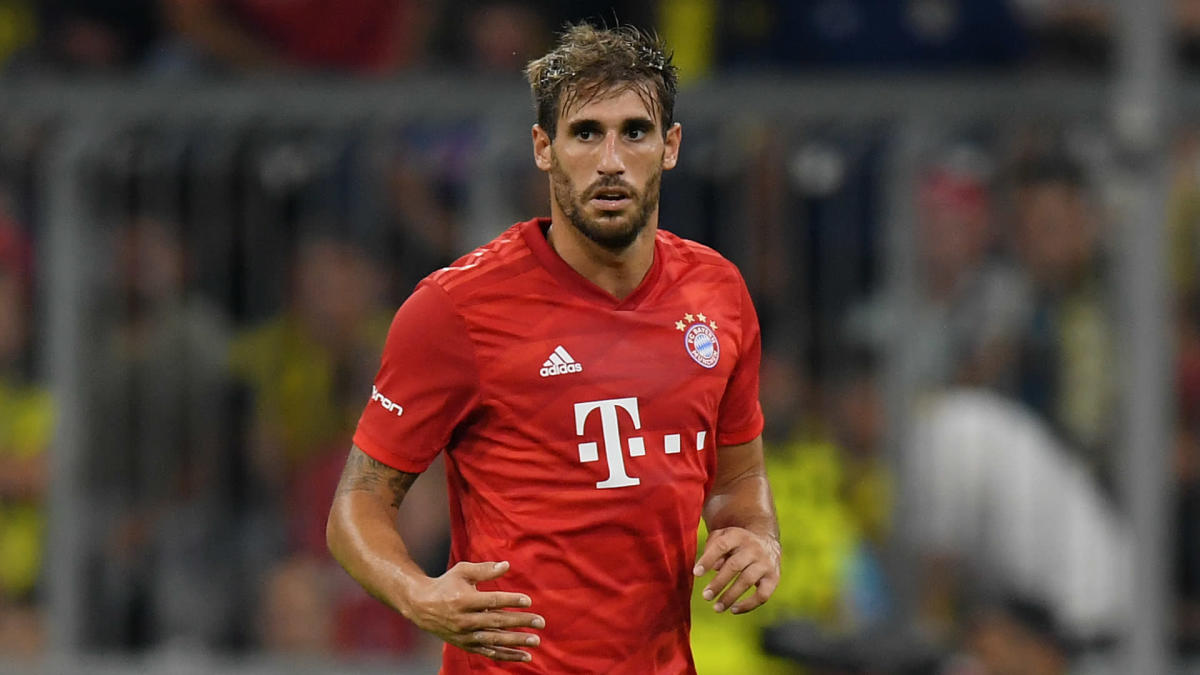 Javi Martinez's contract at Bayern Munich doesn't expire until the end of the season, but the Spanish midfielder could depart the Bundesliga giants in January.
According to a report in Kicker, the midfielder has a clause in his contract that demands the player features in at least 30 percent of the game time available to him at the Munich side. 
Despite playing in 16 of the 23 games he's been fit for this season, Martinez has only played 603 minutes of football for Bayern from a possible 2,070 minutes. Which stands just below the threshold at 29 percent.
As such, Bayern may be prepared to let the box-to-box midfielder leave the club six months earlier than expected to pursue first team opportunities elsewhere.
But would letting Martinez leave now, in the middle of this current season, be such a smart move by the Bavarian club?
READ MORE:
Javi Martinez's 2020/21 Bayern Munich stats
Martinez may not be too happy about his lack of overall game time at Bayern this season, but it would be unfair to suggest that Hansi Flick hasn't used the senior midfielder whenever he's been afforded the chance to do so.
Although the Spaniard sat on the bench as an unused sub in the first two rounds of the Bundesliga, Martinez then featured as a sub in the eight following league matches before picking up a hamstring injury.
Those appearances varied in length – from a few minutes before full-time to starting and playing the entire match – but it undoubtedly showed that Martinez was Flick's go-to midfield option when he either needed to replace tired legs or find an alternative to injured stars.
Indeed, Bayern have already had a number of high-profile injuries this season and Martinez has shown his use in stepping in for Flick from one game to the next. And not just in midfield either. 
The 32-year-old has had to cover for injuries to Joshua Kimmich, Corentin Tolisso and Leon Goretzka this season in his typical midfield role, but Martinez was also asked to step in as a central defender during Bayern's clash with Borussia Dortmund when Jerome Boateng was forced off with an injury.
It's the Spaniard's ability to not only do a tremendous job in midfield but also double up as a central defender when called upon that makes Martinez such a handy player to have around the Allianz Arena.
As such, it would seem like an odd move to then allow the former Athletic Bilbao star to leave Munich prematurely, when there is still so much of the season to go. Bayern may now have Kimmich, Goretzka and Tolisso back fighting fit but that's not to say more injuries won't be coming down the line.
At certain times this season Bayern's squad has looked close to breaking point if not for the flexible, enduring talents of Martinez. Letting him go in January may not seem like a huge loss at first, but it could come back to haunt Flick when his side are in the home stretch and injuries start to build up.