Angelino: Could the Man City defender be tempted by Barcelona?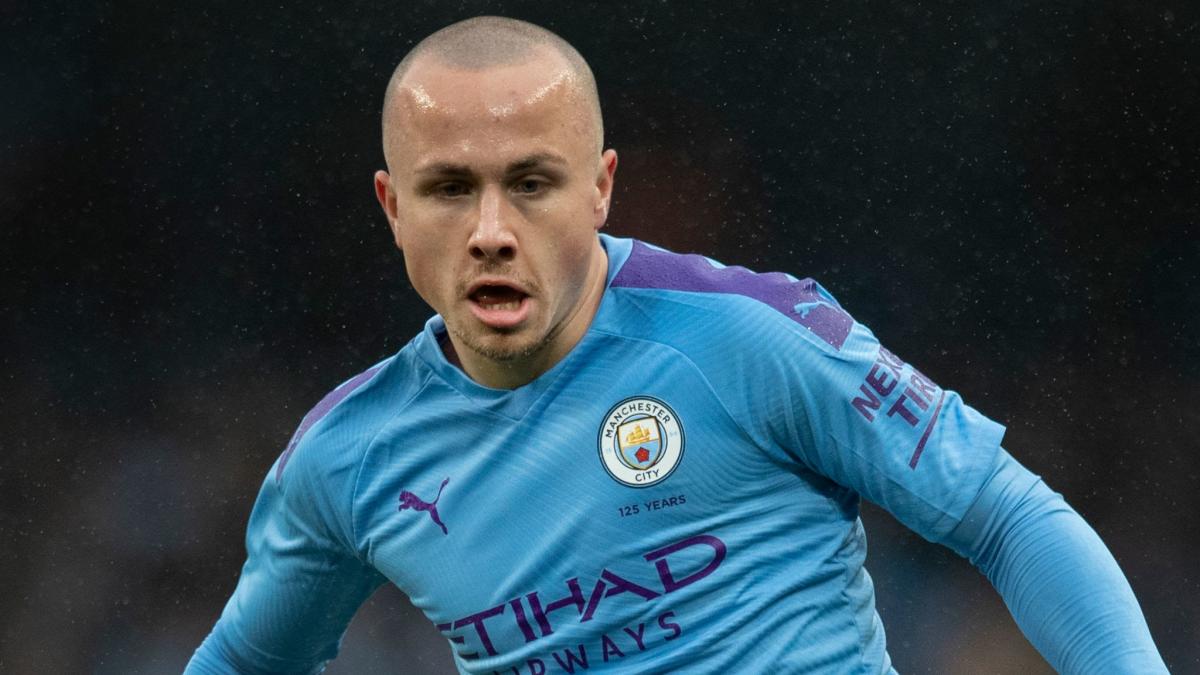 Barcelona are on the hunt for a new left-back and may turn their attentions back to Manchester City defender Angelino.
The 24-year-old defender is currently on loan at RB Leipzig for the second season in a row and has a clause in his deal that would allow the Bundesliga side to make it permanent with a £25 million fee.
However, according to MARCA, Barcelona have decided that Junio Firpo is now surplus to requirement and are now looking for alternatives at left-back.
The Spanish paper cite Valencia's Jose Gaya and Villarreal's Alfonso Pedraza as the Catalan club's main targets, but also reference Angelino as a potential target too.
READ MORE:
Would Angelino be a good option for Barca?
Since coming through Man City's youth academy, Angelino has been on loan at a number of clubs around Europe and the wider world. However, it is at RB Leipzig that the young full-back has shown what he can really do.
After joining Julian Nagelsmann's side in January 2020, Angelino quickly established himself as a left wing-back or, when called upon, a more traditional left-back as RB Leipzig marched to the semi-finals of the Champions League and third place in the Bundesliga.
Fortunately for Nagelsmann, Angelino has proven to be just as reliable this season. As either a left-back or a full-blown winger, the Spaniard has been one of RB Leipzig's most important attacking outlets. Which is shown in his remarkable return of eight goals and eight assists in just 22 games.
While RB Leipzig are by no means identical to Barcelona in scale or even the way they play football, it's not hard to envisage Angelino bombing down the left flank for the Catalan giants as he does for his current German employers.
Would he want to move to Barca?
The biggest obstacle standing in Barcelona's way, if they were to consider buying Angelino at the end of the season, is the simple fact that RB Leipzig already have a clause in his loan deal to sign him first.
If the Bundesliga side were to make an offer of £25 million, they would be able to discuss terms with the full-back long before Barcelona could even launch a bid. And, perhaps more importantly, it seems as though Angelino has already picked RB Leipzig over the Catalan side before.
When asked in November of last year about his future, Angelino admitted that he was happy to return to Germany to work under Nagelsmann. And, surprisingly, turned down an offer from Barcelona in the process.
"If I'm honest, I'm here for [Julian] Nagelsmann. I signed again for him. I was very happy with him, the way he played, everything, everything he transmits, the tactics, fits me perfectly. He's the reason I'm here. Obviously, the relationship with colleagues is also very good.
"Something came out of interest [from Barcelona], but Leipzig pulled a lot for me to come back and in my head, I wanted to be calm and continue enjoying football I was doing in recent months and stayed there."