Who is Amadou Haidara? The box-to-box star wanted by Newcastle and Man Utd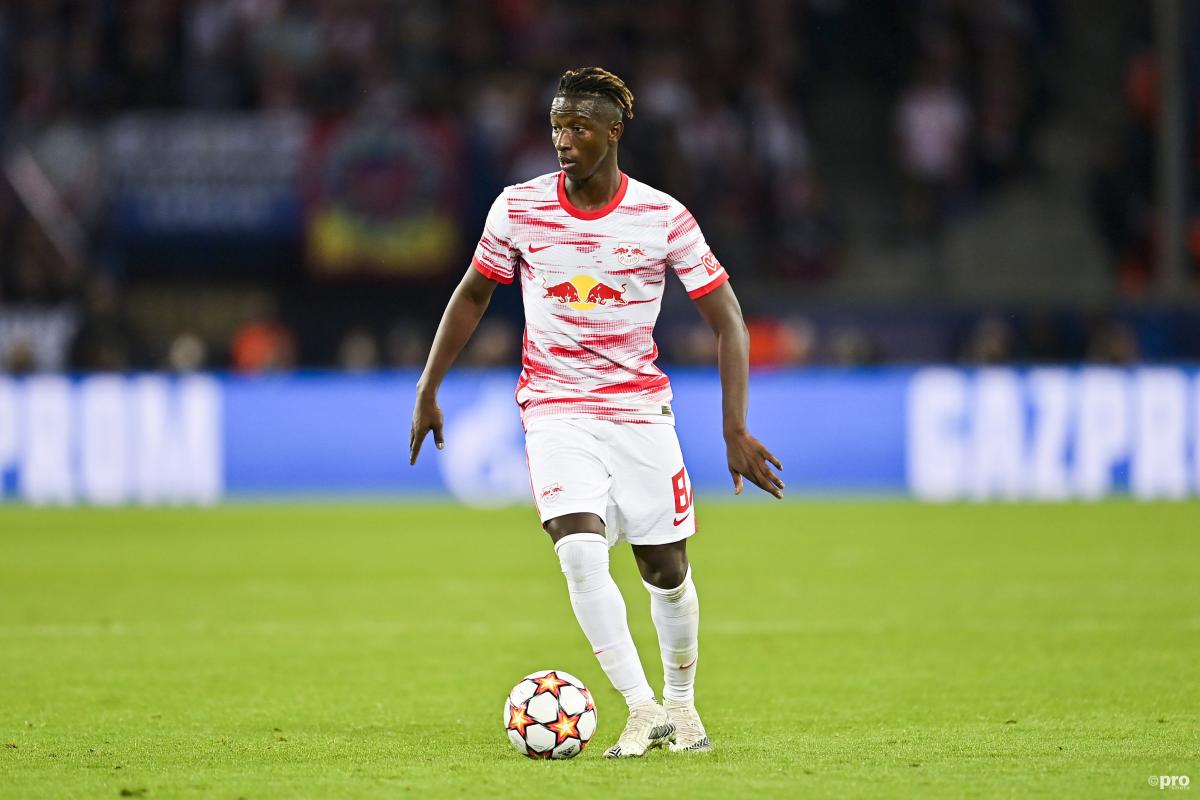 The Bundesliga is full of exciting, young players and no club seems to have an eye for such prospects as RB Leipzig.
As part of the Red Bull project, the Saxony side have sister clubs all over the world and as such find it far easier to scout and move young players around than their rivals.
As such, the Bundesliga side can lay claim to some of German football's best prospects. And in Amadou Haidara they have a truly remarkable young player on their hands.
What position does Amadou Haidara play?
Haidara is unquestionably a midfielder, who often plays as a box-to-box or defensive midfielder, but he certainly has the talent to score and create goals as a playmaker too.
How good is Amadou Haidara?
After beginning his career at Mailian side JMG Academy Bamako, Haidara was scouted and signed by Red Bull Salzburg in 2016 at the age of 18 and quickly sent on loan to one of the Austrian club's feeder teams, FC Liefering.
However it wasn't long before Haidara had earned his stripes and was making first team appearances for the Salzburg club during the 2016/17 season, when he ended up making a total seven appearances, bagging two goals and an assist along the way.
Haidara truly burst on to the scene in the 2017/18 season, when he became a fully-fledged starter for Salzburg, scoring eight goals and creating a further 10 assists in a 55-game season which saw him play a pivotal role in the team reaching the semi-final of the Europa League. Despite scoring against Marseille, he was unable to help his side overcome their French opponents and reach the final.
This in turn led to Salzburg's own sister club RB Leipzig swooping in for the talented midfielder in January 2019, offering an impressive €19 million in return. A sure sign of how highly they valued Haidara, despite his young age.
Despite struggling at first to nail down a starting spot in his first full season at the club, Haidara found his use in Julian Nagelsmann's side in the 2020/21 season as a useful wide playmaker and finished the campaign with six goals and three assists.
This season, under Jesse Marsch, Haidara has returned to his box-to-box routes and has already picked up three goals in 16 games as a vital member of RB Leipzig's starting XI.
What clubs are interested in Amadou Haidara?
As is often the case with young players that thrive in the Bundesliga, Haidara has quickly been linked with a move to a number of Premier League sides.
According to Sport-Bild, Newcastle and their newly acquired wealth are extremely interested in signing the Mali international and could be a serious transfer target for the St James' Park side in January or next summer.
Ralf Rangnick's arrival at Old Trafford has also spun the rumour mill into action and according to the Daily Star, the incoming Manchester United manager is intent on bringing the midfielder to the Premier League as part of his rebuild at the club.
Regardless of which English giant wants to sign the young midfielder, they'll likely have to match RB Leipzig's minimum-fee release clause for the player, which reportedly stands at €40 million.
How old is Amadou Haidara?
Haidara was born on 31 January 1998, which makes him 23 years of age.
What is Amadou Haidara's height?
Haidara is 1.75 meters or 5 foot 9 inches tall.
When does Amadou Haidara's contract expire?
Haidara's contract at RB Leipzig is set to expire on 30 June 2025.
What is Amadou Haidara's Instagram?
Amadou Haidara's Instagram has 112k followers as of November 2021.