The Best Premier League Transfers Ever: Vincent Kompany to Manchester City (2008/09)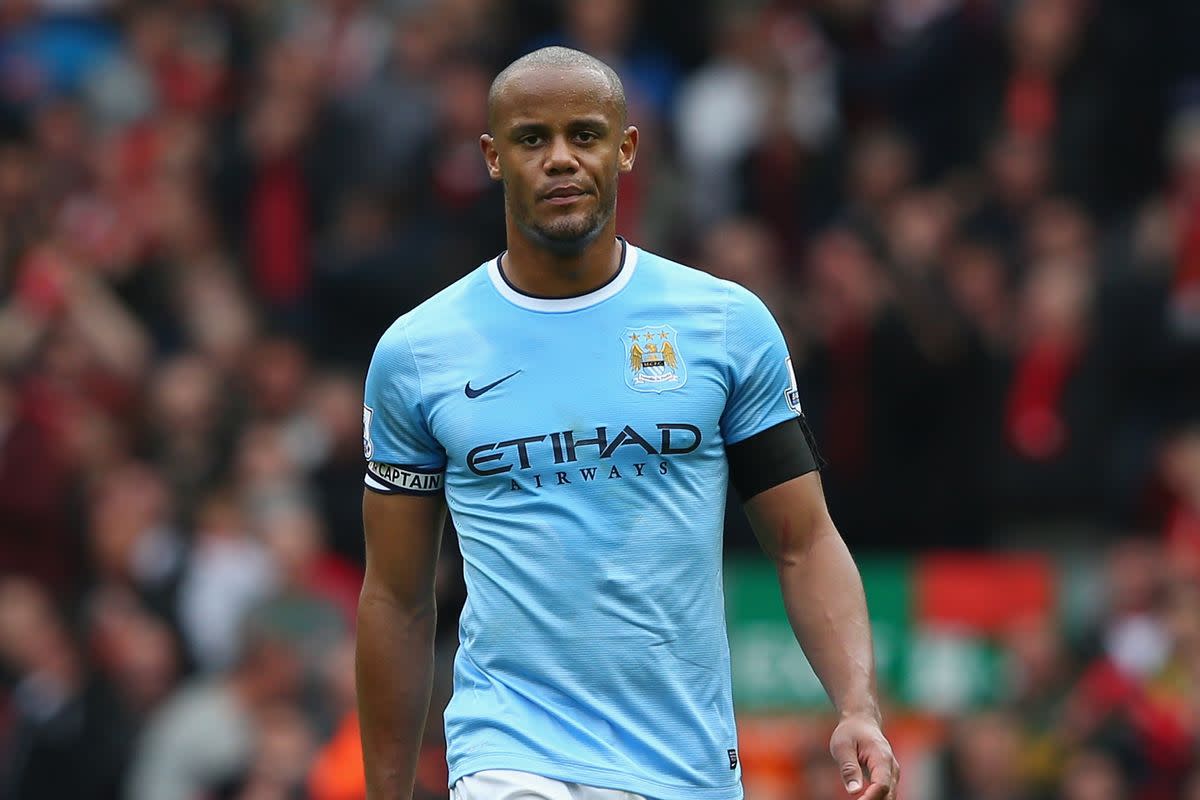 Vincent Kompany's transfer from Hamburg to Manchester City in 2008 was by no means a huge story in English football but what the player would go on to become in the Premier League era undoubtedly makes it one of the most important transfers in recent history.
This article is part of FootballTransfers' greatest-ever Premier League deals. We have selected just one standout transfer from every season of the Premier League, including two honourable mentions. This list will then be gathered to provide a definitive list of the best pieces of business in the Premier League era.
Vincent Kompany, Hamburg to Manchester City, £7.65m
Despite what he went on to become as a defender for the club, Kompany first arrived in England as a defensive midfielder after City signed him from Bundesliga side Hamburg and that's where he predominantly played.
However, that's not to say he didn't quickly become an important player. In his first season in the Premier League Kompany missed just three games as City finished tenth in the table and clearly did something right because was offered a new five-year deal almost a year after joining the club.
As the club's ambitions grew, so too did Kompany's talents as a player. By early 2011 the Belgian international was not only establishing himself as a central defender in the team, but also as a back-up captain in a team that were beginning to pick up big scalps in English football.
In the 2011 FA Cup final the defender played the full match in a 1-0 victory over Stoke City to win Man City's first major trophy in 35 years. It was the perfect end to a season which had seen Kompany make 50 appearances in all competitions and win the supporter's Player of the Year and player's Player of the Year awards. City had their new captain.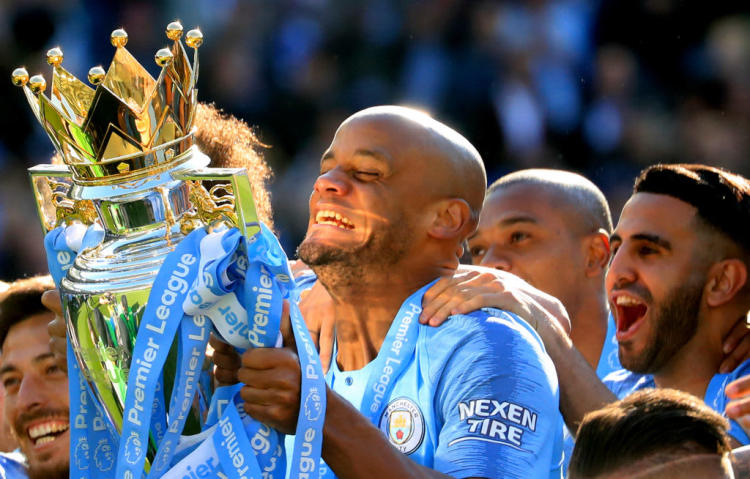 A captain for a new age
In his first season as the established captain of the club, Kompany not only scored the only goal in the remaining Manchester derby of the season but also put his side top of the table with two games remaining, effectively winning the club its first Premier League trophy since 1968.
Amidst the wild celebrations, Kompany was handed a new six-year deal to stay at the club. The longest contract the club had ever offered a single player in its history.
Kompany fulfilled that contract and then stuck around for an extra year to boot. And during that time the Belgian defender took City to new heights, as they won another three Premier League titles, two FA Cups and four League Cups.
However, despite how instrumental his talent and ambition had been for the club, it became apparent that the towering defender's career had taken its toll on his body. Over the course of his last three seasons at the club, Kompany managed just 62 appearances and in May 2019 it was announced that Kompany would be leaving the club to become player-manager of Anderlecht.
| | |
| --- | --- |
| Appearances | 360 |
| Major titles | 10 |
Runner-up: Samir Nasri (Marseille to Arsenal)
After thriving as an outstanding, young player at Marseille, Samir Nasri arrived at Arsenal in 2008 with the intention of proving his worth on an even bigger stage. And that's exactly what he did. In his first season he helped the club finish fourth in the English top flight, as well as reaching the semi-finals of the Champions League. The following season he helped Wenger's side go one better, by finishing third. Then, in his final season, he scored 15 goals in all competitions before being nominated for the Players' Player of the Year and PFA Young Player of the Year awards.
Runner-up: Marouane Fellaini (Standard to Everton)
After reportedly turning down offers from Aston Villa, Tottenham Hotspur, Real Madrid, Bayern Munich and future employers Manchester United, Marouane Fellaini signed for Everton in 2008 for a club record fee of £15 million. Fortunately for David Moyes, it ended up being a bargain as the box-to-box midfielder scored goals and stopped them in equal fashion and did an outstanding job of embodying an Everton side that had little fear of scaling towards the top end of the Premier League table and collecting big scalps along the way.