Raiola: Haaland will leave Dortmund for ambition, not money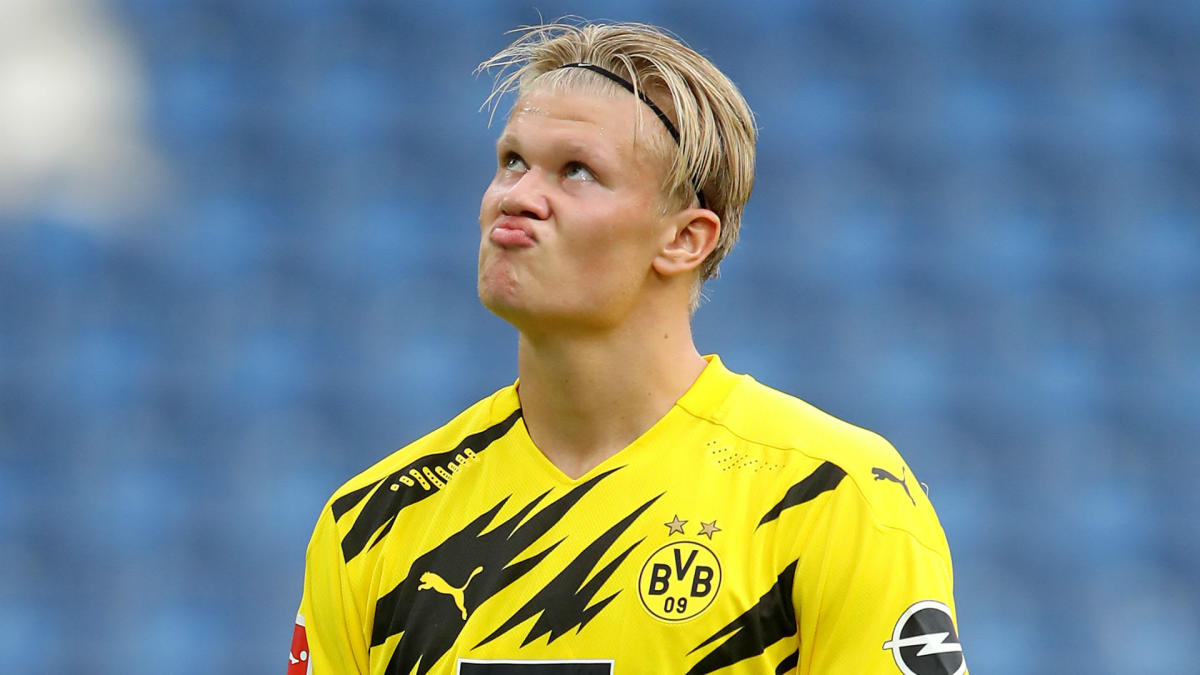 Borussia Dortmund striker Erling Haaland will leave the Bundesliga club because of his ambition rather than the promise of more money, according to the player's agent.
Haaland has been in tremendous form since joining the German club in January, scoring 33 goals in just 32 games. 
Although the Norwegian striker has a contract with Dortmund until 2024, speculation has already begun to build around a possible bid from Real Madrid, Barcelona or PSG at the end of the season.
However, the player's agent, Mino Raiola, believes Haaland is perfectly happy at Dortmund right now and will only leave the club if he feels they can't match his ambitions of winning the Champions League.
READ MORE:
"Erling Haaland is like a painting, he is like Munch's Scream because he causes fear in the defenders," said Raiola to Tuttosport. 
"He called me after being substituted at 85 [minutes against Hertha Berlin]: he had scored four goals, he wanted to score another. He was furious!
"He wants to be the best, even if he's playing checkers."
"I can't talk about Haaland's release clause," Raiola said. "Rumours say Real Madrid want him, but this is not new to me… but he is very happy with Borussia Dortmund.
"Erling wants to win the Champions League. When he leaves the club, it will be for his ambition and not for money."
Although Dortmund have only lost one game in this season's Champions League, Lucien Favre's side have already stumbled in the Bundesliga with three defeats from their opening 10 league games.
Indeed, if Haaland's ambition is to win the European competition and its equivalence in German football, he'll have to help Dortmund to heights they haven't reached since Jurgen Klopp was in charge.
In the last two seasons Favre's sides have gone out in the Last 16 stage of the competition, losing on both occasions to eventual finalists in Tottenham Hotspur and then PSG.
However, according to Raiola, it seems as though the Bundesliga club will have to do much better if they want to keep a hold of their star striker.