Will Borussia Dortmund consider selling Jude Bellingham in the summer?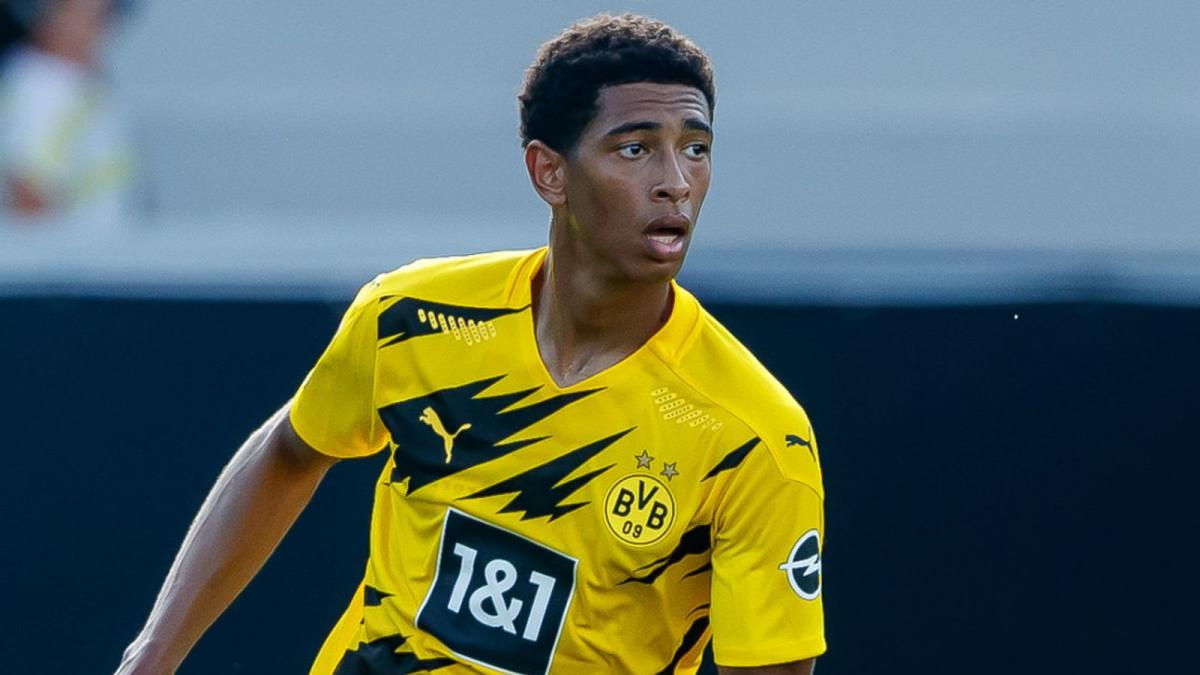 Borussia Dortmund are no strangers to the break-neck pace and ferociousness of the transfer rumour mill, with just about every player in the Bundesliga side routinely being linked to a move to England or Spain as soon as they've put together a handful of performances.
Of course, a number of these players do often end up making the move to England – Henrikh Mkhitaryan, Pierre-Emerick Aubameyang and Christian Pulisic are just a few that come to mind – but that doesn't mean the Premier League always gets its way when it comes to cherry picking Dortmund's best players.
The latest transfer story that has grown arms and legs is that of Jude Bellingham's future. Despite the fact that the young midfielder only just arrived at Dortmund a few months ago, Bellingham has been linked with a number of Premier League sides as a potential option in next summer's transfer window.
READ MORE:
However, standing in the way of Premier League chequebooks and overly eager chairmen and managers will be a Bundesliga side that are well versed in dealing with such demand for their players and have long since learned how to make sure they get the best out of the attention that tends to envelope their players.
A perfect example of this was the poker game Dortmund played and ultimately won against Manchester United earlier in the year, in the Premier League side's pursuit of winger Jadon Sancho. Not only did the Bundesliga side set a minimum fee for Sancho's sale but they also included a time limit to ensure they had enough time to buy a replacement. United ignored both of those requests and were duly left empty handed on transfer deadline day.
And Sancho isn't the only example of Dortmund making sure departures from the club suit their plans first and foremost. Last season the Bundesliga side sold Abdou Diallo and Paco Alcacer, safe in the knowledge that they had Mats Hummels and Erling Haaland on the books. And in Pulisic, Dembele and Aubameyang, the club were able to get the highest possible fee for want-away players.
All of this, coupled with the fact that Bellingham has only just joined Dortmund, clearly suggests that the Bundesliga side will feel very little pressure to sell the 17-year-old talent next summer or until they're perfectly comfortable in doing so. In other words, it's unlikely that Lucien Favre is currently losing too much sleep over the prospect of his star midfielder leaving the club.
Who is interested in the young midfielder?
According to a recent report in Eurosport, Chelsea manager Frank Lampard has considered a bid for the young player in the hopes of bolstering his midfield if they can't entice West Ham star Declan Rice to the club.
Although the report quotes a fee of around £70 million, it would seem unlikely that Dortmund would be willing to let Bellingham leave for such a nominal fee considering his contract runs until 2023 and has by no means reached his peak or even begun to show his true potential at the club yet.
Whether Chelsea's interest is genuine or just another figment of the transfer rumour mill, there's no doubt that plenty will change between now and the summer transfer window.