David Alaba: His 2020/21 stats amid Real Madrid interest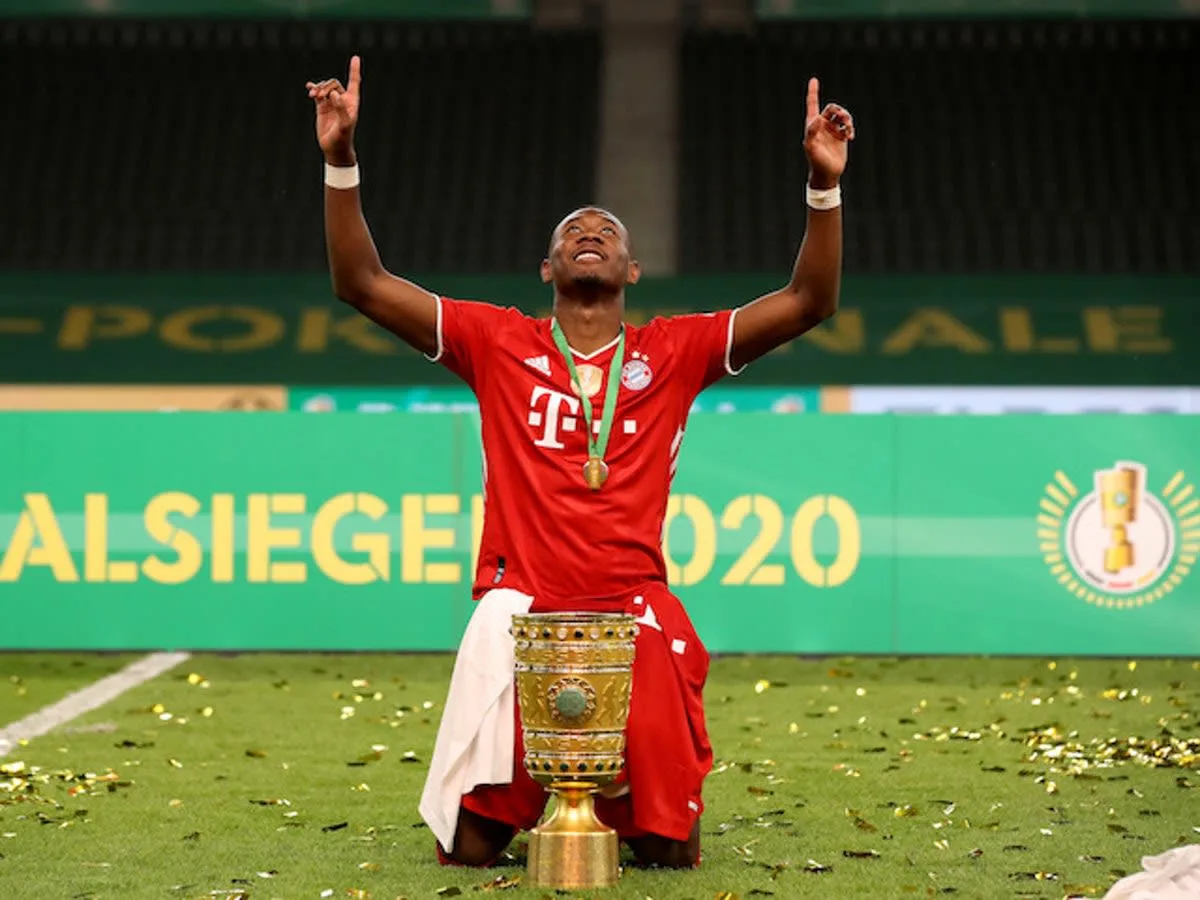 David Alaba's future at Bayern Munich was thrown into disarray on Sunday, when club president Herbert Hainer confirmed that negotiations between the club and the player's representatives had stalled.
After 12 years at the club, Alaba has progressed into one of Europe's most formidable and adaptable defenders and as such has attracted the interest of some of the continent's biggest sides.
So what makes Alaba so valuable to Bayern right now and what would make him such an enticing addition to any other club in Europe next season?
In recent seasons Alaba has transitioned from a traditional left-back into something more like a modern central defender, where he can be relied upon to defend but also help in Bayern's build-up play from the very start of a move.
In this season's Bundesliga, Alaba currently sits top above all other central defenders in the league for deep completion passes P90. He also outperforms his defensive peers when it comes to completed long passes per 90 minutes as well.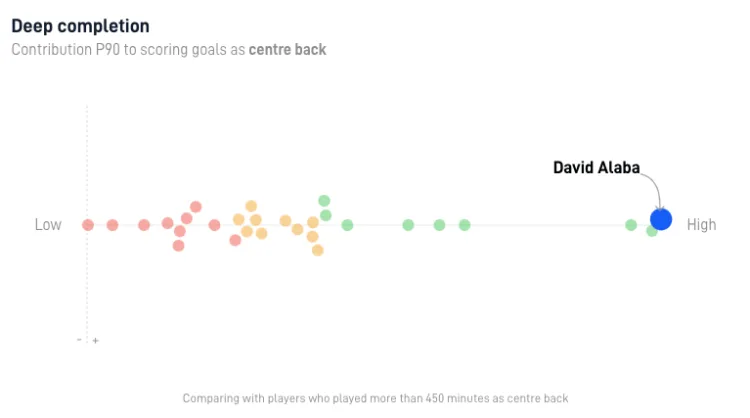 When it comes to more intricate, goal-creation passes Alaba also thrives compared to others in the league. In this season's Bundesliga the Bayern defender sits second only to Mats Hummels when it comes to creating build-up passes that lead to a goal and passes into the final third P90.
Another string to Alaba's attacking bow from the heart of Bayern's defence is his ability to dribble with speed and precision. So far this season he sits fifth in the division when it comes to dribbles beyond opponents P90 for central defenders and the quality of his dribbles is second only to Borussia Monchengladbach defender Matthias Ginter.
What makes the 28-year-old defender so pivotal to Hans Flick's side is his ability to couple his natural attacking tendencies with smart defensive moves as well, which allow Bayern to rely on him as a competent central defender as well as one of their most unorthodox playmakers.
For example, Alaba's speed and experience as a full-back allows him to take on quick wingers and forwards that would usually be a nightmare for traditional central defenders. In this season's Bundesliga he sits top of the league for suppressed dribbles P90.
Of course, there are some aspects of his game that Alaba simply can't excel at because he doesn't have the built or physique of a traditional central defender.
For example, the defender sits 14th for attempted defensive aerial duels P90 in this season's Bundesliga compared to the rest of the league's central defenders and just 15th for the amount he tends to win. In fact, when it comes to winning defensive aerial duels during an opponent's set-piece, Alaba sits bottom of the division among other central defenders.
While these holes in his defensive stats may seem quite alarming, they really emphasize how much of a specialised role Alaba has in this Bayern team. He isn't expected to win every cross or long ball into the Bayern box, but he is expected to match attackers for pace when given the chances to counter the Bavarian club's high press and when on the ball he's usually tasked with picking out goal scoring chances for his team mates.
At 28, Alaba could quite easily revert back to his more favoured left-back role or continue his transition into becoming a coveted central defender. The real questions is, whether or not that will happy at Bayern next season.