Bayern Munich could intervene in Jogi Low's future at Germany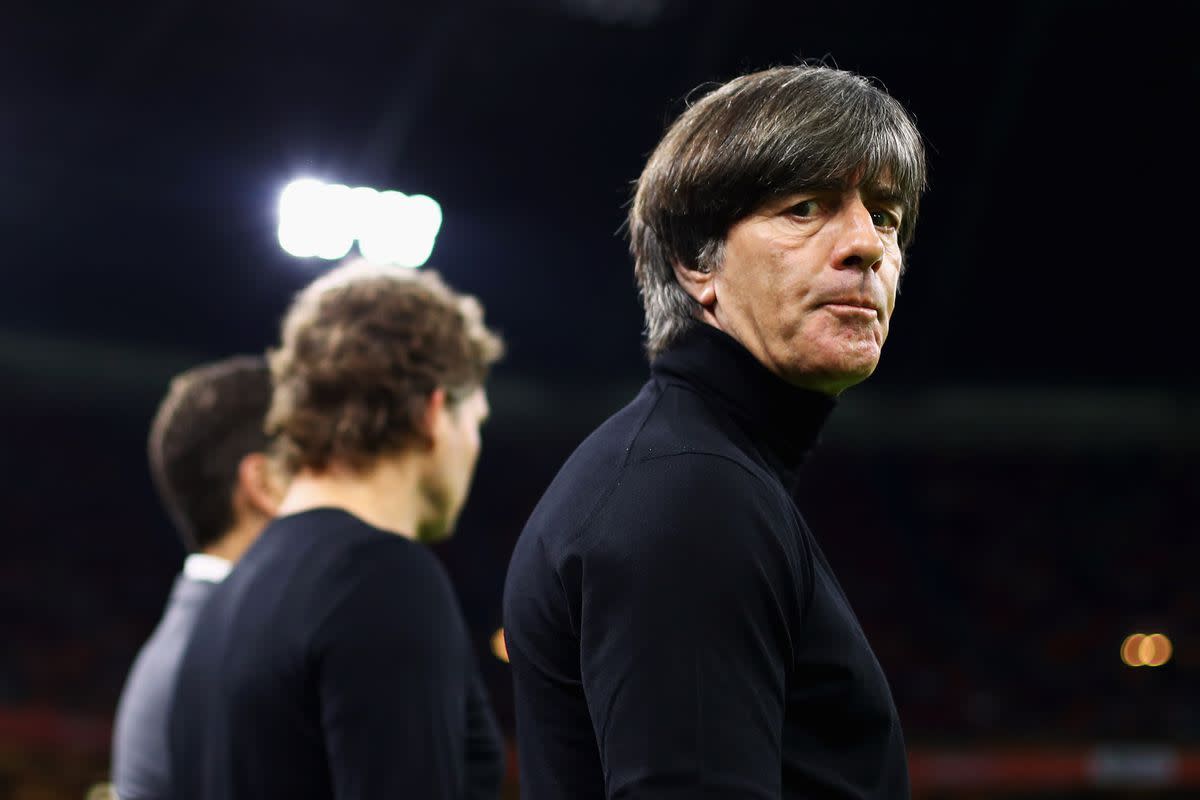 Bayern Munich could intervene in Jogi Low's future as German national team manager if results and performances don't improve.
According to a report in the Athletic, the Bundesliga's largest club provide around half of the players for the national team's usual starting XI and therefore have an sizable stake in who manages their players. 
Low's future with Germany hands in the balance after a humiliating 6-0 defeat to Spain in their concluding Nations League tie became the latest in a growing list of sub-par performances since the 2018 World Cup.
The DFB have confirmed that they will hold a presidential board meeting on 4 December to assess the German national teams performances and direction under Jogi Low, yet it seems as though Bayern may hope to play a part as well.
READ MORE:
According to the report Low has struggled to win over the hearts and minds of some of Germany's young players, with vague training sessions and consistently changing tactics and formations providing a stark contrast to the steady and more analytical coaching they're used to at their clubs.
It will be this revelation in particular that will concern Bayern's hierarchy and any other club that routinely sends young players to the German national team for international duty. Low has been desperately trying to rebuild his squad since the debacle of the 2018 World Cup and has resorted to some extreme approaches in an attempt to transition to the next generation of players.
This included the demotion of senior trio Thomas Muller, Jerome Boateng and Mats Hummels in March 2019 yet to date the German manager has struggled to source worthy successors to either World Cup winner or prove he has the tactics and team selections in mind to help Germany get back on track.