How Mourinho's incredible start at Roma compares to his past clubs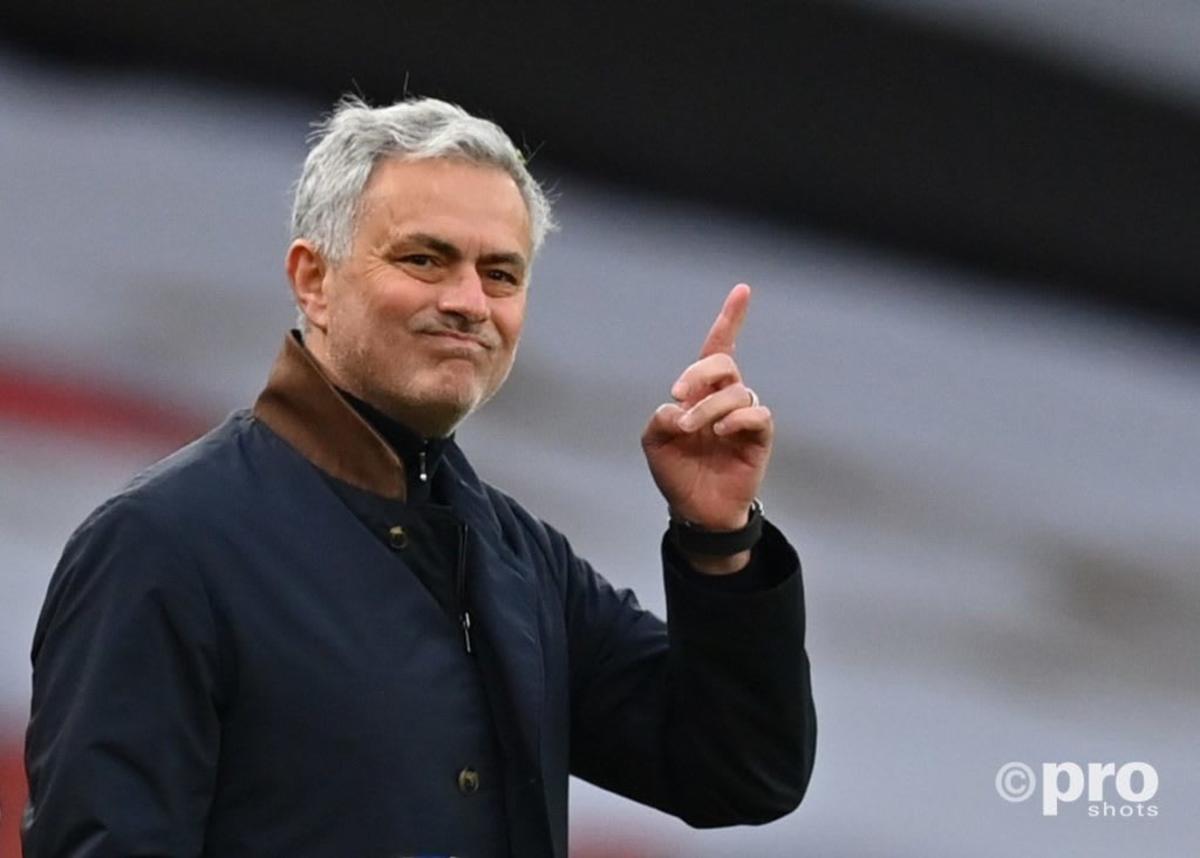 While he may never admit it, Jose Mourinho's decision to move to Roma was one fuelled by a desire to prove his doubters wrong.
After a somewhat underwhelming spell at Manchester United and then a run at Tottenham Hotspur that ultimately ended in failure, Mourinho has now returned to Italy to lick his wounds and rebuild his reputation.
In Serie A 'the Special one' has a league that he knows well and one that may end up accommodating his particular style of tactics.
And, while there is an awful long way to go, the Portuguese boss has made an almost perfect start.
The Portuguese manager kicked off things with a bang, as his Roma side won their first five games, including three Serie A tests and two Europa Conference League playoff matches.
Mourinho's side then won a third game in Europe, this time a 5-1 win over CSKA-Sofia, before eventually succumbing to defeat in a hard-fought 3-2 defeat to Hellas Verona in the league.
However, misfortune didn't last long and on Thursday night the manager guided his new side to a 1-0 win over Udinese, ahead of an all-important derby clash with Lazio on the horizon.
However, what fans of his previous clubs will tell you is that he is no stranger to making a fast start, and that it doesn't always guarantee success in the long run.
So how did Mourinho start life at some of his previous clubs over the past decade?
Real Madrid
Mourinho travelled to Mallorca in his first game in charge of Los Blancos, a game which ended in a disappointing 0-0 draw.
However, Real Madrid won their next three league matches against Osasuna, Real Sociedad and Espanyol, respectively, before another goalless draw away to Levante. A kind run of fixtures, of course, but 11 points in five games is impressive nonetheless.
The 13-time Champions League winners lifted the Copa del Rey later that season, and La Ligain the following campaign.
Chelsea, second spell
In Mourinho's return to Stamford Bridge, Chelsea emerged 2-0 winners in a comfortable victory over relegation candidates Hull City.
Mourinho: "It's five wins, not 50. We need to retain a balance. I think the fans are happy right now but they have to keep some perspective too - we are just two months into a new project."
#ASRoma #UECL #RomaCSKA pic.twitter.com/n33iMrWXy3

— AS Roma English (@ASRomaEN) September 15, 2021
Another home victory followed, against Aston Villa, before a trip to Old Trafford represented the first real challenge for the newly-appointed boss. But, a draw against David Moyes' Manchester United and a loss to Everton meant the season didn't get off to quite as good a start as in Madrid.
That said, a 2-0 beating of rivals Fulham led to a healthy 10 points from five Premier Leagues games to start the new campaign. Mourinho later won the league, and League Cup, in his second season in charge.
Manchester United
Mourinho's Manchester United beat Leicester City in the Community Shield, before a 3-1 victory over Bournemouth in the Premier League to kick off the new league campaign.
The Reds then made it four wins from as many games, as main man Zlatan Ibrahimovic made an instant impact, but a narrow defeat to 'noisy neighbours' Manchester City and a shock 3-1 loss to Watford was cause for concern.
United finished in sixth place, alongside EFL Cup and Europa League success, but failed to win another trophy in the following two seasons before his sacking.
Tottenham
Spurs favourite Mauricio Pochettino was dismissed midway through the 2019-20 season, making way for Mourinho to do something he promised he would never do - take charge of Chelsea's bitter rivals. And, it was the Blues who he faced in his first game, as good friend Frank Lampard's men came out on top.
A routine win against Brighton followed, but it wasn't until five Premier League matches later that Mourinho got his second victory in his worst start of his career.
'The Special One' proved to be a failure and was unable to bring a much-needed trophy to the north London club after being sacked just days before the League Cup final.