Ronaldo to Man City? The ex-Man Utd star's comments on playing for 'noisy neighbours'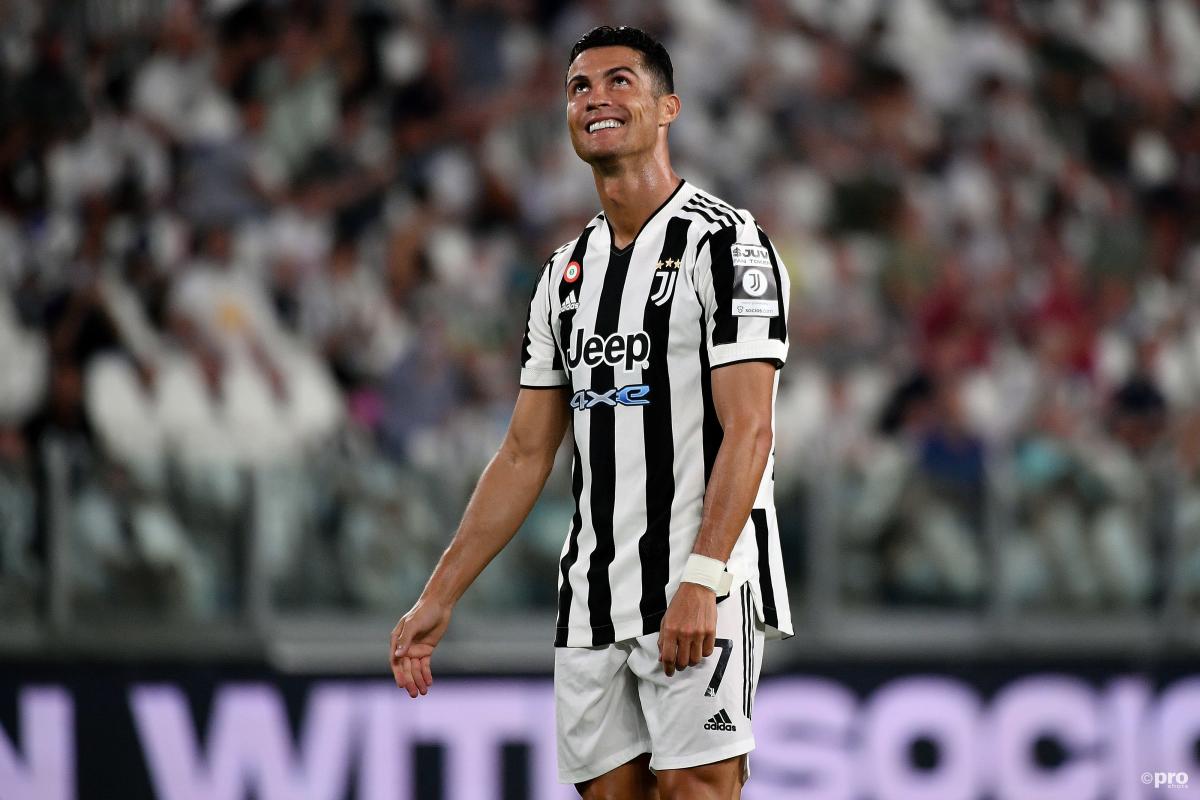 The most exciting transfer window in years could take another huge twist as Cristiano Ronaldo has been heavily linked with a move to Manchester City.
Pep Guardiola's side had been hoping to sign Tottenham's Harry Kane as the replacement for club legend Sergio Aguero, but now it appears Ronaldo could be on his way back to England.
The former Manchester United star has been left disappointed with Juventus' failure to compete for a Champions League title, and the club even failed to retain the Serie A crown for the first time in nine years last season.
Now, the 36-year-old has been identified as the man to get Manchester City over the line in European competition, according to L'Equipe.
City reached their first ever Champions League final last campaign, but lost 1-0 to Thomas Tuchel's Chelsea.
As such, the move makes complete sense from a football point of view, but Ronaldo would have to go back on some previous comments ahead of a potential move.
What did Ronaldo say?
In an interview before Real Madrid's Champions League tie with Manchester United in 2013, Ronaldo ruled out a move to his former club's rivals.
"To play for City not United? I'm not going to do that. Why? Because my heart's in Manchester United, that's why," he said.
"I can say it would be very, very, very, very, very, very, very, very, very, very, very, very difficult to play at Manchester City. Very difficult because of Manchester United."
United fans are still grateful for Ronaldo's time at the club, and many have dreamed about his return to 'The Theatre of Dreams'.
Cristiano Ronaldo would never sign for Man City

He loves us and Sir Alex far too much pic.twitter.com/tXjLB9hGCI

— Aidan Walsh 🔰 (@AidanWalshMUFC) August 24, 2021
In fact, two years later, Ronaldo doubled-down on his position of never wanting to join Manchester City.
"You think the money now is going to change my mind at 30 years old?" he added.
"I don't think so. I think this is not going to be a problem. If you will speak about the money then I will go to Qatar, I'd probably have more money there than at Manchester City.
"It is not about the money, it is about the passion."
But, if Ronaldo were to lace his boots at the Etihad Stadium this season, it would not be the first time a footballer has gone back on a promise.