Messi's future is a worry, Barcelona boss Koeman admits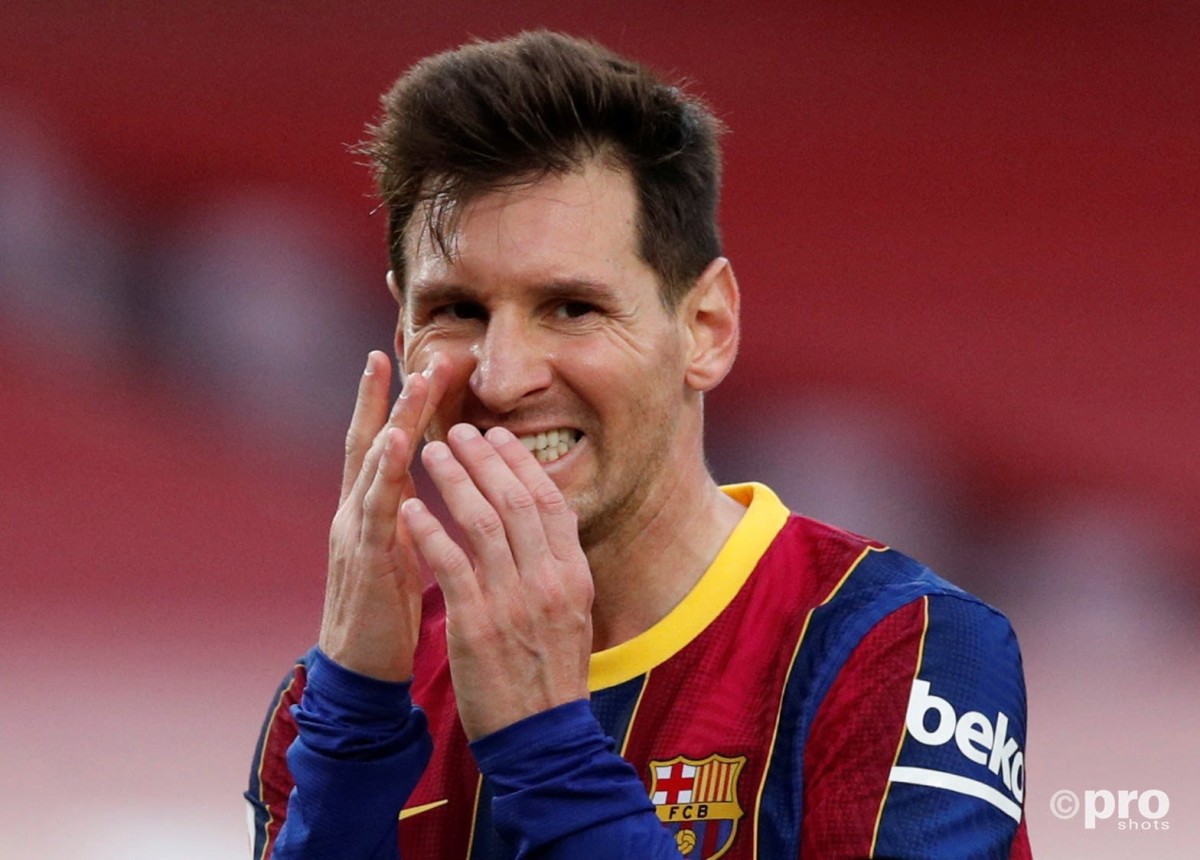 Lionel Messi's future is a "worry" for Barcelona head coach Ronald Koeman.
Out of contract since 30 June, Messi is presently a free agent, bringing an end to 21 straight years of collaboration between the Argentine and Barca.
While the club have been bullish for several months that Messi will re-sign for them, there have been setbacks in recent weeks that the Dutch coach admits are a concern.
I've got full confidence in our president to fix the issue
- Ronald Koeman
"Whenever everything is not solved, you have to be worried but I've got full confidence in our president to fix the issue," Koeman explained at a charity golf event.
"He's very important for the club but also La Liga as he remains the best player in the world. We all have to make an effort for him to stay with us."
Koeman is referring here to rules that govern how much money clubs can spend on players over the course of a campaign. La Liga have insisted that Barcelona slash their wage budget to a level that is simply incompatible in keeping with Messi's previous salary of more than €100 million per season.
Financial difficulties mean that Barca are likely to dramatically cut his wage in any case, but the obligation to remain within La Liga's constraints mean that they will have trouble remaining competitive with the likes of Manchester City and Paris Saint-Germain monitoring events.
Meanwhile, La Liga president Javier Tebas has been inflexible over the rules for Barcelona. Not only has he said that he is not sure if Messi will be registered in time to start the season, he also admitted that it is a possibility that the Argentine will not be allowed to play at all unless Barca can get their finances in order.
'Messi's head is on other things'
Koeman, though, has been planning for the new campaign with Messi in mind.
He added: "Leo has always shown that he wants to continue at Barca. I know the club is working with his father's lawyers to reach an agreement.
"He's playing in the Copa America and his head is on other things.
"Messi has always done the maximum for this club to continue here. If he ended up in another shirt, it would not be good."
Messi has gained iconic status at Barcelona, where he has played the duration of his career, but Man City and PSG have been closely following his movements since last summer, when a fallout with the previous board opened the door to a move away.